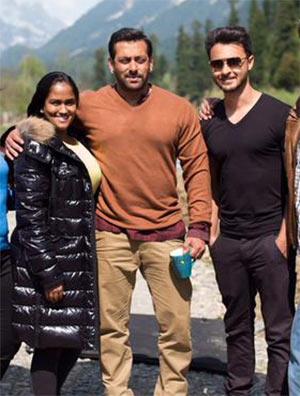 A look at the top tweets from your favourite Bollywood celebrities: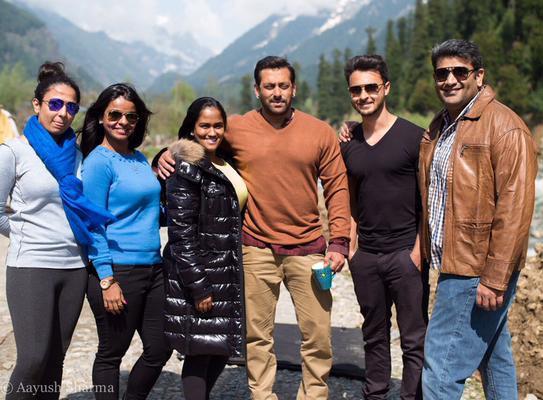 Arpita Khan Sharma recently shared a picture of herself with her husband Aayush Sharma (in black) and brother Salman Khan, from the Kashmir sets of Khan's upcoming film, the Kabir Khan-directed Bajrangi Bhaijaan.
The film, also starring Kareena Kapoor, is expected to release on November 11.


***
Banning someone is definitely ungodly

After word got around that Sonu Nigam has been banned by a news channel for raising his voice in support of AAP leader Kumar Vishwas, the singer took to his Twitter account to respond.
'So now Zee announces a ban on me. :) What do I say.. God bless everyone. Wonder should it not be illegal to ban someone on the pretext of nothing in a democracy? Influencing others to not work with an individual,' Sonu tweeted.
'Well legal or illegal, one thing's for sure. Banning someone is definitely ungodly,' he added.
***
Anurag Kashyap files an FIR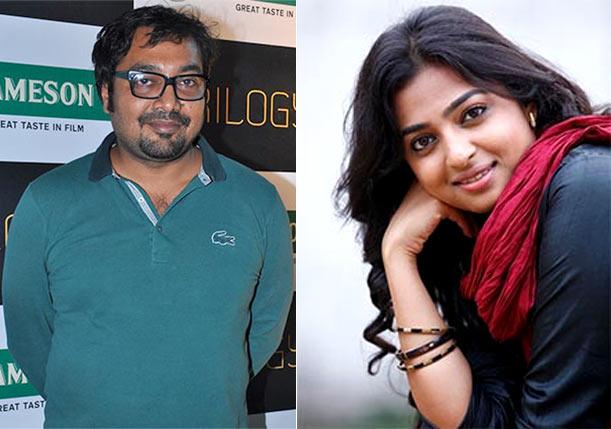 An intimate video of actress Radhika Apte from Anurag Kashyap's short film has been leaked online and the filmmaker has filed an FIR.
Confirming the news, he tweeted: 'Media portals are worst than the perverts of Social Media. Only a sick mind can suggest that video leak is for promotion.'

'For the record the film is delivered and leak is from NY and the producers office in NY is investigating it and so is Crime Branch. And soon we will have the culprit.. Sick media and sick minds,' he added.
***

Rakeysh Mehra to teach The Art Of Saving Life
Filmmaker Rakeysh Om Mehra has joined The Art of Saving a Life Project, which aims to improve children's health.
'I have joined more than 30 renowned artist from around the worldfor #theartofsavinglife help me share the work& improve children's health. For #theartifsavingalife I have created "the girl who kicked the ball" have a look and help me spread the message,' he tweeted.
It is an initiative that brings together more than 30 world-renowned musicians, writers, filmmakers, painters, sculptors and photographers to demonstrate how vaccines continue to positively change the course of history.
***
Happy birthday Nikhil Advani, Swanand Kirkire!
Director Nikhil Advani turned a year older today and actress Huma Qureshi took to Twitter to wish him.
'Happy bday @nickadvani .. wishing u many many many super duper films and tonnes of success this year Director Saab,' she tweeted.
Meanwhile, singer Shaan wished noted lyricist Swanand Kirkire and wrote: 'Happy Birthday Swanand!!!! @swanandkirkire have a SuperDuper Year Ahead.'
***

Akshay Kumar: Doing my bit to help Nepal earthquake victims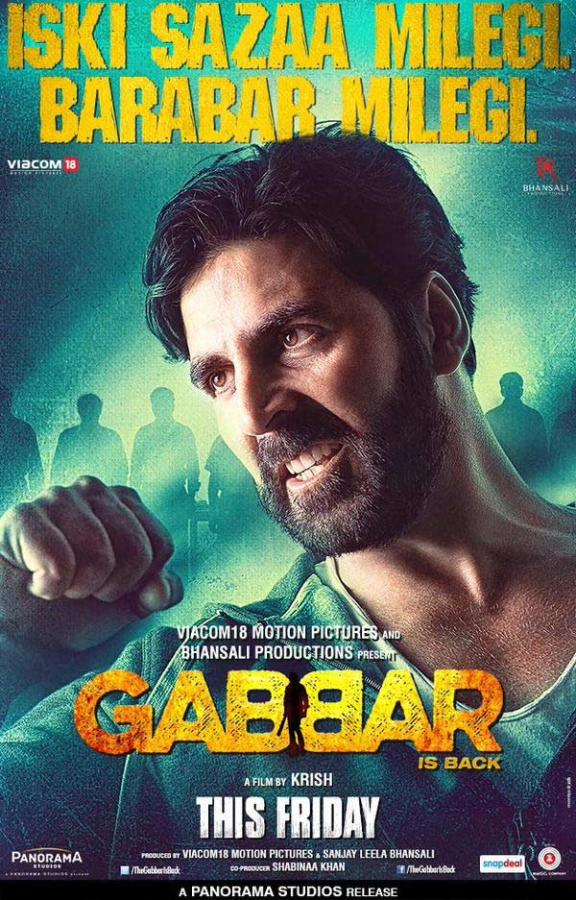 Akshay Kumar turned to Twitter to clear the air surrounding his upcoming film Gabbar Is Back.
'Heard a rumour that I am donating #GabbarIsBack's 1st day collections to the #NepalEarthquake victims. Firstly I am not the producer so that's not my call to make and more importantly I don't need to wait for the film's release to do my bit,' Kumar posted.
He also shared the latest poster of the film and tweeted: 'The new poster from @TheGabbarIsBack signals the end of the corrupt! 3 days to go!'