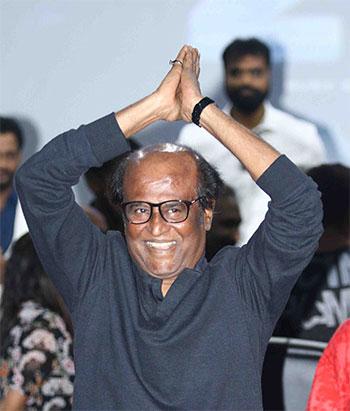 'Rajinikanth and I have done a show together called Jhuma Chuma. When I went to the bathroom, Rajini garu was throwing cigarettes and catching it with his mouth. I asked him, 'What are you doing?' He said, 'There is a lot of wind outside, so I am doing it here.'
'It was an open air concert, and very cold and windy outside. So I went backstage to see if Rajini could catch the cigarette with his mouth in one go and he did.'
Rajinikanth is back to what he does best!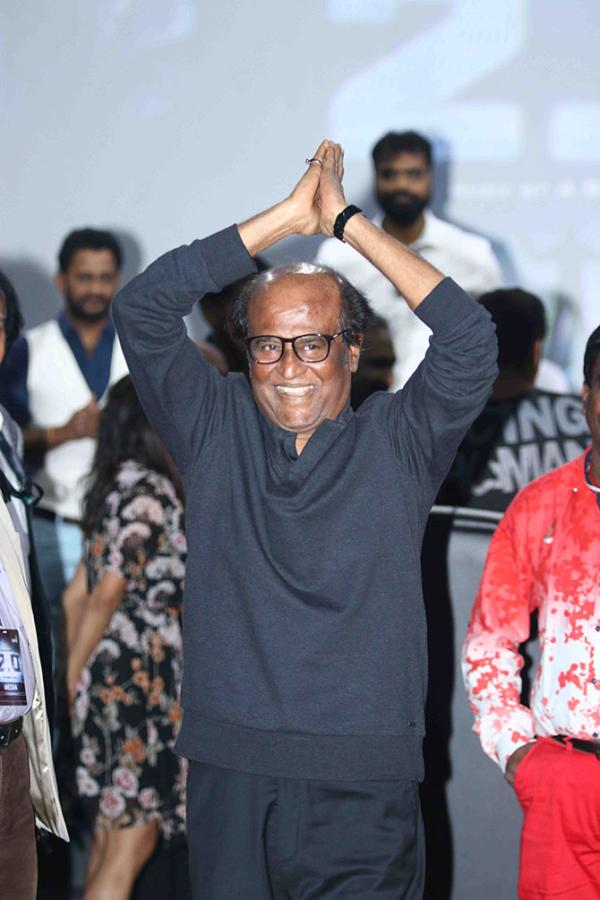 The first look of 2.0 was launched at Yash Raj Studios in Mumbai on Sunday evening, and it was a starry event.
Superstar Rajinikanth, Akshay Kumar, Amy Jackson, director Shankar and composer A R Rahman took the stage along with the host of the evening Karan Johar and surprise entry Salman Khan.
A sequel to Enthiran, 2.0 is apparently the costliest project in Indian cinema, made at a whopping budget of Rs 350 crore.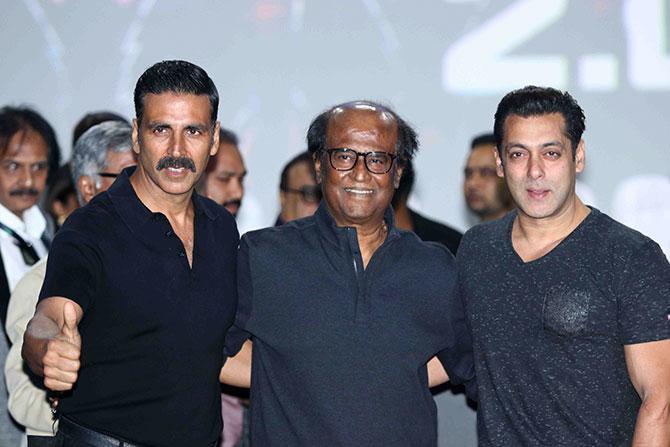 Akshay makes his debut in the Tamil industry with 2.0 and will be playing the antagonist. His Dr Richards turns into a crow as a result of a wrong experiment.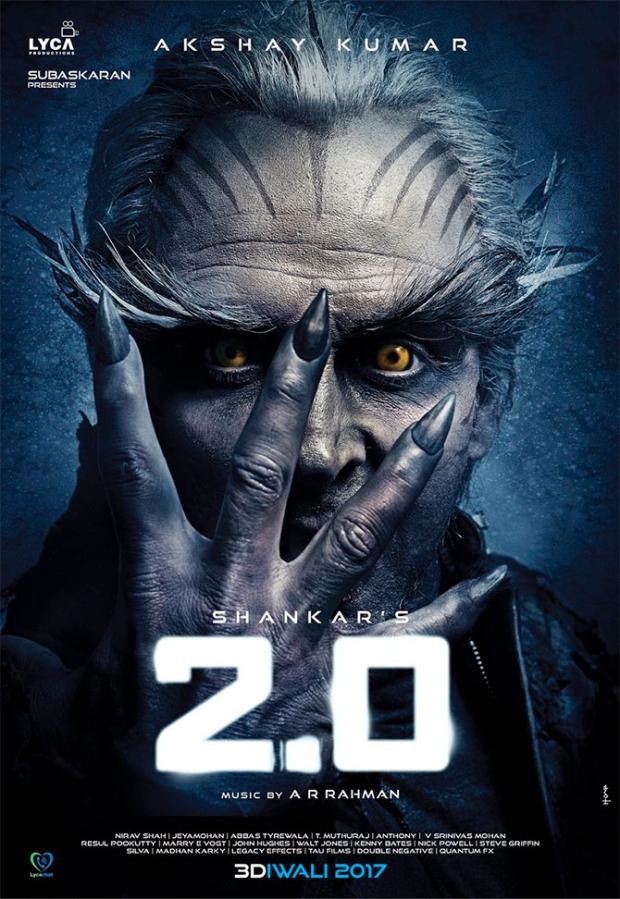 And this is his look from the film.


"In my 25-year-old career, I have never put on make up. But in this film, 25 years ka kasar hogaya. It used to take me three hours to put the make up on and one hour to remove it," Akshay said at the event. "While they would put it on, I would watch so many movies on TV. I am a patient guy and with this film, I have become more patient. I am thankful to Shankar and Rajini sir that they thought of me (for this role). I was shocked when they chose me to act in front of him. I am a fan of him!
'Amitabh Bachchan is the only Superstar,' says Rajnikant!

Video: Afsar Dayatar/Rediff.com
"Rajini sir is not a superstar, he is the entire galaxy," Akshay adds. "If anybody has swag -- be it (lighting a) cigarette or putting on a coat -- there is no one who doesn't want to learn his style. I remember his film Baba, it had not done well. He called distributors and returned their money. This is biggest sign of being a superstar."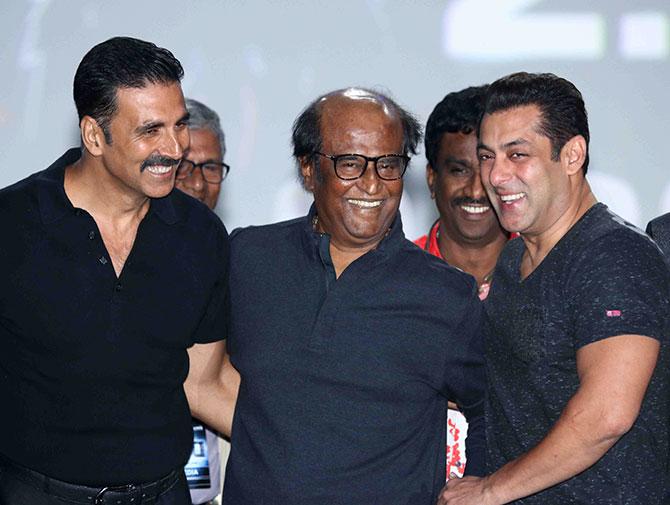 Rajinikanth returns as the scientist Vaseegaran in 2.0.
The superstar, who was impressed by Akshay, said, "Akshay is the hero of the film. If I was given a choice, I would have done Akki's role. Hats off to Akshay, he has worked so hard!"
Akshay interrupts by saying: "I had no choice."
Rajinikanth adds, 'It's a brilliant role. The whole country will be proud of Akshay after the release."


Talking about Shankar (left), Rajinikanth says, "Shankar is difficult to work with, as he is a perfectionist. This film has 3D; that was a different experience."
"I enjoyed doing this film as it is unique," the Superstar adds. "It's a prestigious film, not for action alone but for entire Indian film industry. Despite our technical excellence and financial strength, we haven't reached Hollywood standards yet. But I am confident that this film will reach Hollywood levels. The entire film fraternity will be proud of this film."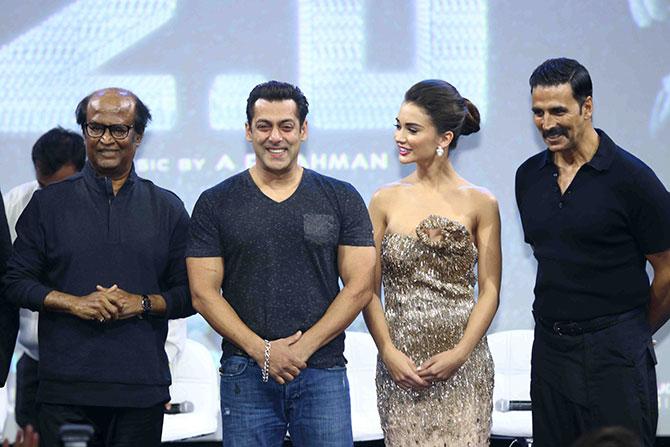 The surprise factor of the evening was when Salman Khan walked in.
He confessed that he had gatecrashed the event.
"I just wanted to see Rajini garu," Salman explained. "He is the most amazing man I have known. I have a lot of respect for him. I was not invited here but I got to know about this and have just turned up.
"Rajinikanth and I have done a show together called Jhuma Chuma. When I went to the bathroom, Rajini garu was throwing cigarettes and catching it with his mouth. I asked him, 'What are you doing?' He said, 'There is a lot of wind outside, so I am doing it here.'
"It was an open air concert, and very cold and windy outside. So I went backstage to see if Rajini could catch the cigarette with his mouth in one go and he did," he added.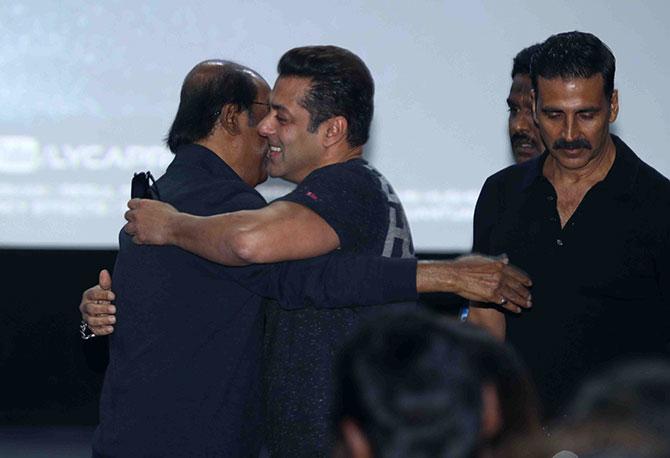 Salman praised his Mujhse Shaadi Karogi co-star Akshay Kumar and said, "Akki is one of the most talented actors we have. He has had a huge growth in his acting career. We have all become stagnant but he keeps growing and growing. Akki is one of the most hard working and talented actors we have."
Khan loved his 2.0 look and said that he was looking forward to the film.
"The teaser is fabulous," he said.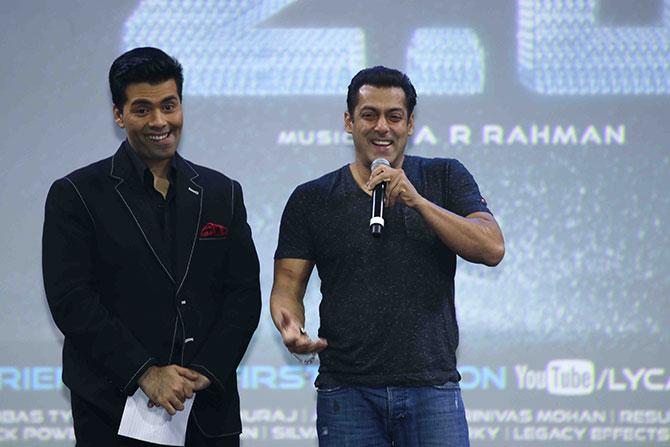 In his trademark humour, Salman asked Karan why he didn't make films like this, leaving Karan speechless.
When will we see Rajinikanth in a film with Salman, after working with Shah Rukh Khan and Akshay?
"I would love to do a film with him if he is ready. If Salman says yes tomorrow, I am ready!" Rajinikanth exclaimed.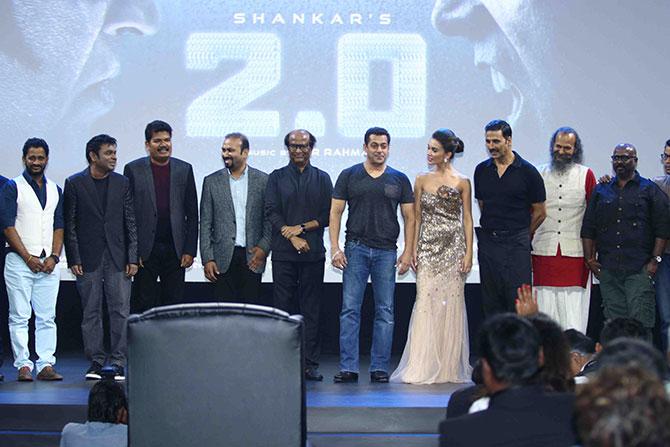 "This is my toughest film because Shankar doesn't like anything," A R Rahman joked.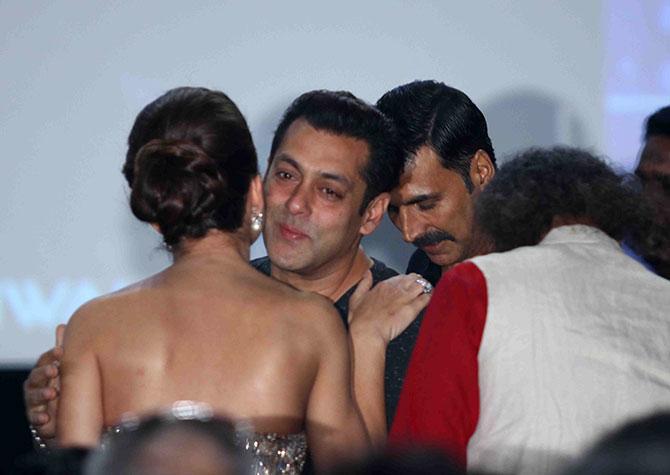 Shankar, who has written and directed 2.0, said, "It's 10 times more difficult than part one. Part One was like climbing the Everest but I did it step by step. This time, it's like carrying the Everest in my shoulder and then climbing the mountain step by step!"
The director revealed that there would be a sequel to 2.0 as well. "If something comes up, we will go ahead with 3.0, 4.0, 5.0..." he said.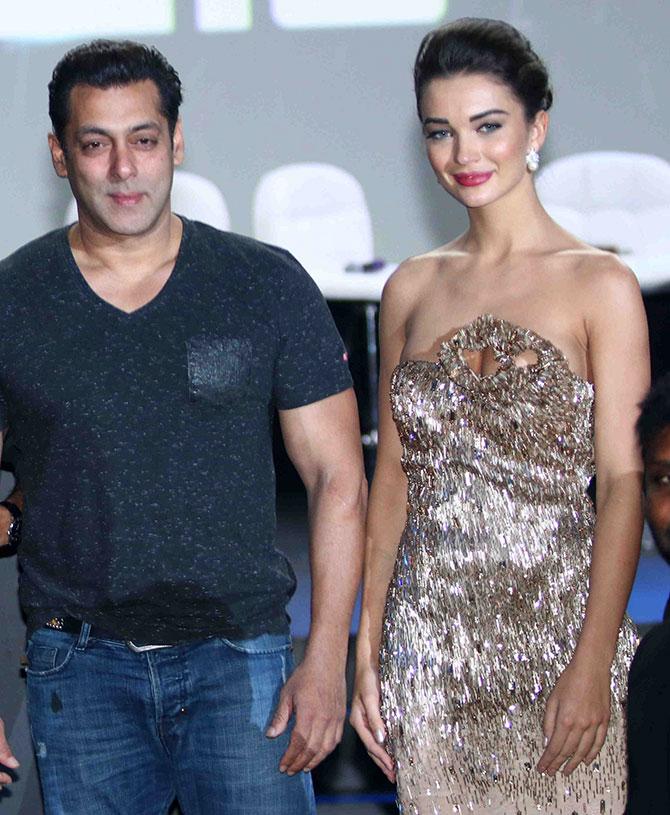 The film's leading lady Amy Jackson said she was very excited to be a part of it.
"I had no idea that I would be a part of a film with legends. I was intimidated initially but on the sets, everyone was like family," she said.
2.0 will release next Diwali.
Photographs: Pradeep Bandekar