'It got boring after a point.'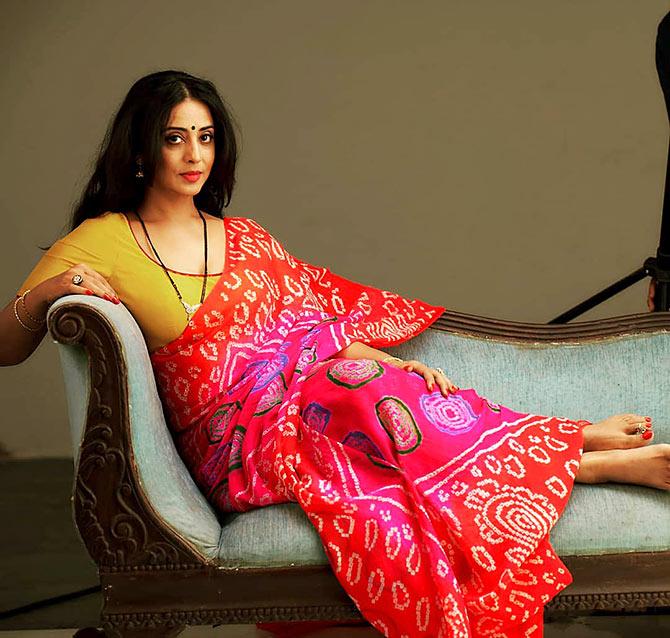 Mahie Gill returns with the thriller web movie, Posham Pa, co-starring Sayani Gupta and Ragini Khanna.
The movie deals with the disturbing subject, based on true events, of a female serial killer, who murders children.
"It forces you to think about why such things happen and why a woman does such cruel things," Mahie tells Rediff.com Contributor Divya Solgama.
You look quite scary in Posham Pa.
Yes. For a long time, I wanted to play a character with a lot of layers.
Thankfully, I got this show, where my character is not only scary, in a different way, but also very interesting and intense.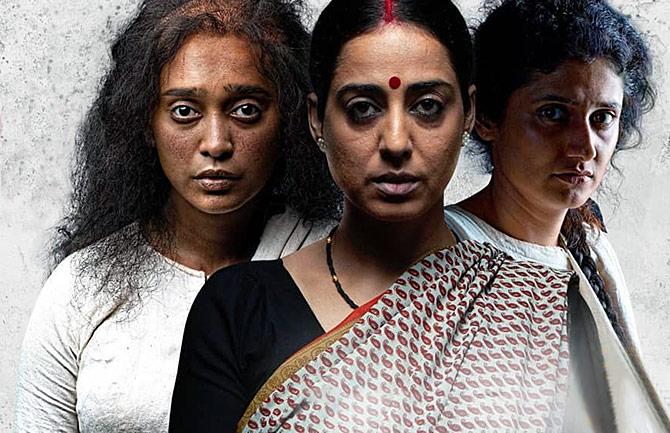 How different is your role Prajakta Deshpande from what you have done before?
Very different! Her mindset is completely different from other women, and one wonders how a woman can go to this extreme level.
Is it possible for such a woman to exist?
Do such things happen in our society?
It's very scary!
How disturbing was it for you?
It was emotionally draining.
It forces you to think about why such things happen and why a woman does such cruel things.
It was very interesting to play a character from age 25 to 55.
My character is a prostitute.
She works as a maid, gets married, has children, begs for money...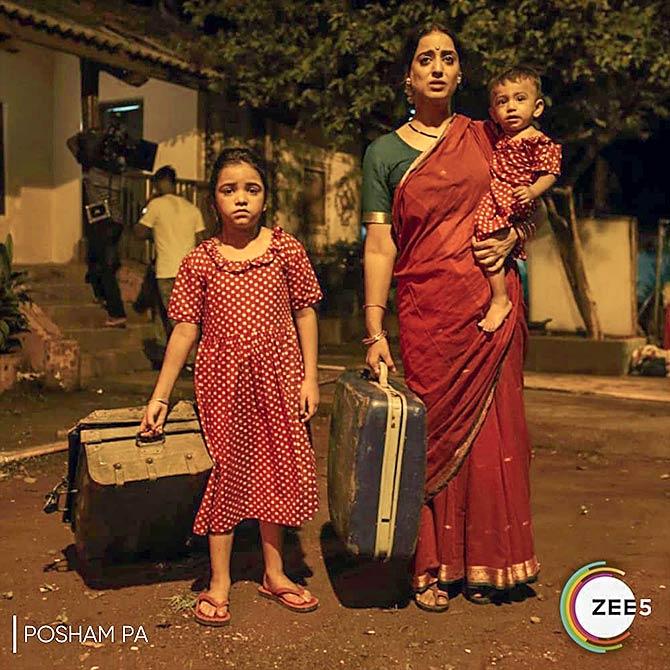 How do you detach yourself from such intense roles?
I have done a lot of films, and understood the method of acting.
I love my work, and am very passionate about it.
But I am a switch-on and switch-off kind of actor.
Earlier, I would think about my role even after my film got completed.
But now, at a certain level, I have understood the game.
Once you have a good director, it helps a lot.
When you work with good co-actors, who are cooperative enough, that also helps a lot.
Dev D gave you your first hit. Was it tough to get work and survive in the industry after that?
When I shifted to Mumbai, I did not know Anurag Kashyap.
All I knew were the names of Yash Chopra and Subhash Ghai because I had grown up watching their films.
So when I decided to become an actor, I wanted to act in their films.
But when you do a film like Dev D, the work you start getting is only content-driven.
So I feel lucky that I got interesting roles.
At the same time, I missed what I didn't do (glamorous roles) because I grew up watching that cinema.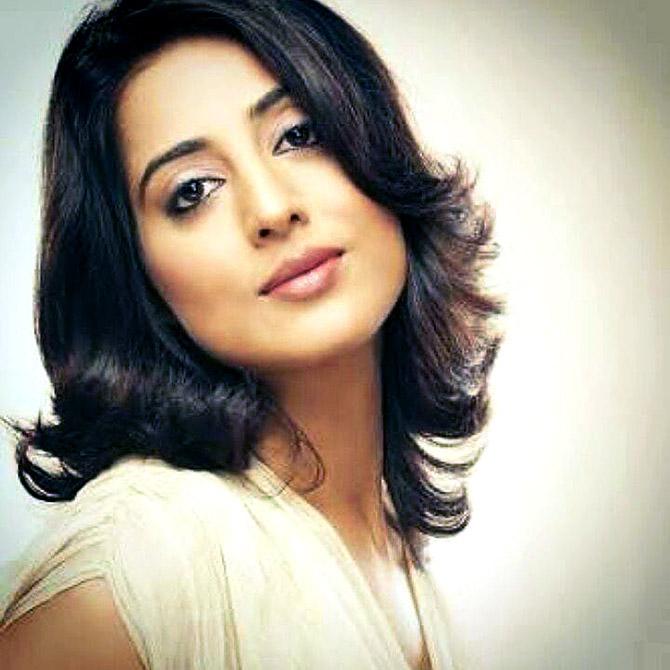 Did you felt discouraged?
I did not have a choice at that point.
I was struggling and needed work, so I did the films that chose me.
You did films like Saheb Biwi Aur Gangster and Paan Singh Tomar.
They are very good films and I am very thankful to God for letting me be a part of such films and work with such great directors.
But after that, the industry started typecasting me. Like, if a role demanded sensuousness, I was approached.
Because of this, I said no to a lot of filmmakers.
I did not want to portray similar characters because it becomes boring.
So it always excites me when a film like Posham Pa comes or when I get an opportunity to perform.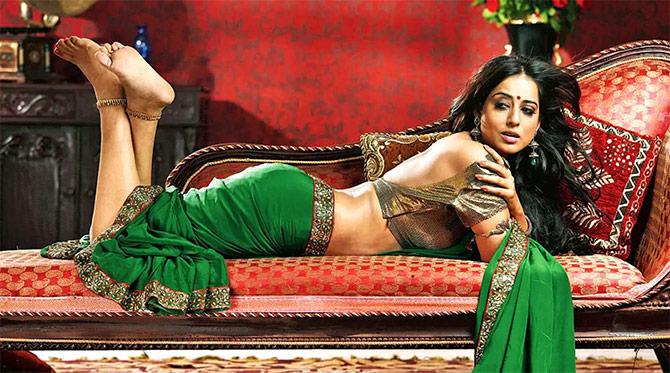 But you have never exposed on screen.
Yes. Even though it was a plus point -- which actor would not want to be called sensuous? -- but I was getting only those roles.
It got boring after a point.
Tell us about your international project, Orphan Train.

I shot Orphan Train in December 2015. I don't know if it will release in India.
It's an American-Spanish film, and was a very interesting experience for me.
Are you a part of Dabangg 3?
No. It's a prequel, so my character will not be in the film.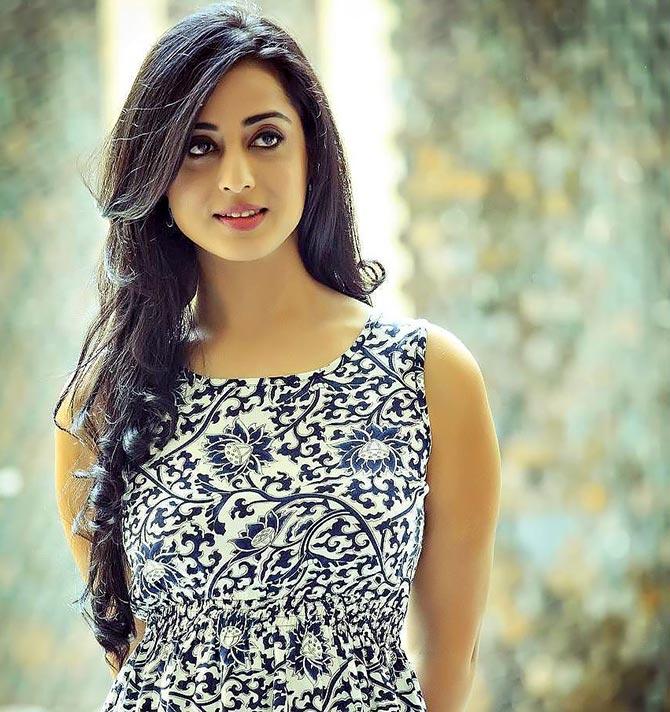 It's been reported that you did playback singing in an earlier film. Is that true?
No, I am a horrible singer!
I think Jimmy Sheirgill spread such rumours about me.
He is a very good singer.
Whenever we promote films together, he pulls my leg in front of the media and says that I am a very good singer.
What's next?
After Posham Pa, I will be seen in a comical film called Doordarshan.
There's much more happening after that.