'Kishwer and I are looking at a February wedding. It will be a family affair in a gurdwara.'
Bigg Boss' Suyyash Rai gets ready for the next chapter.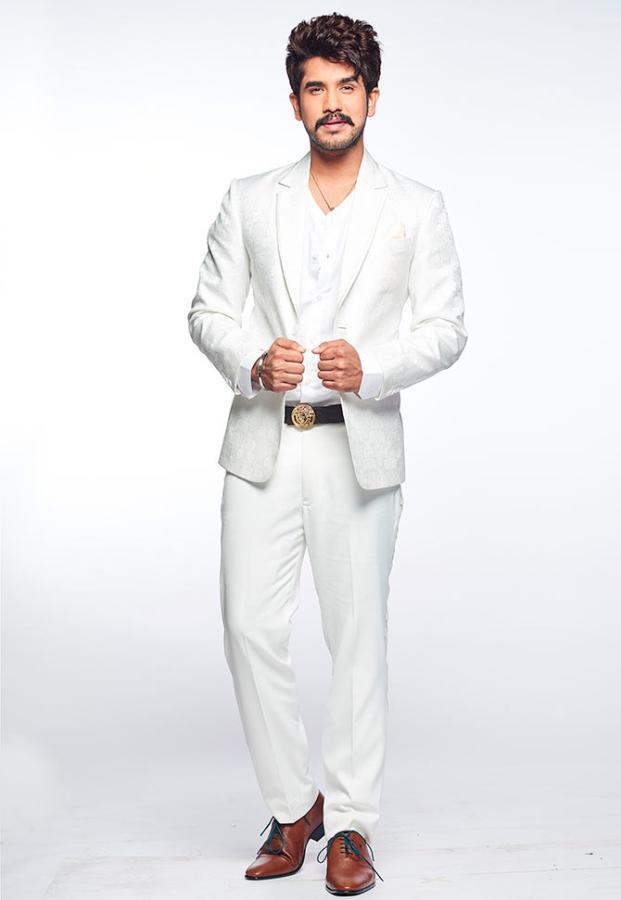 Nora Fatehi wasn't the only contestant to be evicted from Bigg Boss 9 this week. Suyyash Rai followed her, during a surprise double elimination.
The actor spent over 80 days on the show, and was better known as Kishwer Merchant's 'joru ka gulaam'!
He tells Rediff.com contributor Rajul Hegde about his stint on the show.
Are you disappointed?
Yes. With three weeks remaining to the finals, getting evicted at this stage is disheartening. I wish I could have stayed inside longer, and celebrated my fifth anniversary with Kishwer on January 9.
I don't know why I am out. According to the voting list that my sister has, Rishabh Sinha had received the lowest votes. I received the second highest votes after Mandana (Karimi).
I survived nine eliminations out of 12; maybe the makers felt I have nothing more to offer on the show.
You were called joru ka gulaam because you followed Kishwer in everything.
My parents have a love marriage and they have been together for 35 years. My dad doesn't say no to my mom, not because he is a joru ka gulaam but because he loves her. That is an example for me.
I was not a puppet. I know it's shown that Kishwer is more dominating but that's not true.
I was one of the few lucky ones to have my partner inside the house with me.
But neither Prince (Narula) nor I were overshadowed by Kishwer. In fact, I was the one who would tell her what is right and what is wrong. Even though she is older than me, never in our five years of courtship has she let me feel that I am younger to her or dominated over me.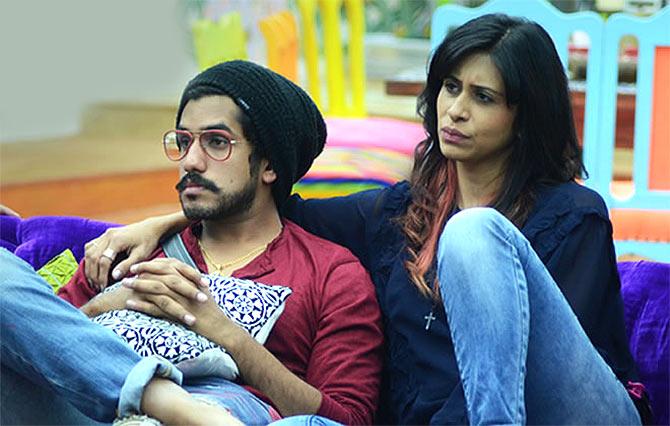 Is Kishwer the same person that we saw outside the house as well?
Kishwer is exactly the same in real life. The only difference is she has mellowed down on the show. She has realised there is no point in giving her opinion everywhere.
Who are the fake people?
Rishabh and Mandana.
There have been flashes of Mandana being human but soon she will realise that it's a show and she has to be what she is asked to be by her PR.
Rishabh is trying to portray something he isn't, which is so annoying.
Prince and I discussed that had it been Splitsvilla, we would have beaten him up on his second day! But violence is not allowed in Bigg Boss.
Who is playing the game smartly?
Priya (Malik) is strong.
Rochelle's (Rao) behaviour has been weird in the last few weeks. She will do anything to win but she is good at heart.
Keith (Sequeira) is a good person but he doesn't have layers in his personality.
Prince and Kishwer are strong; I will root for both of them.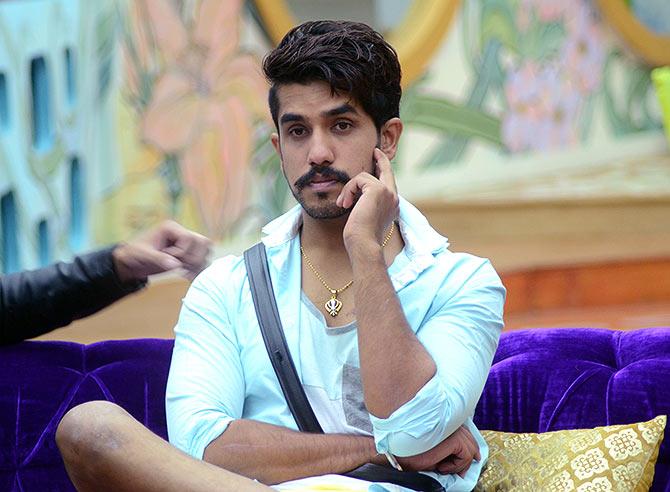 How was your Bigg Boss experience?
It was beautiful.
As I look back, I am proud of my decisions. I did make mistakes but at the end of it, I have learnt much more about myself.
What did you think of Salman Khan as a host? He pulled your leg all the time.
After the eviction, I was sitting with Salmanbhai, his family and friends in his chalet. He offered me to play for his team Mumbai Heroes in the CCL (Celebrity Cricket Team). I have played professional cricket in Punjab for 11 years. It's a dream to be a part of his team.
Salman is the driver of the bus. If there is no Salman, there is no Bigg Boss.
He told me where I went wrong on the show. No superstar does that. Whatever he said on the show, I have taken in the right spirit.
I sang a few songs and he really liked my voice. Later, he took me to his farm house. Some of his friends had come over for a get-together.
Is marriage on the cards?
Kishwer and I are looking at a February wedding. It will be a family affair in a gurdwara. It's pointless spending money on grand weddings.
But before that, I will be playing BCL (Box Cricket League) in Colors. I was the captain of the winning team last season.
What next?
I will continue working on television. I am looking forward to working on my daily soaps. I want to take my singing career to another level. I want to launch another album this year and will meet T-Series for it.