'While I was shooting fake guns in Minsk, there were real grenades being thrown just a little distance away.'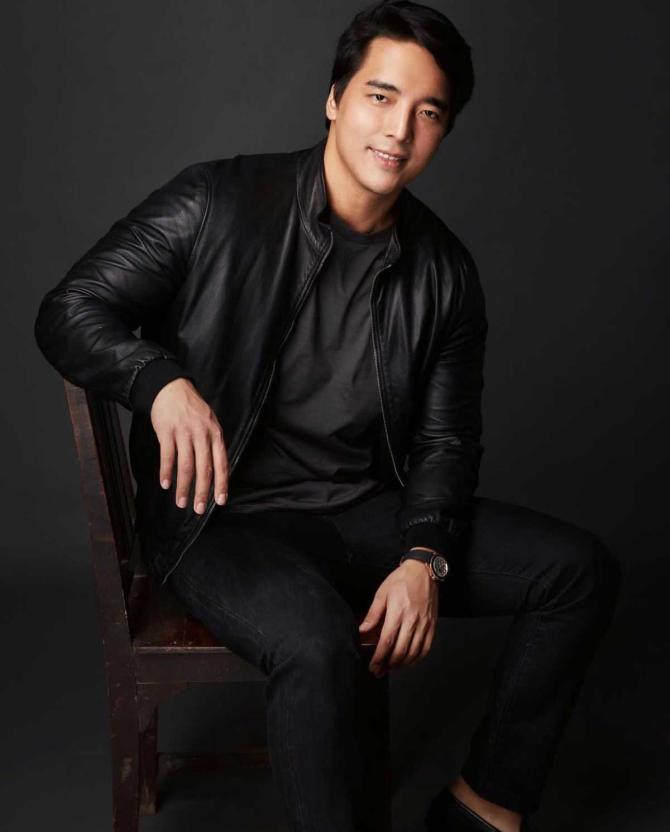 Like his friend Tiger Shroff, Rinzing Denzongpa, the celebrated Danny Denzongpa's son, got his first film on his own merit.
"Dad was very clear about that. He wanted me to go out and find my own work," Rinzong tells Subhash K Jha.
"Very honestly, I didn't want to start my career on Dad's recommendation. He has his own career trajectory. I would like mine.
"I want to be self-made like him," says Rinzing, who at 32 is one of the oldest debutants in recent times.
Not that Rinzing is overly bothered by the age factor.
"It's not that I was not sure about being an actor. I was. But I had other interests. I am involved in business ventures.
"For some time, I was part of my dad's brewery business. But we couldn't see eye to eye on the way the business needed to be run. So I backed out."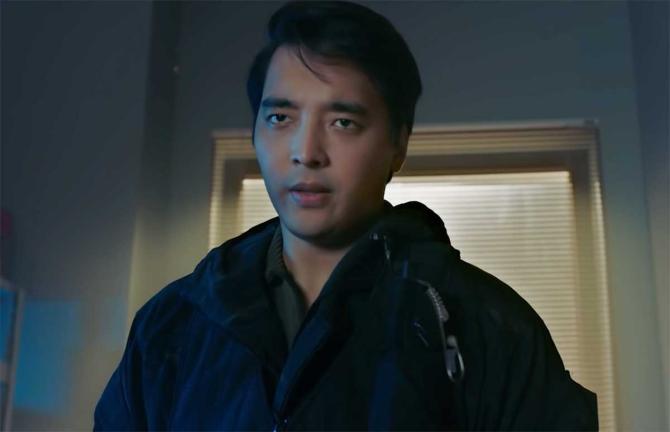 Rinzing's movie career has taken time to take off.
"There are many reasons for the delay. We started shooting for my debut film Squad in September 2019 in Minsk (Belarus).
"We barely completed one schedule when the COVID pandemic revised all our plans. You know what they say about what God does to Man's plans?"
Rinzing and the Squad team returned to Minsk in 2020 to complete the film.
"This was at the peak of the pandemic. We went back to Minsk to shoot. While we were there, the city and the country of Belarus went through major political upheavals. While I was shooting fake guns in Minsk, there were real grenades being thrown just a little distance away.
"It was scary but challenging."
The debutant, whose film streams on ZEE5 from November 12, feels he is wiser for the experience.
"I don't think I would want it any other way. The hardships that the project faced have made me stronger.
"Now that Squad is complete, I look back at the experience with a lot of pride."
He is eager to show his debut film to his parents.
"I am nervous about Dad's reaction. He won't spare my feelings. He doesn't mince words.
"In fact, I haven't seen my film as yet. I am nervous myself about seeing it."
What about Tiger?
"Oh, he's shooting in the UK. He will watch it there, I suppose. Tiger's opinion is very important to me. He is not only my best friend since childhood, but also my younger brother. Although I'm only six months older, I am very protective towards him.
"We are both very disciplined in our lifestyle. But I don't think I am anywhere as disciplined as Tiger.
"His stardom makes me proud.
"The only thing is, we can't meet every day now like we used to. He's too busy for me."
Soon it may be Rinzing's turn to be time-challenged.
"I wish, I hope, I pray.
"I have done my best in Squad. It is a rescue action thriller. And I've worked hard on the action scenes," says Rinzing, who is known to be a recluse like his father.
"I wouldn't call myself a recluse. But I don't party. No late nights.
"I have my close-knit circle of friends.
"And I would rather watch films for recreation than go out to have fun," says Rinzing.
Any favourites among his father's films?
"I love him in Khuda Gawah, Laal Kothi, Khote Sikkay, Dharmatma, Fakira and Lahu Ke Do Rang.
"I recently came to know that my dad is also a good singer. He has sung with the greatest singers of Hindi cinema, Lataji and Ashaji.
"There is so much that I don't know about my father.
"Hopefully I will meet people in the course of my career who will tell me more about him."
Feature Presentation: Ashish Narsale/Rediff.com