That's all Ranveer Singh is saying for now.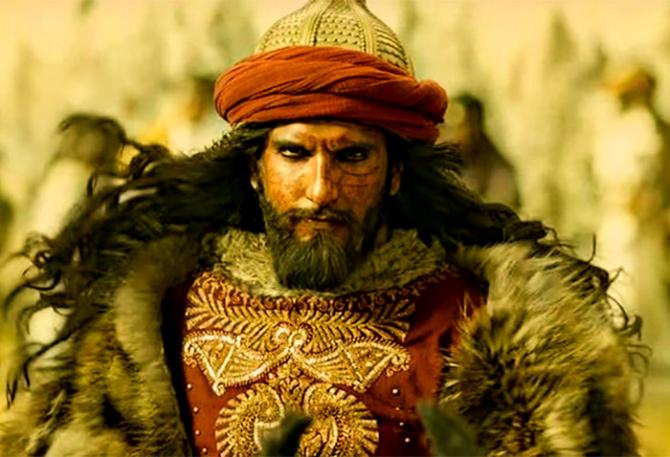 Amid the uproar over Padmavati, Ranveer Singh -- who plays Allauddin Khilji in the film -- says he has been asked not to say anything about the movie, but is '200 per cent' behind Director Sanjay Leela Bhansali.
'Like I said before, I stand 200 per cent with the film and Mr Sanjay Leela Bhansali. Given the sensitive times right now, I have been asked to not say anything, whatever, in regard to the film. Anything that needs to be (said) you will receive from the producers,' Ranveer said on the sidelines of an event in Mumbai.
Bhansali has received death threats from various groups even as the film's release has been deferred by the producers.
The event witnessed heavy security due to Ranveer's presence as journalists gathered in numbers to get a response from the actor.