'I thought it'd be short-lived. But I am still here.'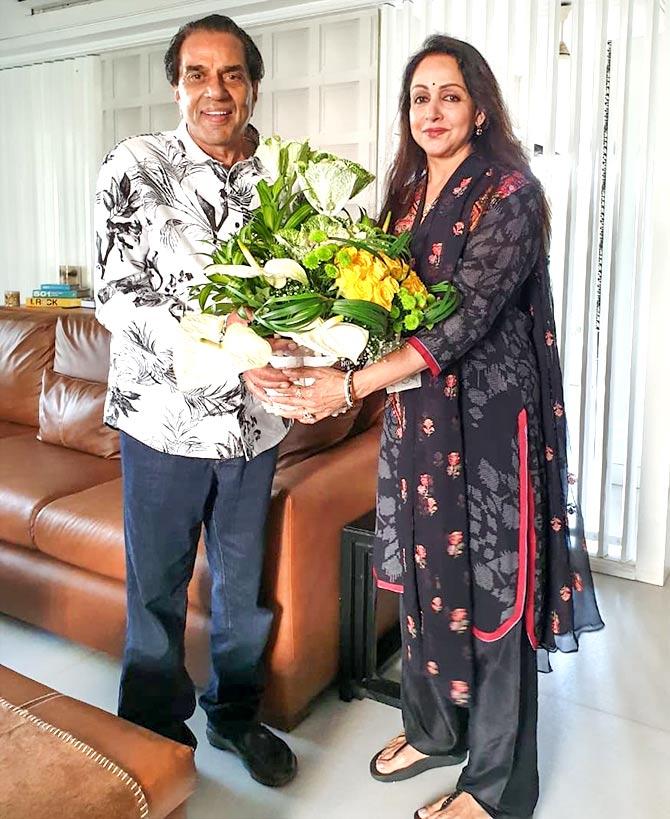 Hema Malini took to Twitter to wish Dharmendra on his 83rd birthday on Saturday, December 8.
'Happy Birthday to my everlasting love, the dearest father to my darling girls & proud grandfather to Darien and Radhya,' Hemaji tweeted.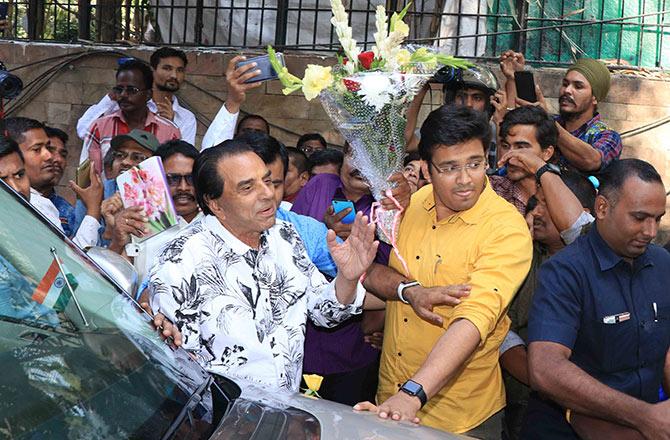 'I thank all the numerous fans who are sending their greetings to me on Dharamji's birthday and I will definitely convey their wishes to him,' she added.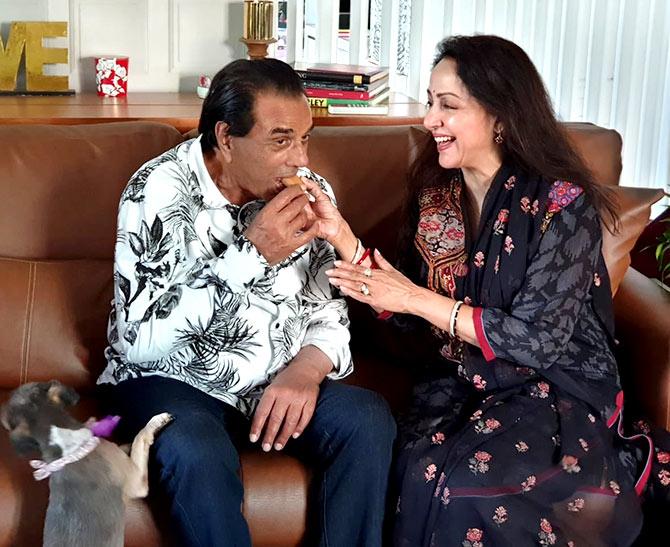 Dharmendra can't stop being grateful for the gift of life.
"There are ailments now and then. But touch wood, I am fine otherwise," Dharamji tells Subhash K Jha.
"It is all because of the love of my friends and fans. They've kept me going all these years. Otherwise what am I? An ordinary mortal."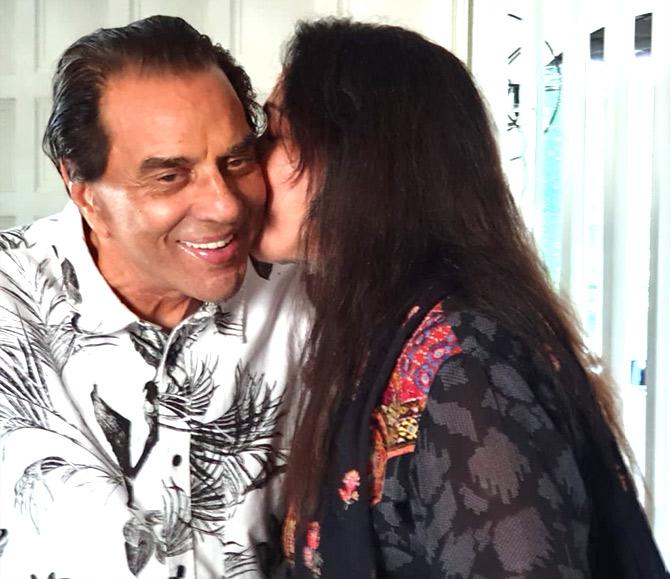 "I never thought I'd become an actor. When I did, I never thought I would be successful," the legend says, adding, "But I was. Then I thought it'd be short-lived. But I am still here, surrounded by caring fans, children, family and friends."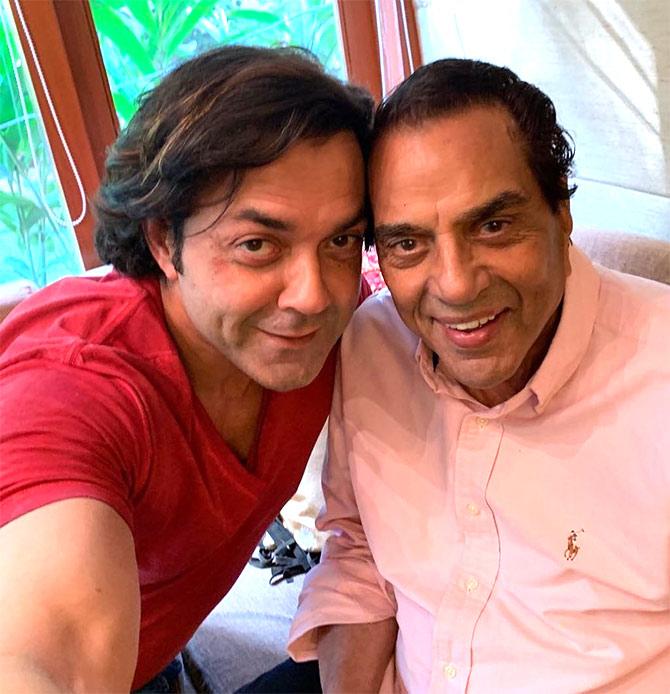 Sunny Deol, Dharamji's elder son, now plans a film and a book on his father.
Shy as ever, Dharamji says, "My children love me. They are always telling me that my story needs to be told to the world. I've toyed with the idea of writing my biography. But something holds me back. There are many incidents and episodes in one's life that are not meant for public consumption."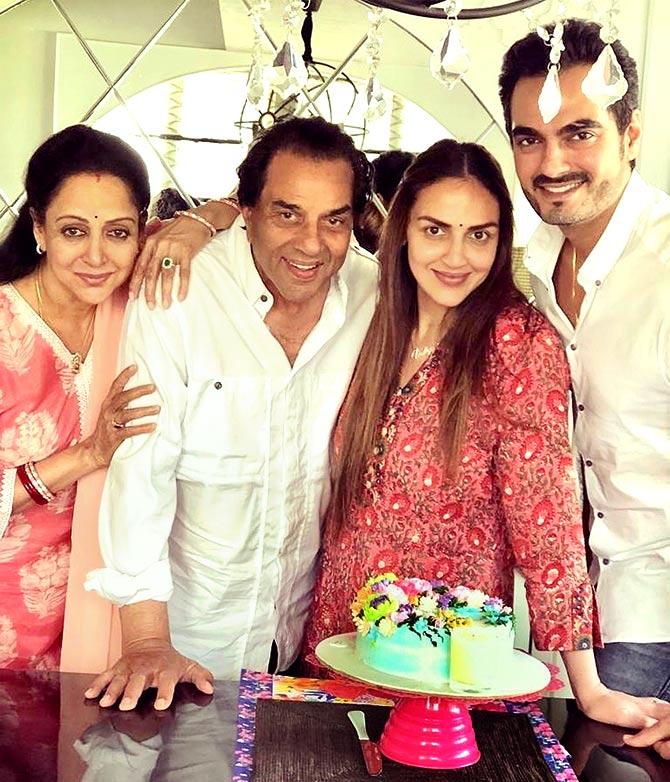 Any birthday wishes? "Yes, to see this world freed of violence and stress. Everyone should get the same love that I have been fortunate enough to get in my lifetime."