'It's very rare to see a woman's character so empowered in a cricket-based show.'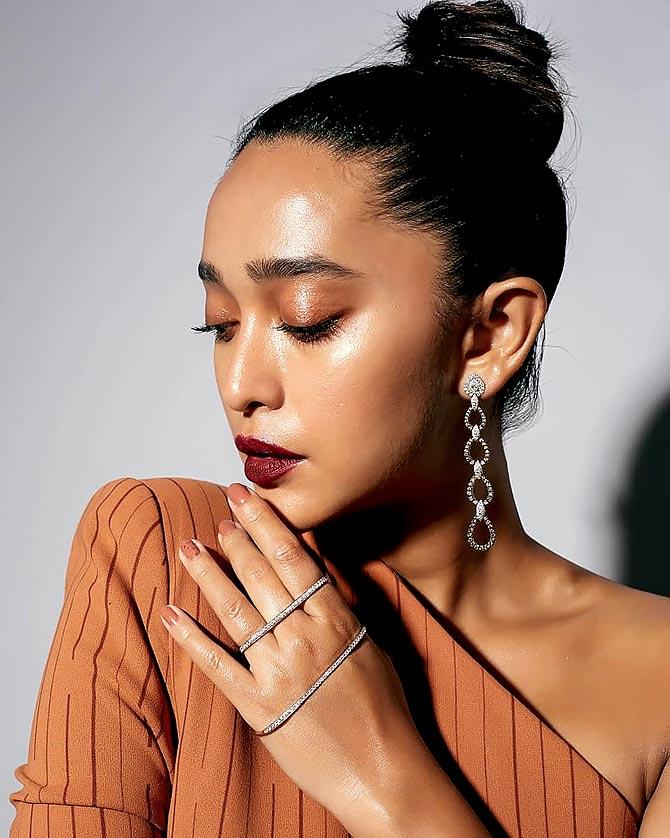 Sayani Gupta, known for films like Jolly LLB 2 and Article 15, has been seen in some extraordinary roles in Margarita with a Straw, The Hungry and Posham Pa.
After making Rohini's character in Inside Edge popular, Sayani does an encore in the second season of the Web series.
"Season 2 is bigger and more explosive than season 1," Sayani promises Rediff.com Contributor Divya Solgama. "The directors (Aakash Bhatia, Karan Anshuman and Gurmmeet Singh) have made the show darker and deeper."
What feedback did you get from the first season of Inside Edge?
It was the first series that I did, as it was Amazon Prime's first show in India.
We did not know what would happen next or what the future of Web series would be. We just made the show truthfully.
The response for the show and for my character was great!
It's very rare to see a woman's character so empowered in a cricket-based show which is generally so male-dominated.
I play the chief team analyst of my cricket team. She is the youngest, but she calls the shots.
She knows she is brilliant in what she does, so everyone listens to her and takes her seriously.
Further, the relationship between her and her brother Vayu (Tanuj Virwani) is something one does not see often. It's like Tom and Jerry, where they are always fighting, and yet, caring for each other.
I remember feedback I received on Twitter, where a girl said, 'I wish all of us had Rohini in our lives.'
It's really gratifying to know that people love the character and want someone like her in their lives.
It's very close to my heart, as she is very unlike me.
I know nothing about cricket in real life, but my character knows everything about it.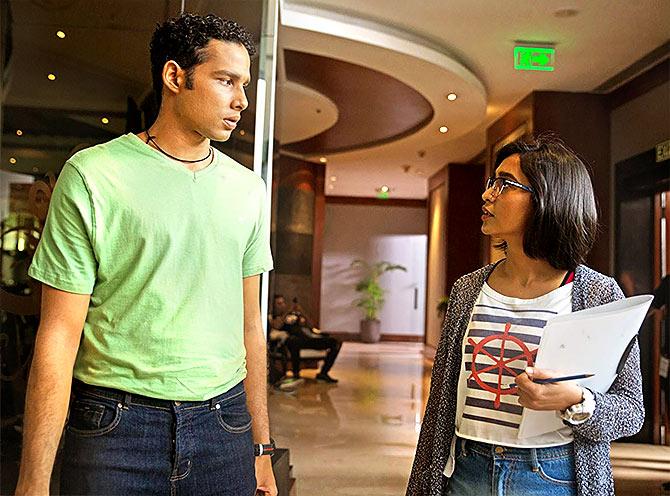 Do you think this is the best time for an actor like you?
Yes. Honestly, there are so many things being made with good quality.
With the boom of the Web platform, there is a lot of good content being made in the industry.
A lot of writers, directors, technicians and actors are coming together, collaborating and creating stuff.
It's also a good time for a woman actor because better scripts and characters have been sketched out for us.
I keep thinking that I wouldn't have survived in the 1990s.
It's not that the films then were bad; I grew up on them and loved them.
But the industry was very different at that time.
Now, it's more varied, especially for women, because several kinds of roles are being written for them.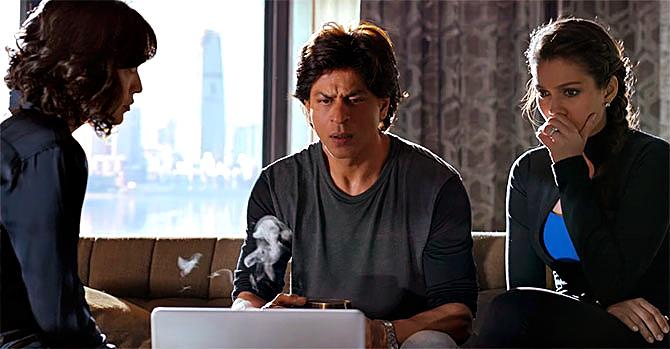 Do you believe that working with stars like Shah Rukh Khan, Akshay Kumar or Ranbir Kapoor helps one's career?
Yes and no.
If a film works, everyone gains from that.
If a film doesn't, it doesn't matter to anyone, even the biggest stars working in it.
For instance, we are very proud of Fan. Shah Rukh Khan, (director) Maneesh Sharma, (producer) Aditya Chopra and some others were very excited to build this world of a superstar and his fan. Unfortunately, the film did not work at the box office.
Still, it is special and beautiful for us even today.
People recognise me more from Jolly LLB 2 than Fan because the former was more successful. But as an actor, both films are equally memorable.
In terms of career, it definitely gives you a push if the film works well at the box office.
When we were making Article 15, we did not expect the kind of response. When the film did well, it benefited everybody.
00
Jagga Jasoos did not work at the box office, but the film will always be special because of the process and the people involved in it.
---
Divya Solgama loves masala entertainers as well as hard-core realistic films. Divya can be contacted at movies@rediff-inc.com
---