'I have been cast in the lead in an Australian medical drama, Pulse.'
'It is a huge break for my career.'
Aussie actress Pallavi Sharda on Begum Jaan, working with Vidya Balan and why she hopes Bollywood will offer her a comedy or romantic film soon.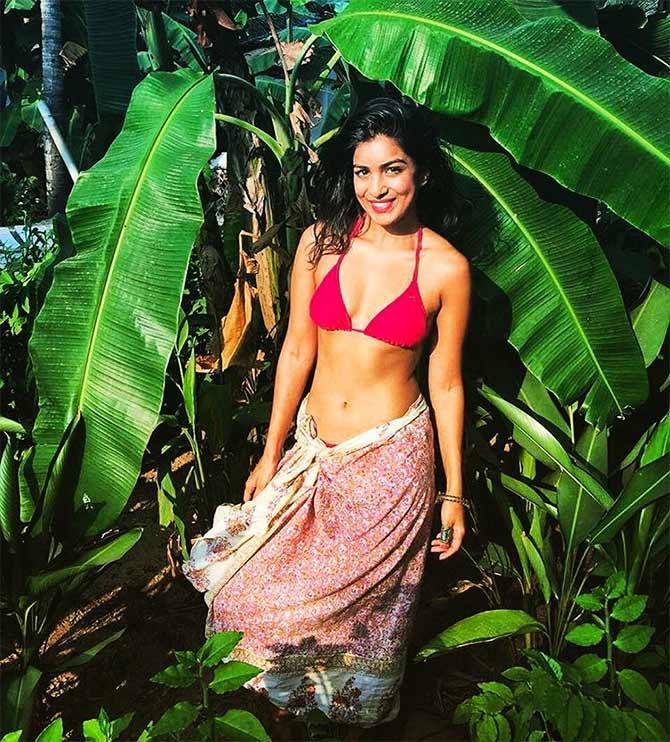 Photograph: Kind courtesy Pallavi Sharda/Instagram
Begum Jaan may not have received good reviews but actress Pallavi Sharda remains very excited about it.
Pallavi plays a sex worker, working in Begum Jaan's kotha.
Born in Australia, Pallavi has acted in Besharam and Hawaizaada, but is yet to score a hit. But she's happy being an actress in Bollywood.
Pallavi tells Rediff.com contributor Rajul Hegde what excited her about Begum Jaan.
Did you do any workshop before you started shooting for the film?
All of us did extensive preparation. One needed to understand the character before one went to the sets.
I was the last person to be cast, all the girls were already doing workshops and it was intimidating for me.
Ironically, I am the intimidating one (in the film).
We did a workshop for four months in the Vishesh Films office in Mumbai. This is a performance-based film, so there was no scope for laziness.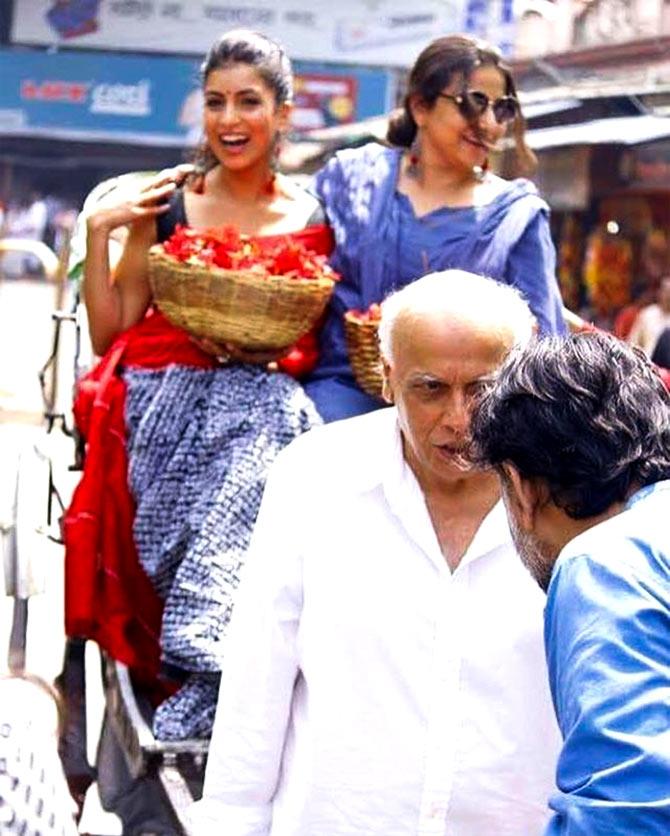 IMAGE: Pallavi captions this picture: 'What a special moment that was! Riding a Calcutta riksha with Vidya Balan, as our prodycer Mahesh Bhatt pulled us.. sneaky Srijit Mukherji wanted in too.
Photograph: Kind courtesy Pallavi Sharda/Instagram
What was the shoot with Vidya Balan like?
I have always been in awe of her.
I still get nervous in front of her. Sometimes I freak out and turn into a little girl in front of her.
I've always looked up to her. She has been an inspiration to me -- watch her in Parineeta!
She has worked hard and has risen on the basis of her hard work. She showed us that it is possible if you have passion for the craft
Vidya is funny; she teases people, but also knows how to put someone at ease.
She bought a personalised gift for all of us. I got a wonderful jewellery box from Santiniketan.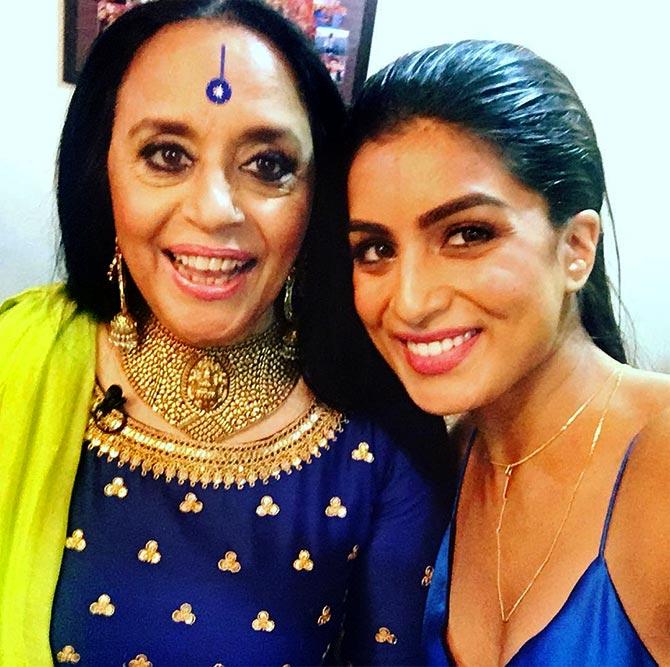 IMAGE: Pallavi with Ila Arun. Photograph: Kind courtesy Pallavi Sharda/Instagram
What was the equation like with the other actresses in the film?
I am so fond of Ila Arunji. We went for a play together a week after the shooting. I message her no matter which part of the world I am in.
I had so many stories about Vidya, Misthi, Gauahar and Poonam to share with my mom when I went back to Melbourne.
I loved exploring Santiniketan with Ilaji and Rajat Kapoor. I feel very close to Santiniketan because my godmother was from there. Her house is still there.
Coincidently, one of the guys working in the hotel... his wife cooked for my nani for 30 years.
Even though I am a Punjabi, Bengal has been a surrogate home for me because of this association with this family.
What about director Srijit Mukherji?
I haven't seen a man who knows his craft like he does. Every shot of the film is stunning.
He knew what was happening behind the scenes. You'd think he had all the time in the world to construct the shots.
He does so much multi-tasking. He creates the right balance on set, making sure everyone is creatively fulfilled while he weaves together a vision for his film.
When the going was tough due to the harsh elements (on location), he managed to instil a feeling of power and responsibility in all of us to combine our energy and finish the job.
This is my first film in India that has been completed on time.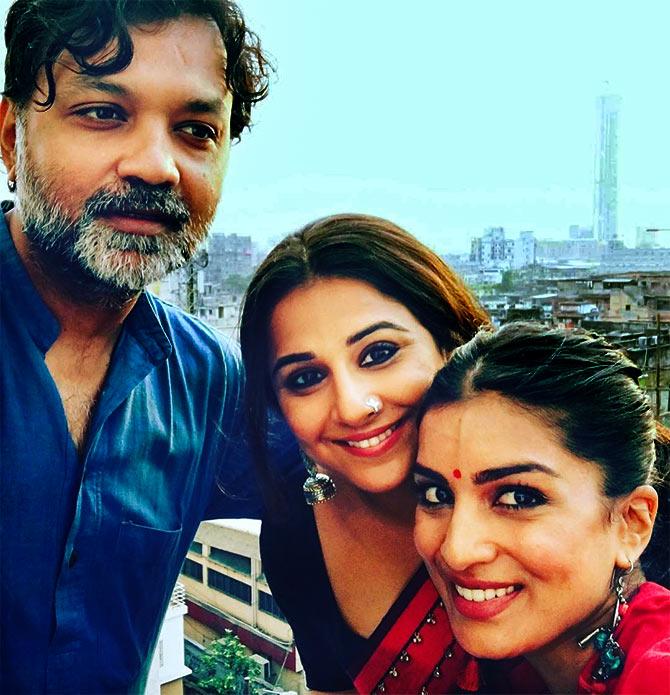 IMAGE: Pallavi with Srijit Mukherji and Vidya Balan. Photograph: Kind courtesy Pallavi Sharda/Instagram
You were part of Lion. What was that experience like?
Incredible! I was very lucky to have worked in an interesting ensemble, sharing screen space with Dev Patel and Rooney Mara.
She is one my favourite actresses in the West. She has done so many critically acclaimed movies, but when you see her on set, she is so down to earth.
We would go out for dinner in Melbourne and have workshops and exercises at the dinner table.
I met Rooney at the Toronto Film Festival. She gave me a big hug and said she loved my dress.
What are you working on?
I have been cast in the lead in an Australian medical drama series, Pulse.
It is a huge break for my career. I will start shooting in Australia soon for two months.
I have an Australian film coming up later this year.
I have two Hollywood scripts that I am looking at.
Any role you think you are best at?
I would love to do a comedy or a romantic film.
Not many know that I am a Bharata Natyam dancer. A lot of my time is spent on dance projects. I would love to do a film on Bharata Natyam.
I have been a Bharata Natyam dancer for the last 20 years.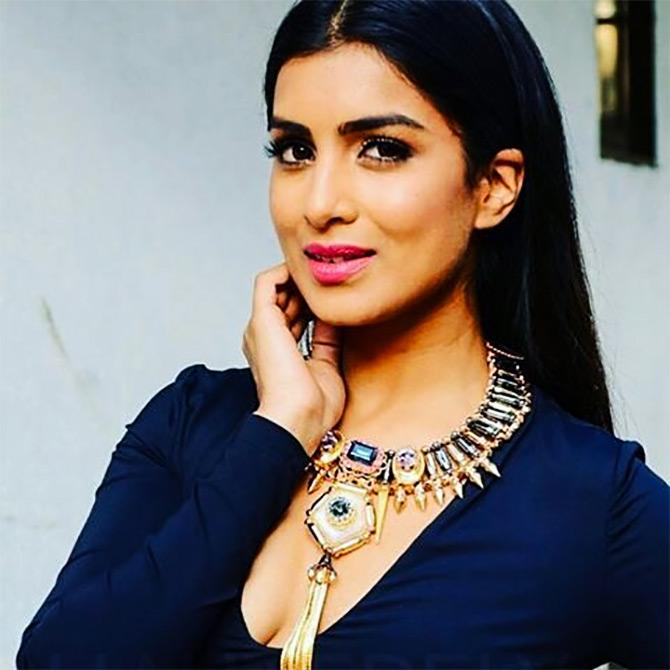 Photograph: Kind courtesy Pallavi Sharda/Instagram
How did you develop the interest in Bharata Natyam?
I love to dance. My mom says when I was young, I would dance every time they played music. The rhythm was always there.
When you grow up abroad, people place a lot of emphasis on learning about the culture. So I have been very connected to Indian art.
Women like Vyjayantimala, Sridevi and Madhuri Dixit were my idols and inspiration. I grew up wanting to be like them.
Despite the fact that I grew up in Australia, I just wanted to come to India and become an actress.