'I am a dreamer, so I always dreamt that Village Rockstars would go places.'
'But I never ever imagined this.'
'The way people are responding... they come to me, hug me, they call me, shower me with love and I feel wonderful.'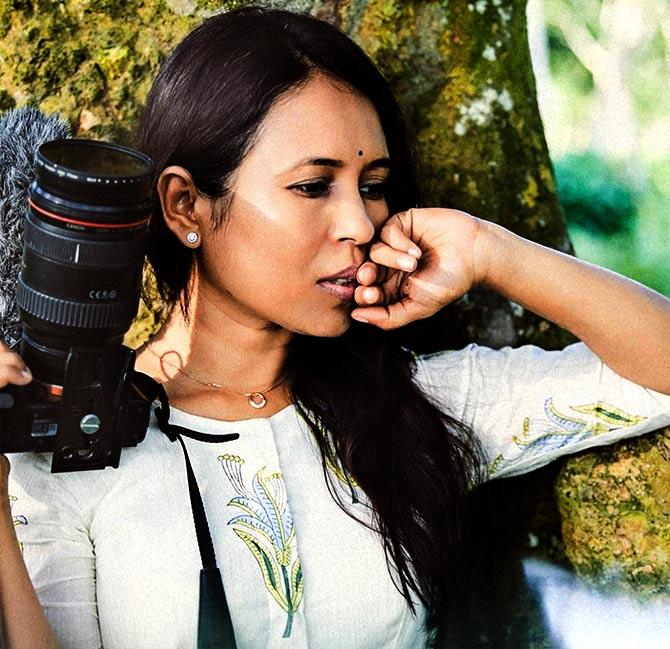 After Village Rockstars was chosen to represent India in the Best Foreign Language Film category at the Oscars, its director Rima Das's life has changed.
"I'm giving interviews most of the time," she says over the phone from Assam, where she lives. "I'm having a very hectic time, and not getting time to celebrate the moment."
Rima is overjoyed with the love pouring in from all around the world for her little film.
It took her four years to make Village Rockstars, all on her own, with some help from her cousin Mallika Das.
Set in an Assamese hamlet Kalardiya (where Das hails from), Village Rockstars tells the story of 10-year-old Dhunu and her group of friends. Dhunu has a dream: She wants to start a rock band. But first, she needs a guitar.
More than a film, it is like watching a slice of life.
"Every time I travel to a festival, people tell me they don't feel like they are watching a movie, they feel they are watching life. They come to me with their wet eyes, and it's so wonderful," Rima tells Ronjita Kulkarni/Rediff.com.
Do the kids in the film know what the Oscars are?
No. I could not explain it to them because of the timing.
I got very busy with phone calls, people coming to meet me.
But there was a news channel which asked them if they knew what the Oscars were.
They said that the Oscar is 'sabse bada award' and 'bade bade logon ko bhi milta nahin hai' and 'jisko eshwar ka kripa hota hai, usi ko milta hai...'
The film released (on September 28) and I am happy to share that all the theatres in Assam are houseful.
People are celebrating like how they would celebrate dandiya, puja...
Theatres are getting booked in bulk... and most of the audience is young, from college.
It's running houseful for four days. There are six shows per day, and all are houseful. It's a miracle!
Also, people are tweeting from Hyderabad, Bangalore, and saying that theatres are full there as well.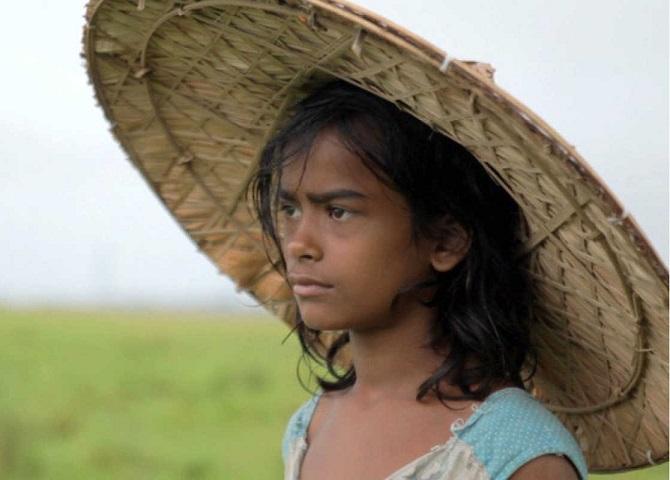 Lobbying for the Oscars needs a lot of funds. How will you raise the money?
The Assam government has announced Rs 1 crore.
Manish Mundra of Drishyam Films announced Rs 10 lakh.
We need to promote the film and we need money, and I don't have that much money.
But so many people and organisations are coming forward to help and contribute.
People from different parts of India and the world, like LA and London, are writing in and offering financial support.
It's a beautiful feeling that so many people want to help.
Do you plan to speak to Aamir Khan whose Lagaan was the last Indian film to make it to the final five at the Oscars?
I don't know Aamir Khan personally, but I know (his wife) Kiran Rao.
She has always been very supportive.
She is very nice and warm.
This will be my third year at MAMI, and that's where I meet her.
While making Village Rockstars, did you ever think it would reach such heights?
No, I did not.
I am a dreamer, so I always dreamt that it would go places.
But I never ever imagined this.
The way people are responding... they come to me, hug me, they call me, shower me with love and I feel wonderful.
They are connecting with me through Facebook, mailing me...they want to contribute and help to promote the film.
I didn't imagine all this.
I feel I have already got the Oscar.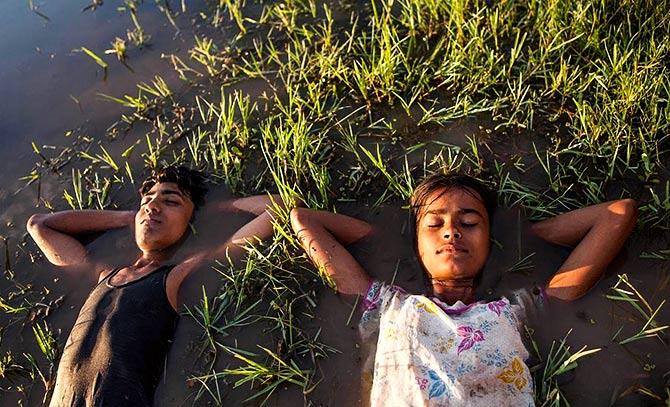 How did you direct those children in the film?
They are all children of daily wage earners. Only one boy's father has a job.
They knew we were making a movie, but they didn't know how films are made.
They are not trained actors, so they surrendered completely. That was the best part.
I didn't want to train them.
I remember when I was in Bombay, there were so many things that we had to do, so many workshops. It makes you very conscious.
You feel like you need to be perfect and look good.
I avoided all that.
I trained them very naturally.
We bonded on the sets.
Before turning director, you had come to Mumbai to become an actor.
Yes. I didn't even imagine that I would become a director someday.
When I started watching world cinema, Satyajit Ray's Pather Panchali, Majid Majidi's films, Martin Scorcese's films etc, I learnt the craft.
I came to Bombay in 2004, I think.
In 2011, I bought my own camera. That helped a lot.
I started making short films, documentaries -- I was directing and I acted in some as well.
I keep travelling to Assam because I work there. Bombay is my second home.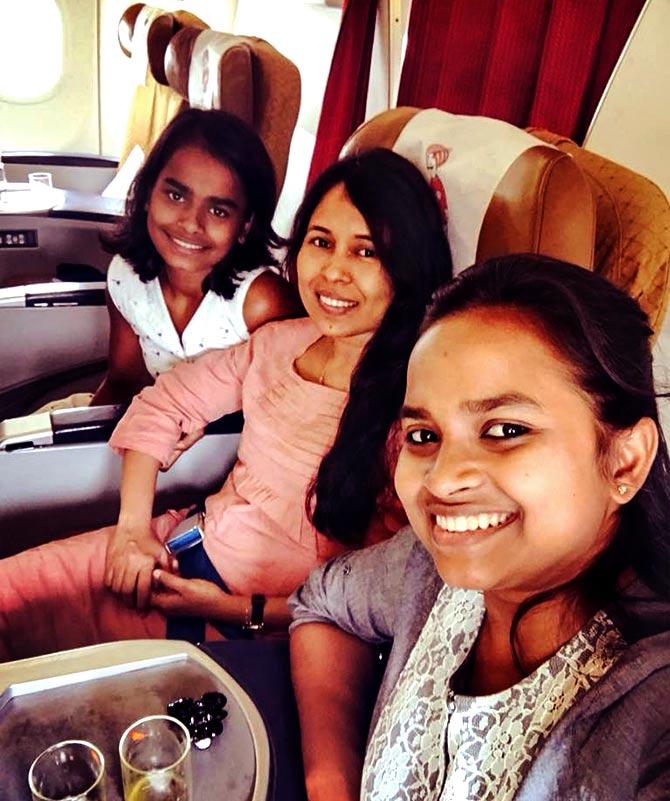 When your acting career didn't work out in Mumbai, you battled depression. How did you deal with it?
The entertainment industry is highly visible. People want to become something.
It is difficult, but also possible.
But you need to train yourself.
I have realised that it is very important to know yourself.
Most of the times, even for myself, the expectations are high. You want to be perfect and that isn't good eventually.
Most of the people aspiring (to become actors) come from other cities or villages become very confused.
They have to become actors and also take care of themselves. All this leads to depression.
What I realised is that you need to know more about yourself, do some research and then come here to work.
Making moves helped me out of my depression.
I also did meditation, yoga and went for counselling.
I watched movies. If I don't watch movies for a long time, I get restless.
Being with family (my two brothers, my brother's wife, their lovely kids and my cousins) also helped me.
These children (in Village Rockstars) also helped me a lot.
Being with them, my life changed.
They inspired you to make Village Rockstars.
I saw these children celebrating life.
I looked at my life, and their lives, and I felt they had much more happiness than I did.
I saw them performing with guitars in a function. The way they were celebrating, like rockstars.
I don't know where this passion comes from, but I love movies. I like the idea of creating your own world.
You made the film all on your own, with some help from your cousin Mallika Das. Was it difficult to write the film, direct, edit...everything?
It was very difficult, but possible.
My cousin Mallika stood by me and she got a National Award for Best Location Sound Recording.
(Mallika's sister Bhanita plays the lead in Village Rockstars and she won the National Award for Best Child Actor.)
You financed the film as well.
Over the years, I have done corporate movies to earn money.
Also, people did the film in very reasonable rates.
It's not that I had a fund of Rs 20 lakh or Rs 30 lakh, and I said, let's make a movie.
Whatever I have, I use.
My family has supported me a lot.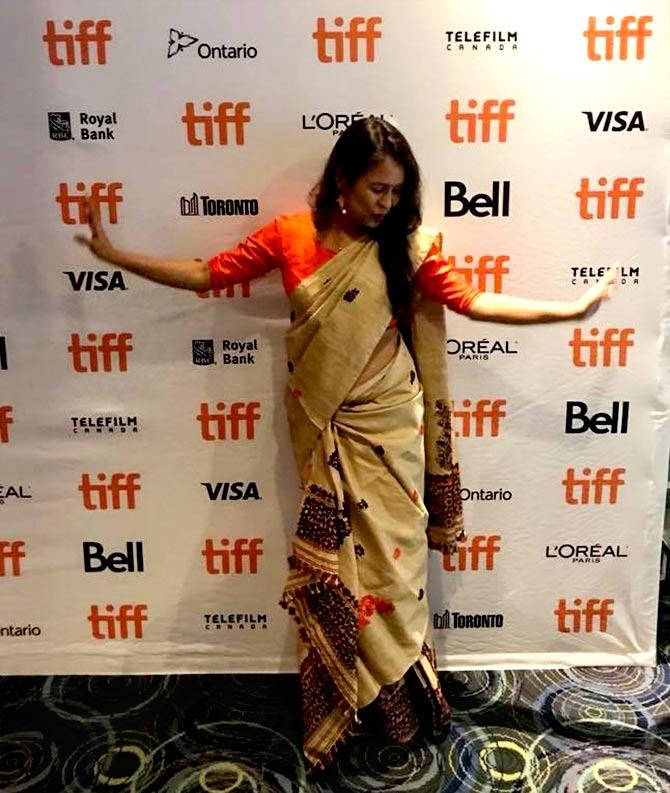 You took Village Rockstars to the Toronto International Film Festival last year.
It was great.
Every time I travel to a festival, people tell me that they don't feel like they are watching a movie, they feel they're watching life.
They come to me with their wet eyes, and it's so wonderful.
I was not sure about how India's response would be, but the film won the Best Film at MAMI (it also bagged a National Award for Best Film).
This year, you took Bulbul Can Sing to TIFF.
I was terrified because my friends were saying Village Rockstars did so well, people are writing so nicely about it, why are you in such a hurry?
What if it's not good, you'll get bad reviews and that won't be good for your career.
I finished the rough cut very quickly, and I was honestly surprised that it was selected.
I finished the post production in a month.
I was terrified of what people would say in Toronto.
But when I went there, it was houseful.
There was a survey, and this was among the must watch films.
People responded really well.
But it (Bulbul Can Sing) is very complicated. Village Rockstars is very simple.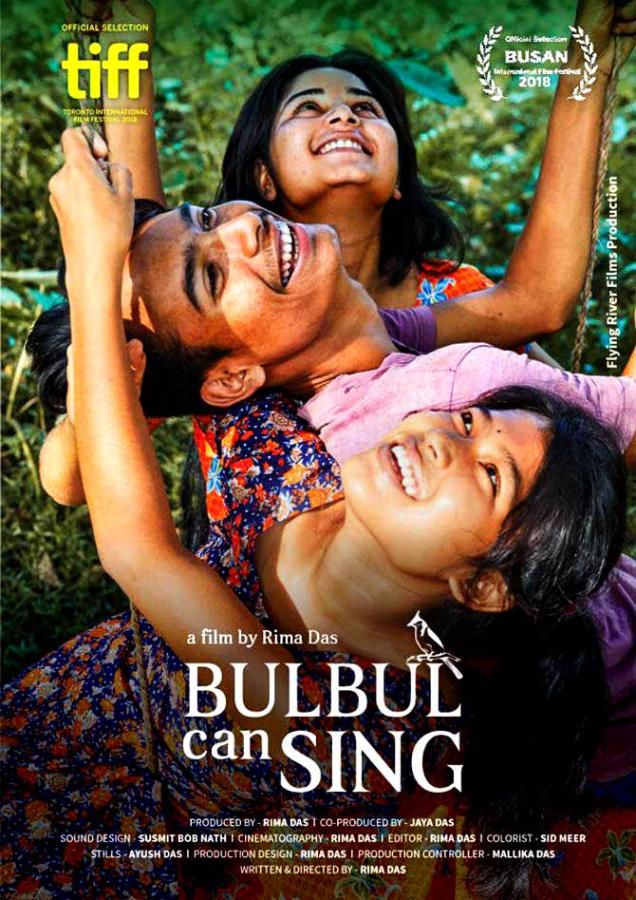 Village Rockstars took four years to make while you finished Bulbul Can Sing in five months. Was it simpler?
No, it was more difficult.
I had my own time and space with Village Rockstars.
Here, the characters were very difficult.
Also, the mood of teenagers is very different from my Village Rockstars team.
You never know with non-professional actors. They may just say they don't want to work, you never know. They might get demotivated.
Because they are teenagers, I didn't want to stretch it for long; I wanted to finish it as soon as possible.
I have been traveling for film festivals every month. I would keep coming to Bombay also. Sometimes, I would do a day or two of shooting and then come to Bombay. It was very hectic.
Would you like to work in Bollywood?
I'd love to!
But I will work in my own way.