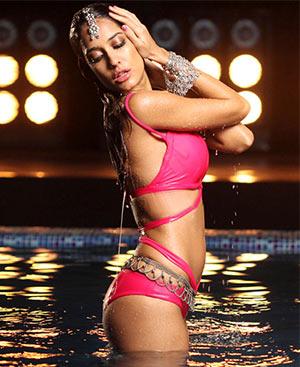 'Being called 'hot' was getting offensive after a point. I refused to play a hot girl and take the typical route in Queen,' Lisa Haydon tells Rajul Hegde.
Even though she is recuperating from dengue, Lisa Haydon is in high spirits.
The actress, who gave a wow performance in the Kangna Ranaut-starrer Queen, will be seen in this Friday's release, The Shaukeens. The film co-stars veteran actors like Anupam Kher, Annu Kapoor, Piyush Mishra as well as Akshay Kumar.
The new film, incidentally, is inspired by Basu Chatterjee's 1982 film, starring Ashok Kumar, Utpal Dutt, AK Hangal, Rati Agnihotri and Mithun.
Lisa tells Rajul Hegde what to expect from the new film.
People are seeing you differently after your Vijayalaxmi act in Queen.
Yes. People think models are ice queens but I was fortunate to get an opportunity in Queen and showcase my talent.
Queen not only got me attention but people praised my performance as well. I have to work harder to deconstruct the glamorous perception that people have of me.
I don't want to be called hot. It was getting offensive after a point.
I refused to play a hot girl and take the typical route in Queen. I sat with Vikas Bahl (director) and told him that I saw Vijaylakshmi exactly like Rani.
They are products of different environments, but still the two girls get along because their hearts are the same. The fact that people connected to me is such a positive sign.
You are playing a solo heroine for the first time in a film. Are you excited?
It's a bit overwhelming as an actor to have so many scenes in a movie. Also, I have got an opportunity to do something new.
I don't think Indian cinema has seen the sense of humour in Shaukeens before. Akshay Kumar has a great sense of humour and he makes fun of himself in film. Every actor has made a great effort to laugh at himself. I hope people enjoy that.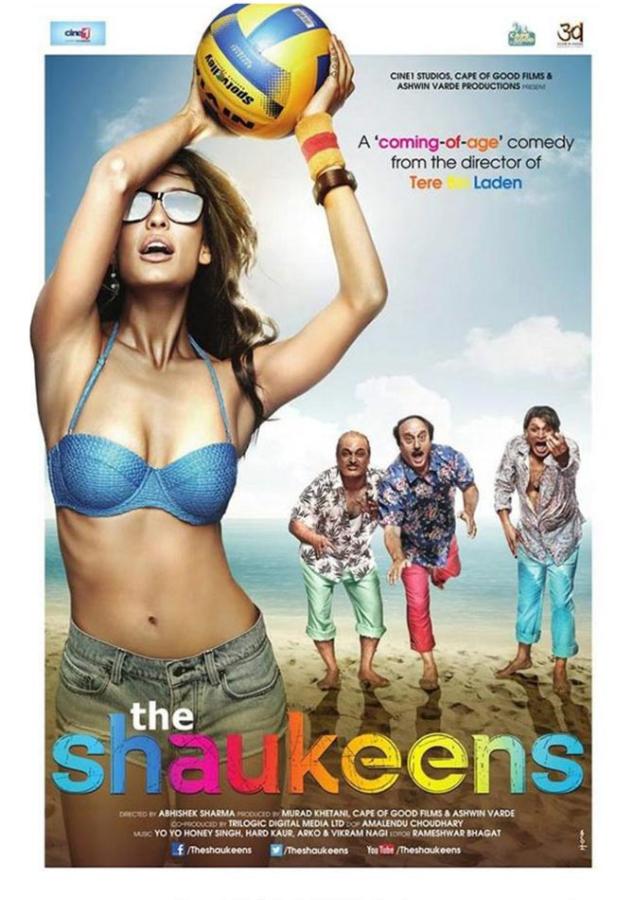 Image: The Shaukeens poster
Have you watched watch the original Shaukeen?
No. But my father has downloaded it for me. I will watch one of these days before my film releases.
The Shaukeens is not a remake but an adaption of the old movie. I don't think there is too much to draw from that character, as Rati Agnihotri played an elegant girl while I play a crazy fan of actor Akshay Kumar, who is a bit of a psycho (laughs).
Are you Akshay's fan in real life too?
I respect his body of work but if I behave like my character Ahana, I think he would be afraid of me! (laughs).
Akshay is one of the kindest producers I have worked with. He would ask for my opinions on things, something other producers don't do.
How was it working with actors like Annu Kapoor, Anupam Kher and Piyush Mishra?
I liked working with them, it has been the most comfortable cast I have ever worked with.
Everyone was so relaxed and professional.
When you are working with young actors, you have a fire in your belly and you want to prove a point. But with these actors, they have been acting for so long, it's a stress-free environment.
Piyushji keeps saying acting is something you do with your co-actor, not against your co-actor. After so many years, they realise the chemistry needs to click -- it's not just the lines but the vibes need to work. We spent a lot of time hanging out together and becoming friends.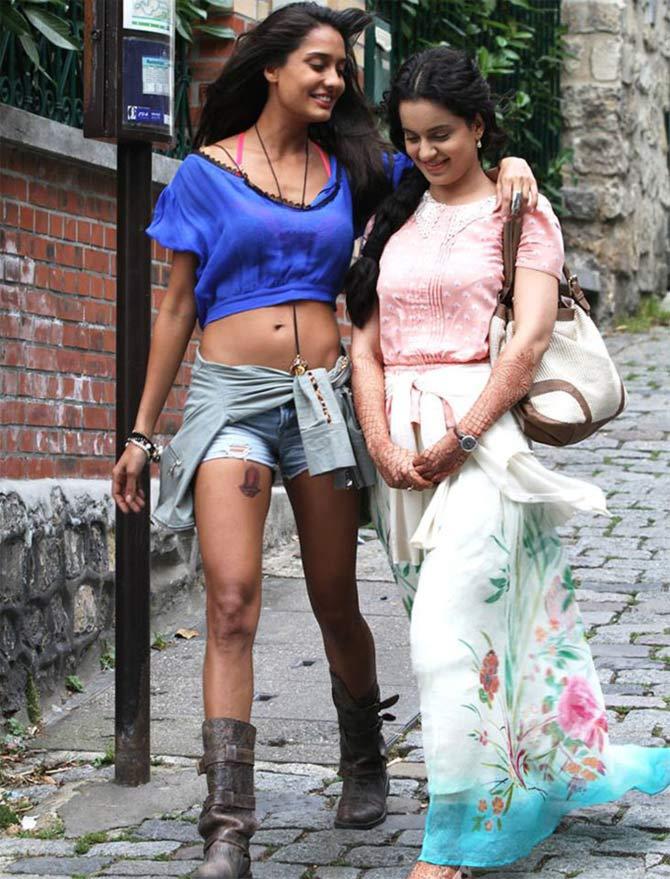 Image: Lisa Haydon and Kangna Ranaut in Queen
Shaukeens is about three older men, lusting after a much younger girl. In real life, has any older man ever made passes at you?
Not really, not in a sleazy way.
When older men make passes, they are charming and admire your beauty.
Do you think you get limited roles because of your unconventional looks and language issues?
I hope not.
I want to wait and see if that's the case, after a few more films.
If I get an opportunity to play a girl, who wears a lehenga, in a beautiful romantic story,I would take it up. But there are so many characters that I can play where the girl is not Indian.
Are you open to item numbers?
I don't like the term 'item.'
I wouldn't mind doing dance films -- it depends on what film it is and the song.
What next?
Well, others have to explore me! I want to go as far as I can.