'After those initial pictures (of a look test), they (the Phillauri team) felt I was too fair, so they wanted to tone down my colour. I was thinking that my mother feels her son should look fairer and here, they were giving me a dusky look.'
A candid chat with Diljit Dosanjh.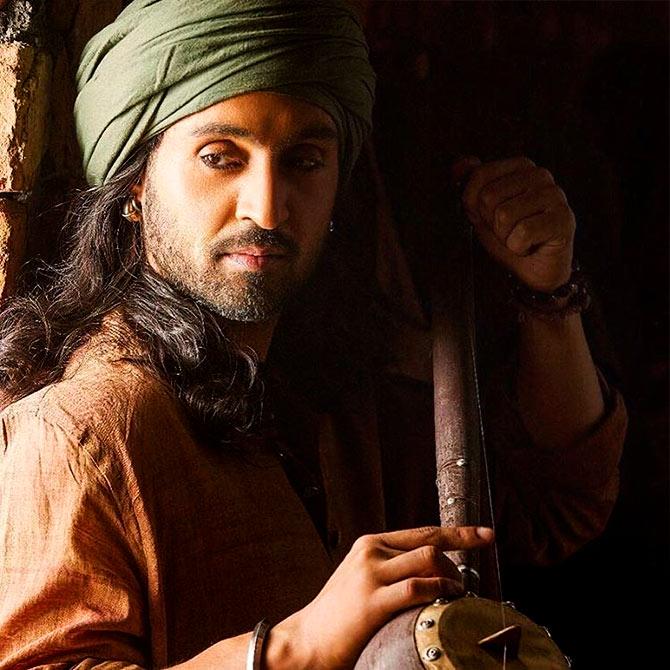 IMAGE: Diljit Dosanjh in Phillauri
Just a Bollywood film and a reality TV show later, Diljit Dosanjh has greatly increased his fan following.
The Punjabi actor will be seen in Anushka Sharma's new production Phillauri, in a look that has surprised even himself.
He tells Patcy N/ Rediff.com what to expect from him this time.
Phillauri is your second Hindi film after Udta Punjab. How has your career changed because of your films here?
I don't know where my career is headed but a few fans have been added. People, who had not heard Punjabi music, have started listening, so these are my new fans.
I am also doing television (the show Rising Star), so my exposure has increased, more people know me now.
I am constantly scared that I should not do or say anything that will hurt my fans.
A lot of producers and director are approaching me from the industry. I meet new people and I like it. I feel proud that most of them are Punjabi, and they have made a name for themselves.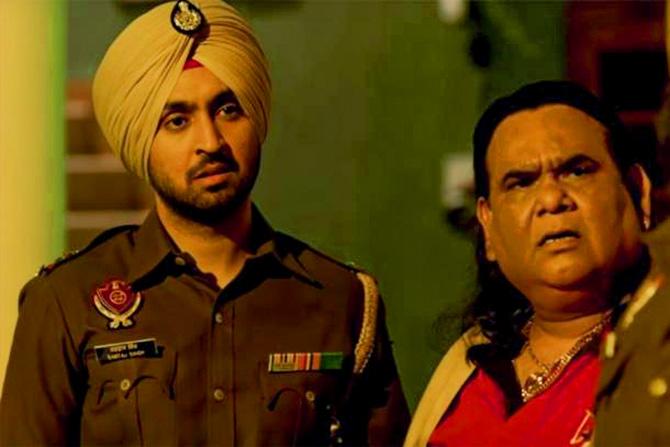 IMAGE: Diljit Dosanjh and Satish Kaushik in Udta Punjab
How many offers have you got since Udta Punjab?
I am getting a lot of offers but am looking at only a few. Even right now, I am reading a script.
If I can't put my heart and soul into a film, I don't take it up.
How did you get Phillauri?
I was in Mumbai last January for some work. Udta Punjab had not released yet.
Members of Anushka's production house Clean Slate, her brother Karnesh, writer Anvita Dutt and director Anshai Lal came to meet me. They narrated the story to me, and I liked it so much that I said yes immediately.
Watch the Phillauri trailer here.
You play a musician in the film, which you are in real life too. Did that make it easier for you?
The film is not on music; it's not even on the artiste. They will introduce and establish my character in one song. The whole film is a romantic story, and it has nothing to do with me being a singer in it.
I have never done an out-and-out romantic film ever, so this was new for me. In Punjab, I have done romantic comedy, not pure romance.
People have been appreciating your look in the film.
I haven't worked on the look at all. When I came on board, everything was planned. I think I was the last actor to sign on the film because when I joined, the location and story were locked. The songs were already recorded.
They just did a look test on me and told me what they wanted. When I saw my pictures, I couldn't believe I could look so different.
After those initial pictures, they felt I was too fair, so they wanted to tone down my colour. I was thinking that my mother feels her son should look fairer and here, they were giving me a dusky look. But I was game for it.
After I saw the first footage, I realised how right they were.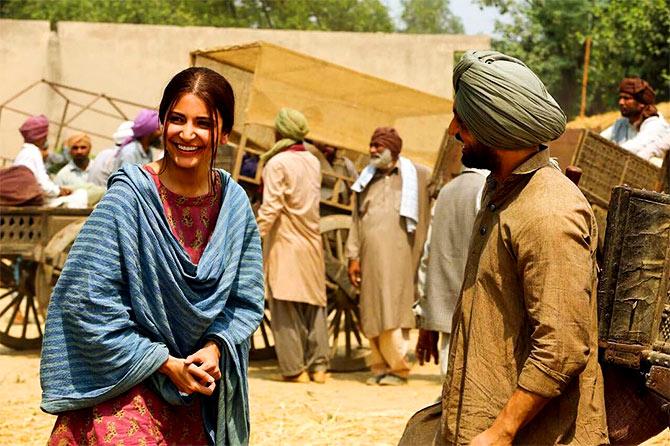 IMAGE: Anushka Sharma and Diljit Dosanjh on the sets of Phillauri. Photograph: Anushka Sharma/ Instagram
Tell us about working with Anushka Sharma.
It was an amazing experience. She is senior to me in Bollywood and is a superstar here. She has worked with so many superstars.
Everyone knows she is a great actress. I respect her because she is not from a filmi background and yet, has made a mark here. Not only is she acting in good films but she has also started her own production house. That is a big achievement for a woman.
I respect her brother Karnesh because he supports her.
Both your heroines in Bollywood have been Punjabis -- Kareena Kapoor in Udta Punjab and Anushka Sharma in Phillauri.
Anushka is not Punjabi; she's a Sharma from Uttar Pradesh. I had this confusion too. In fact, I became her fan because I thought she was Punjabi. She shot Rab Ne Bana Di Jodi in Punjab.
I still want to believe she is from Punjab!
What next?
I don't talk about films even after I sign them because between the signing and the shooting, anything can happen.
I am not superstitious, it's just that I don't like talking about a film that is not completed.
I can only talk about my Punjabi film that will release soon -- Super Singh. It's the first superhero Punjabi film. It is produced by Ekta Kapoor.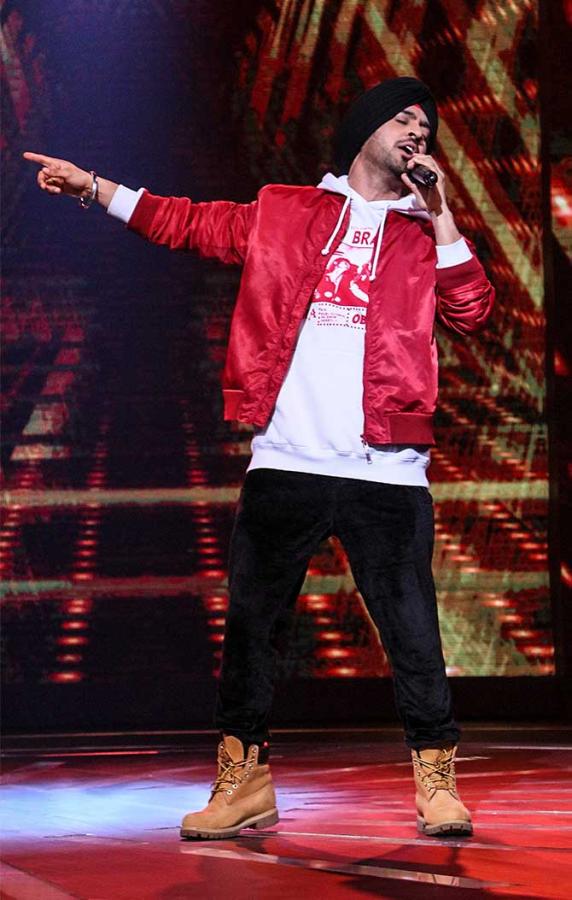 IMAGE: Diljit Dosanjh on Rising Star.
How do you balance time between your Punjabi and Hindi films, music and your tours?
I don't think I am that busy. There is lot of time in a year.
I do one film at a time.
I can't wake up early. I can't do too many films.
What are your plans for this year?
I come to Mumbai every weekend as I am shooting for Rising Star. The show will end in April.
I will go for a tour to Canada in May.
In June, my film Super Singh will release and I will start shooting for another Punjabi film.