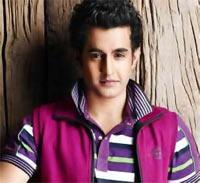 Actor Satyajeet Dubey, grandnephew of theatre guru Satyadev Dubey, who passed away on Sunday, shares several interesting anecdotes about his granduncle with Sonil Dedhia.

What a day he chose to leave! He passed away on December 25. He was truly a Santa Claus, who touched so many people's lives.

He achieved everything on his own and dedicated his entire life to theatre. He worked selflessly for the betterment of the craft.

He conducted free theatre workshops, from where the industry got actors like Amrish Puri, Amol Palekar, Naseeruddin Shah and many more. He was instrumental in shaping the careers of many actors.

To the world, he was Satyadev Dubey or Dubeyji, the theatre guru. For me, he was like a father and grandfather. I lost my father at an early age and somewhere I could see my father in him.

I had never met him properly before because he was not in touch with the family. When I came to Mumbai in 2007, he was starting his last production, Khuda Ke Liye Mat Dekhna.

He told me bluntly that he wouldn't help me and that I need to do things on my own. He did not entertain me at all.

I felt hurt, as I was just 17. But this was his magic: he would hurt a person's ego and make them do things on their own. Also, I feel he wanted to be away from me because he didn't want his shadow to overshadow my identity.
When I started doing things on my own, and when I got film offers, I heard from people around him that he asked them about my work. But he never admitted that he was concerned about me. He had a lot of warmth towards me but he never showed it.
We would often sit at Prithvi Café in Juhu but we hardly spoke to each other. Still, I felt a strange connection with him. He would ask me about my work and advise me to work hard.
I remember he once told me, 'You will fall and you will fail, but that is the key to success.'
He never accepted the fact that family means a lot to him because he always gave his warmth and affection to theatre and theatre people.
He was 75 but he was continuously working. Just before he was admitted to hospital, he was taking workshops; it takes immense amount of commitment to do theatre for so many years.
The last time I met him was just the day before he slipped into a coma in September. He asked me about my work and whether I had signed any new films.
I could see a sense of pride in him because he knew that he hadn't helped me but I was able to prove myself.