'Amitabh Bachchan is a great co-actor to work with. He is so involved and prepares himself all the time. Even at this age, it is almost like his debut film. That's how much he works.'
'Sometimes I would feel like: 'Should I just go back to my van and pretend like I am working on something?''
Kirti Kulhari discusses her famous co-star and PINK.
~ Read the Pink review right here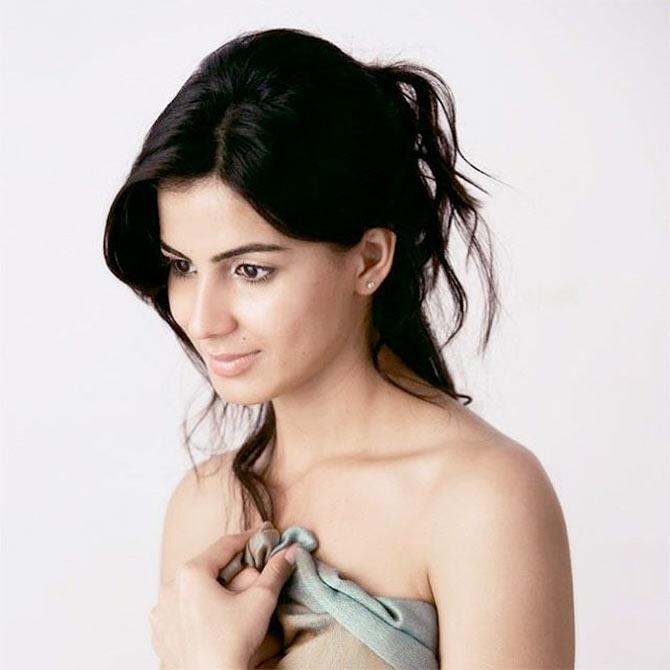 IMAGE: Kirti Kulhari/Instagram
"Hi, I am Kirti," Kirti Kulhari introduces herself, adding, "I am seen once in three years, so I am not sure who remembers me and who doesn't!"
The actress made her debut with Khichidi: The Movie (2010) and went on to star in Shaitan, the next year. Now, Kirti will make her presence felt in PINK.
Kirti, who has dabbled in theatre, calls PINK her best work so far.
She chats with Jahnavi Patel/ Rediff.com, and tells her more about herself and the movie.
What was your reaction when you first heard the script?
I heard the script in one line, and I said I was on.
I was looking forward to doing a film with Shoojit Sircar. I didn't know about sir's (Amitabh Bachchan) presence in the film at that time.
Then I was told he (Bachchan) would also be a part of it, so I was like, 'Woah, this is big.'
IMAGE: Taapsee Pannu, Amitabh Bachchan and Kirti Kulhari on the sets of PINK. Photograph: Kirti Kulhari/Instagram
How was it working with Amitabh Bachchan?
He is a great co-actor to work with. He is so involved and prepares himself all the time.
Even at this age, it is almost like his debut film. That's how much he works.
Sometimes I would feel like: 'Should I just go back to my van and pretend like I am working on something?'
Kirti Kulhari in a candid chat with co-stars Taapsee Pannu and Andrea Tariang. Video: Afsar Dayatar
To carry off a role in a film like PINK, you have to be in the right frame of mind. How did you prepare yourself for the role?
Yes, that's true. For an actor, it's not like you have to go crazy to do an intense role.
To prepare, we had workshops and I really believe in that. It is scary for me to do a film by directly showing up on the sets, without any preparation.
In theatre, you rehearse for months and then perform. That way, you're totally in-sync with your character, the other characters and the story.
That's what happened in PINK. We have some intense, emotional and beautiful scenes that were acted out in a magical way.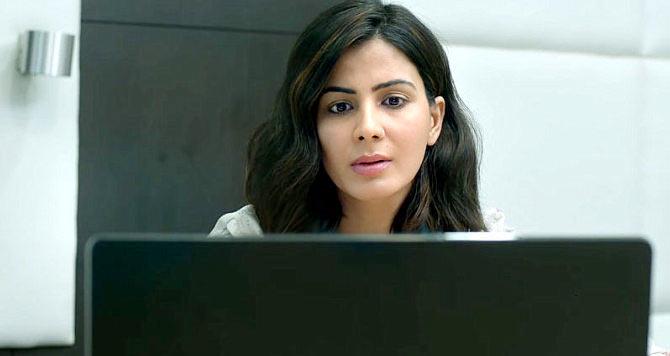 IMAGE: Kirti Kulhari in PINK
You made your debut with the comedy Khichdi, and followed it up with serious films.
It's nothing like that. I would love to do a comedy as well but then I should be offered that.
I don't want to stupid, foolish comedy.
Khichdi was different in that way and it was my first film. I enjoyed doing it. I would do it again if I got a chance.
The kind of roles I have chosen, people feel 'Ye ladki toh badi serious ho gayi hai' (This girl has become very serious).
But I am open to other work as well.

Actors are choosing web series these days. Are you open to that?
Yes, I have got offers for web series and if everything goes well, I'll be doing one.
I am more open to web series than television. I can't do TV; I think I'll die as an actor first and then as a person.
I am open to hosting reality shows or something like 24. I haven't seen it yet but in terms of the concept, I can do that.
I am more open to web series because they are uncensored, so people are going bizarre with the concepts they choose. People, who couldn't experiment before, suddenly have got freedom of expression.
Right now, the freedom of expression is all abuse and sex. Once that settles down, we will find a few players who will find their space and will able to give it the importance that a web series deserves.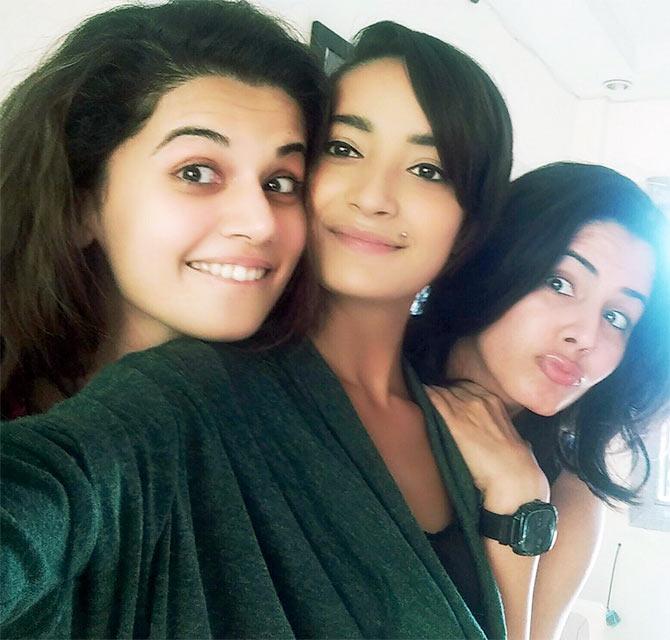 IMAGE: Kirti with her PINK co-stars Taapse and Andrea Tariang. Photograph: Kirti Kulhari/Instagram
Do you think we have been judgmental and aggressive when it comes to women and how they should conduct themselves?
Yes. I am sure there are some countries are worse than us but that doesn't mean we're any good.
It's good that some changes are happening but we still have a long way to go.
It's not about women empowerment, equality and feminism. Actually, if you see it's not about a woman. Even if it was a man, he would ask for similar things.
Yes, women have been suppressed as a gender. Even in a normal household, a girl will be told how not to dress up, how not to come late in the night.
But the main issue is something else: how are you stopping the growth of something as a society, family and parent?
We are talking about women but it could be a man as well. Parents are a lot to blame. They pass on things, which isn't their fault as well, that they have learnt. Like, my parents made their own set of mistakes while raising me as a girl because they didn't know any better.
Today, I am able to see what was right and what wasn't. Will I pass these on to my kids? No.
When everyone starts changing, things will change.