The latest Hollywood updates.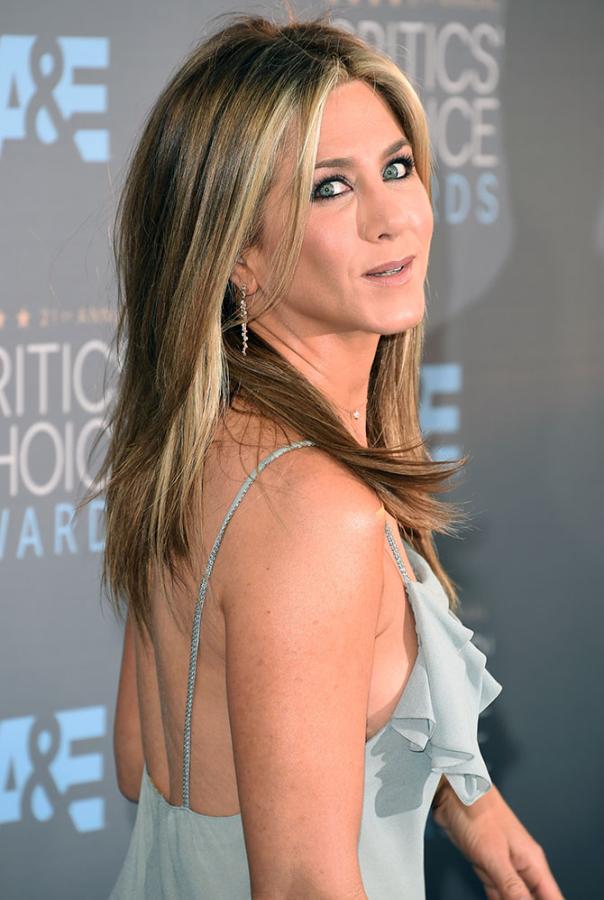 IMAGE: Jason Merritt/Getty Images
Jennifer Aniston has slammed the false pregnancy rumors in a blog that she has written for Huffington Post.
Aniston has vented out her frustration at being constantly hounded and stalked by paparazzi, who bother her endlessly, in her blog which is title For The Record.
"For the record, I am not pregnant. What I am is fed up. I'm fed up with the sport-like scrutiny and body shaming that occurs daily under the guise of 'journalism' and 'celebrity news'," the actress wrote.
Speculation recently flared up in June that Aniston was pregnant after paparazzi pictures surfaced from her vacation in the Bahamas with husband Justin Theroux.
The Friends star asserted that women "are complete with or without a mate, with or without a child. We get to decide for ourselves what is beautiful when it comes to our bodies."
She further wrote,"This past month in particular has illuminated for me how much we define a woman's value based on her marital and maternal status. The sheer amount of resources being spent right now by press trying to simply uncover whether or not I am pregnant (for the bajillionth time... but who's counting) points to the perpetuation of this notion that women are somehow incomplete, unsuccessful, or unhappy if they're not married with children."
Aniston also addressed the issue of body shaming saying the conventional idea of beauty needs to be changed.
The 47-year-old wrote,"The way I am portrayed by the media is simply a reflection of how we see and portray women in general, measured against some warped standard of beauty."
"Sometimes cultural standards just need a different perspective so we can see them for what they really are — a collective acceptance ... A subconscious agreement."
***
Selena Gomez tops Bieber for most-liked Instagram photo ever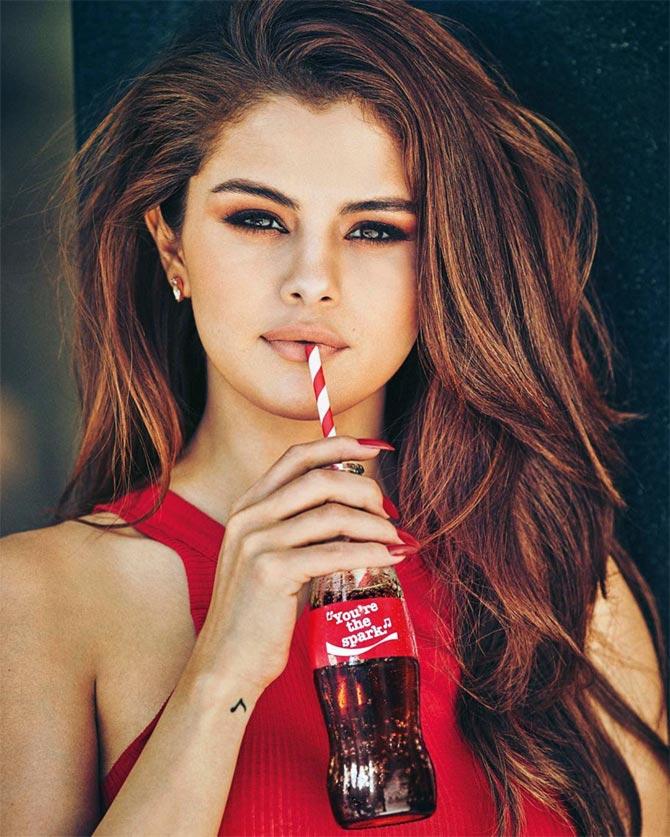 IMAGE: Selena Gomez/Instagram
Selena Gomez now holds the title for most-liked photo on Instagram, dethroning the previous most-liked image shared by her ex Justin Bieber.
The photo, posted just two weeks ago, features Gomez wearing a red tank top with smokey-eyed make-up while sipping coke from a striped straw.
"When your lyrics are on the bottle," she captioned it, referring to the lyrics from her song Me & the Rhythm which were displayed on the bottle.
The now most-liked photo surpasses the previous most-liked picture by about 400,000 likes.
Gomez is also the most followed person on Instagram with over 89 million followers.
She is currently in the middle of her Revival tour, with her next performance scheduled for July 23 in Jakarta, Indonesia.