'What happens at a time like this is that you always look up to someone for inspiration and strength.'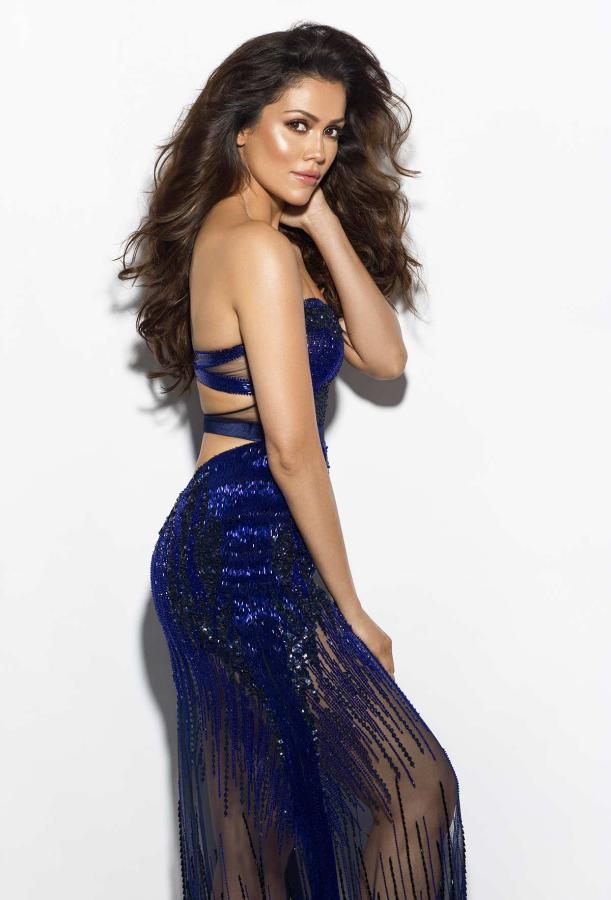 Waluscha De Sousa, who made her debut in the Shah Rukh Khan starrer Fan in 2016, makes her debut on OTT with Apoorva Lakhia's Crackdown.
She has been doing a lot of action, something that, as she tells Patcy N/Rediff.com, "is in her bones".
Crackdown is your debut on the OTT platform. How did you get it?
I went through casting director Mukesh Chabbra.
I heard that there was this script with a great role, that it was an action thriller.
It excited me immediately.
I met Apoorva Lakhia, and he narrated the character to me.
It was definitely something I wanted to do because I wanted to explore the action genre.
I hope everybody watches it because a lot of hard work has been put into it. There are some great actors and a director, who is known to do action movies and he's great in this genre.
How difficult is it to do action roles?
Action is in my bones.
I have always wanted to do action, and it's not easy.
We trained for about two months. During this time, I had a ligament tear in my ankle because I was trying to do a kick and I landed very badly.
But through all the aches and pains and ligament tears, I know that that is something thrilling and exciting for me.
I think nothing is easy, whether you are behind a desk or in front of a camera. You have to put in a lot of hard work. Nothing comes easy in life.
So if it's something you're passionate about, if it's something that you love doing, then that love supersedes everything else.
There is an ensemble cast: Shriya Pilgaonkar, Saqib Saleem, Rajesh Tailang and Ankur Bhatia. What was the atmosphere like on the set?
It was a lot of fun.
The mood was always light and a lot of fun.
Apoorva is a taskmaster but he also cracks a lot of jokes.
We were always in splits, always laughing.
Everyone was pulling each other's leg all the time.
It was a great atmosphere.
We had so many table reads and every actor was so prepared with their lines, knowing exactly how they wanted to deliver.
I liked Apoorva's approach to work because it has been a new experience for me.
We would finish and get into the next scene, there was no time to sit down and chat.
Once the cameras was rolling, everybody was in the moment.
You don't have time to get lazy or lethargic. You have to be there in that moment and deliver.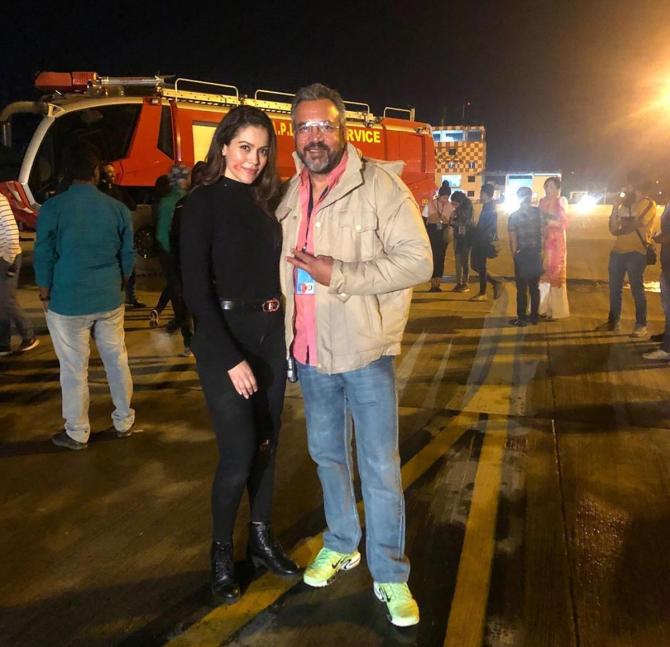 Apoorva is very good at crime thrillers. What was it like working with him?
Apoorva is very encouraging as a director. He is available at any time and at any point, when you need to ask him questions.
He doesn't tire at all even if you ask him 100 questions. He will never shun you.
He will discuss the character five times over and over for you.
He expects his actors to be on set on time and well prepared, which we were.
When you finish your shot, he will always tell you how well you have done.
Is it difficult to shoot for a Web series, since it takes more time?
Yes, you do end up shooting for a longer period of time.
But if you are passionate about doing what you do, and give it a 200 per cent, you have to understand that work is work and be grateful for the fact that you have it.
All other things become irrelevant.
And each of them come with their own pros and cons.
For example, if I am shooting for a Nach Baliye, you are shooting from 10 in the morning till three the next morning. So those are very long hours of shoot.
So each of them have their own pros and cons, but at the end of it all, it's work and there has to be gratitude towards that.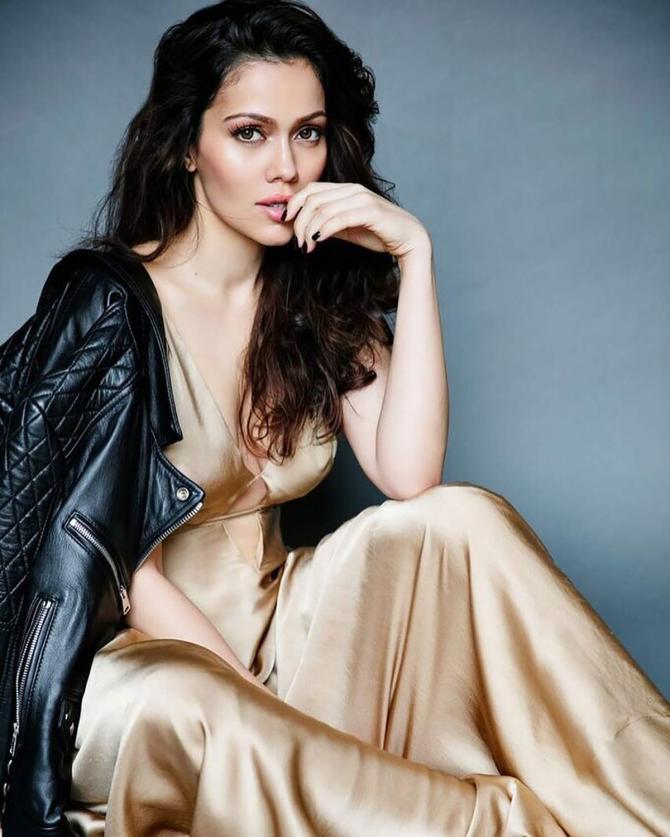 How did you keep yourself busy during the lockdown? In an interview, you had said Salman Khan has been motivating about growing vegetables.
I think this was and still is a mental test for all of us.
All our lives got affected by coronavirus, whether it is work wise...
Our economy is crashing.
People have their lost jobs, businesses have shut down.
All of us are trying to do the best we can and stay afloat.
We were there (at Salman's Panvel farmhouse) for the weekend with our families and then the lockdown was announced.
We didn't have a choice, but to stay put.
It was a very trying time.
What happens at a time like this is that you always look up to someone for inspiration and strength.
We were fortunate that this was an open space and we tried to do the best that we could.
Salman helped the daily wage workers, and provided sacks of food to the nearby villages.
So it was very inspiring to see that through tough times, you can still be the motivating factor for so many people.
You were involved in the production of Salman's music video Tere Bina.
We were shooting Tere Bina during the lockdown. There were no professional cameras.
My job was making sure the set looked aesthetic, the lighting was perfect and everything looked good.
I learned through that, so it was fun.
You also did a promotional interview of Salman Khan and Jacqueline for Tere Bina.
They shot a beautiful video and, of course, we wanted to talk about it.
It was a great opportunity for me to interview them and strategically put it out, so it would be sort of a promotion for them.
Jacqueline is such a fun girl and she's so lively. She's like a bubble of joy at all time.
It was great having her around because she would bring positivity and a sense of lightness in the times that we were going through.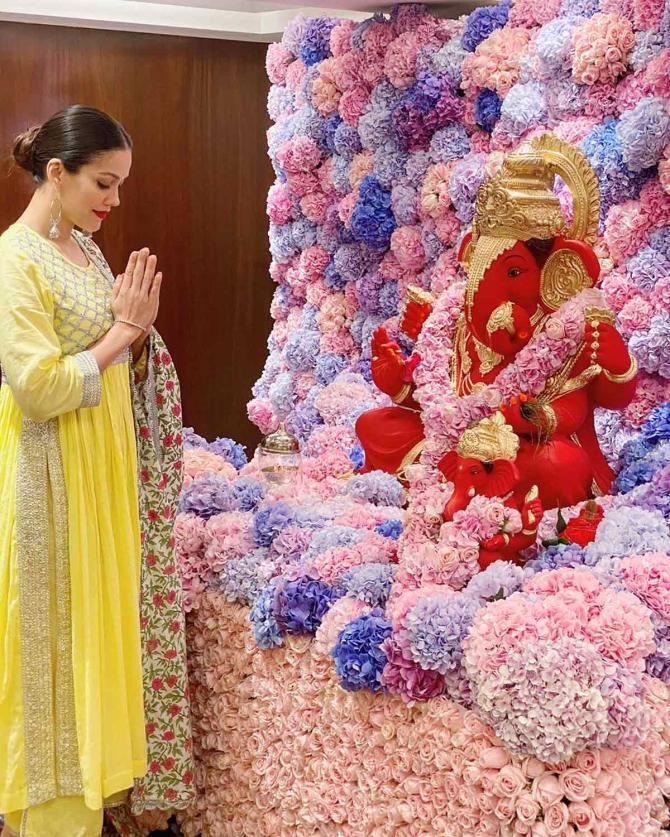 You have been attending Salman's Ganpati celebrations for so many years now. How different were the celebrations this year?
It was a very humble Ganpati celebration this year.
We had to keep all safety measures in place. It was a very close set of people.
You must have seen, over the years, that Arpita has a huge celebration where she goes all out with drums and dhols, but we had to scrap all that.
But it remains a beautiful festival.
You have worked with Shah Rukh in Fan, and are friends with Salman Khan. How different are they?
Both are very hard working.
I would not want to say they are different from each other because both have been in the industry and at the top of their game for about 30 years.
It's very inspirational to see their hard work, resilience and persistence paying off.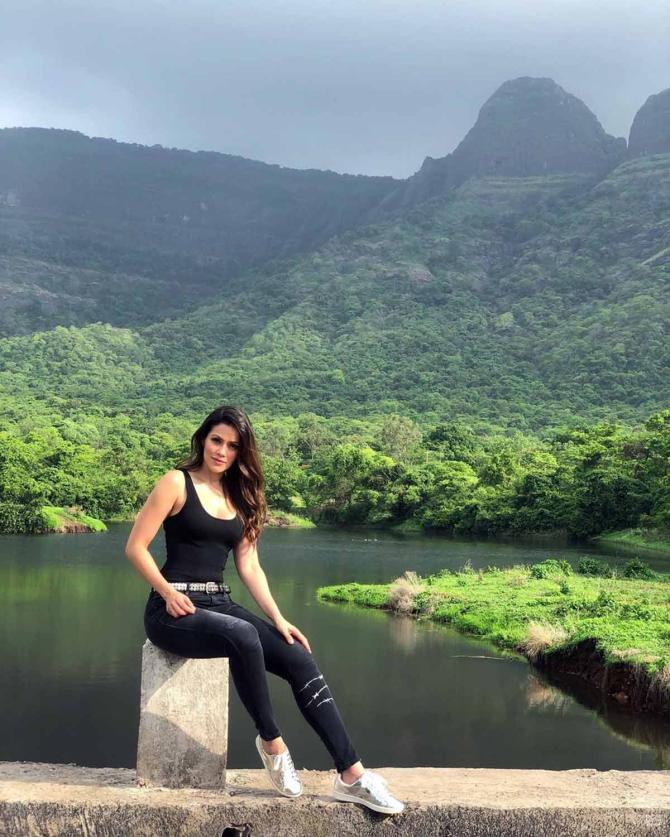 What are your hobbies?
I definitely love hiking and trekking.
I love spending time in nature.
I am from Goa, so greenery brings a sense of home.
When I was in Goa, I did a lot of trekking and hiking. That's my happy space.
How do you get time to trek in your busy schedule?
Busy or not, you have to find time to do things that make you happy, besides work.
My sister lives in Amsterdam, my mum lives in Berlin and the rest of my family is in Goa. That means I have to travel.
Whenever I have time, I make time for my family.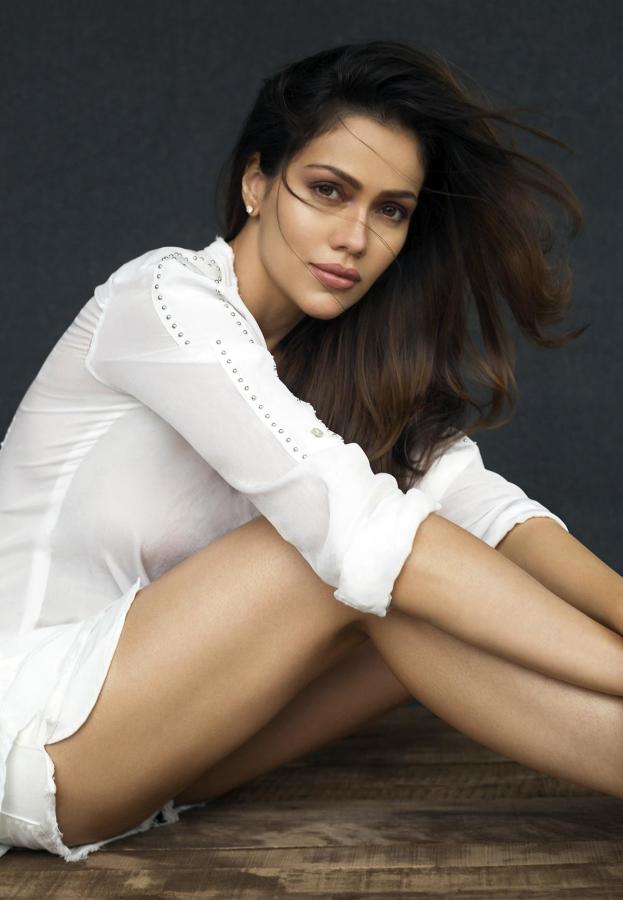 From Goa to Mumbai, modeling to films and now Web series, how has your journey been? How much did you have to struggle?
The struggle is real and the struggle continues.
I think for everyone, the journey is beautiful but not easy.
I was discovered by Wendell Rodricks in Goa.
I was still in school then.
Being a fellow Goan, he held my hand and got me into the modeling circuit.
Because of him, I came to Bombay.
I was discovered by a lot of designers and choreographers, so that started my work.
I never planned it but I knew acting was my passion.
Modeling will always have a special place in my heart because that's where my journey started.
Hosting (shows) came my way and I grabbed that because we have huge responsibilities in life.
Fan released in 2016, and you did an item number in Lucifer in 2019. From 2016 to 2020, no films were offered to you?
Of course, work was offered, but I guess everything is about timing.
I have never planned my life out. I just take it as it comes.
I hosted Nach Baliye.
I don't want to be pressured into thinking that it's been two years or three years, and then just do something where your heart is not.