Of course, you remember Ganesh Gaitonde and Sartaj Singh from Sacred Games.
Well, the gangster and the cop are back with their fresh-from-the-oven looks for the second installment of the Netflix series.
Netflix India shared what the characters will look like in the much-awaited second season.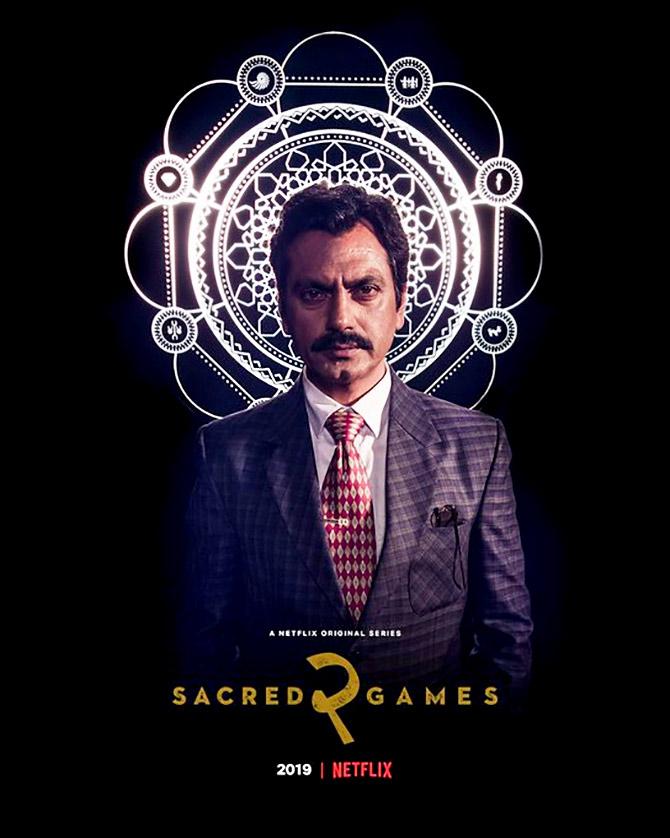 'Pichli baar kya bola tha Ganesh bhai ko? Aukaaat,' reads the caption for Ganesh Gaitonde's image.
The poster shows Nawazuddin Siddiqui (who plays gangster Gaitonde) decked up in a suit, much unlike his character from the first season. It hints at the actor's rise in the second season as the show follows his story before he died at the start of the first season.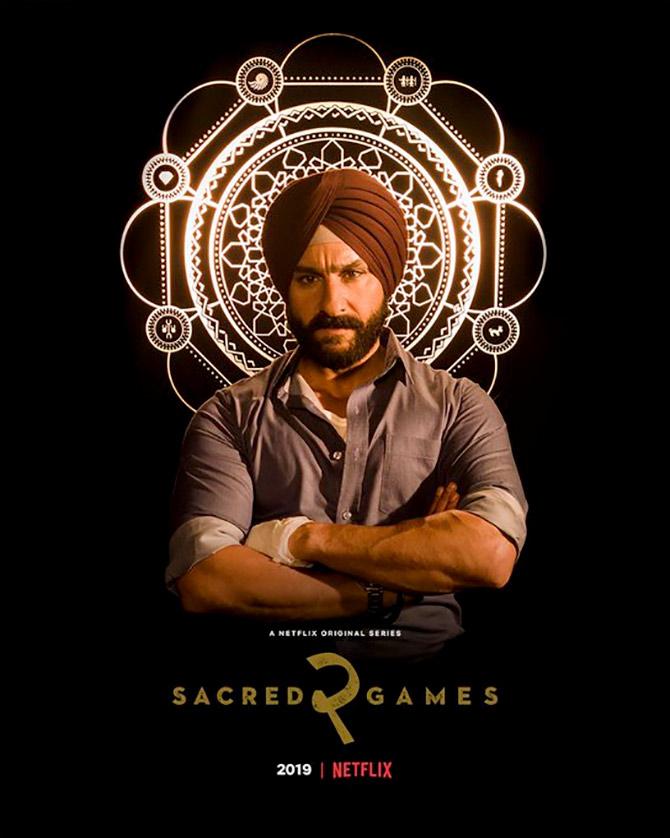 Saif Ali Khan as Inspector Sartaj Singh looks every bit the cop he played in the first season, his hand bandaged just like he was seen in the last episode.
'Agar Sartaj ko system badalna hai, toh khel toh khelna hi padega,' reads the caption for his look.
Netflix earlier released a promo for the second season, where viewers were re-introduced to Sartaj Singh, Ganesh Gaitonde and the mysterious Trivedi (Pankaj Tripathi). New additions to the show, Ranvir Shorey (Shahid Khan) and Kalki Koechlin (Batya Abelman), were also introduced in the promo.
Pankaj Tripathi, who plays an enigmatic godman in the first season, is expected to have a more prominent role in the second season.
The series is based on Vikram Chandra's 2006 novel of the same name.
The plot, in the first season, revolved around the lives of Mumbai cop Sartaj Singh and crime lord Ganesh Gaitonde. The show progressed as the lives of the two characters collided.
Singh was shown on a timed mission to uncover a terror attack on Mumbai for which he had been given 25 days to solve the mystery.
While Anurag Kashyap directed the Gaitonde segments in the first season, Vikramaditya Motwane directed the Sartaj sections.
Season 2 will have Kashyap do an encore while Neeraj Ghaywan will direct the Sartaj segments. Motwane will be the showrunner while Varun Grover will head the writers's team for the show's second season.