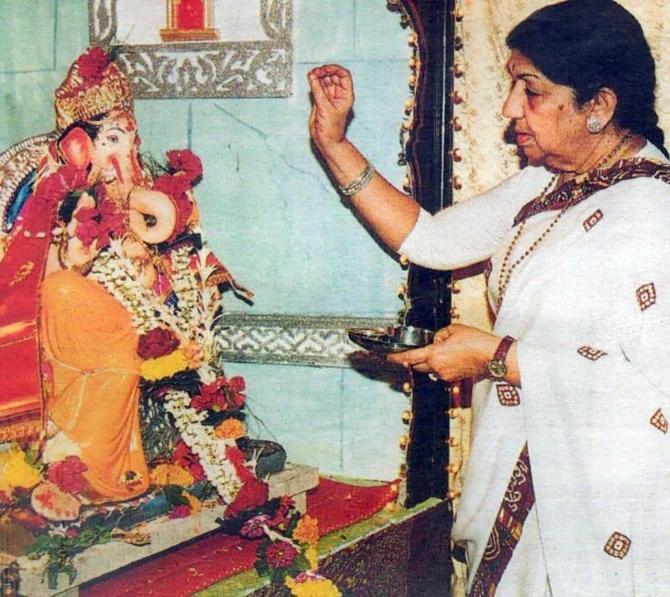 Lata Mangeshkar is safe from the coronavirus.
There was panic among her fans and well-wishers recently when her residential complex in Mumbai was sealed by the BMC after some residents tested positive for COVID-19.
When Subhash K Jha contacted her, she sounded healthy and happy.
"By the grace of God, I am in good health. Please let my well-wishers know I am fine and that there is nothing to worry about," she says.
"Yes, there have been cases of the virus in our building. But no casualties, thankfully. I think the number of coronavirus casualties has gone down considerably, and that's the one good thing that has happened since the virus hit the world."
The Nightingale says she has been quarantined since her hospitalisation in November 2019.
"After a month-and-a-half in hospital, my immunity system is very low. My doctors have advised me to avoid all outside contact, so I have been quarantined at home with my sister Usha, my brother Hridaynath, his wife Bharathi and their children."
"I spend my time doing riyaaz, interacting with the family and watching my favourite serials CID and Adaalat."