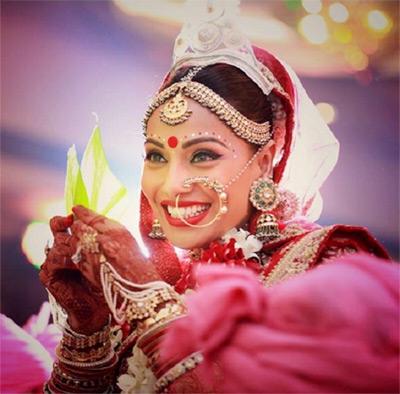 It's hard to tell where exactly a Bollywood heroine hails from. Actresses, and even actors, look like they belong to whichever community their movie character hails from.
But when they get married, they always go back to their roots, like Bipasha Basu did; the actress opted for a Bengali ceremony.
We take a look at filmi weddings over the years.

IMAGE: Aishwarya Rai and Abhishek Bachchan. Photograph: Rediff Archives
Aishwarya Rai and Abhishek Bachchan got married on April 20, 2007, in a very private ceremony, even as the media waited outside anxiously for pictures.
Their wedding took place as per Tulu and Bengali traditions.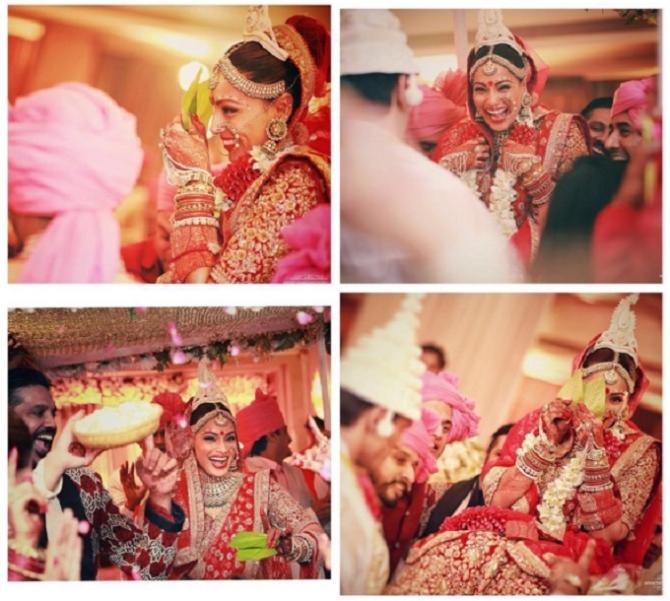 IMAGES: Bipasha Basu. Photographs: Bipasha Basu/Instagram
Bipasha Basu and Karan Singh Grover opted for a traditional Bengali wedding on April 30, 2016. Every little detail was supervised by the eagle-eyed bride.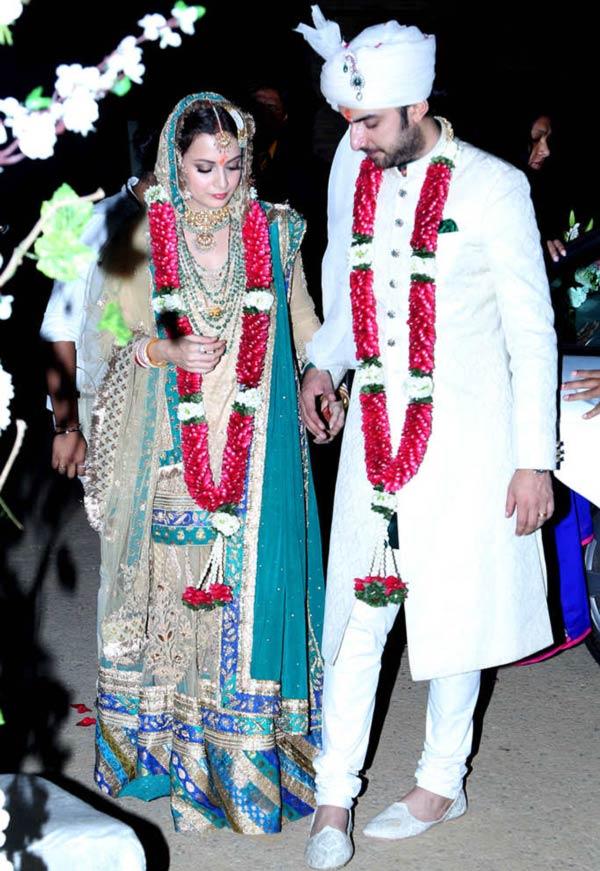 IMAGE: Dia Mirza and Sahil Sangha. Photograph: Rediff Archives
Dia Mirza, whose father is German and mother Bengali, opted for an intimate Arya Samaj wedding when she married her long time beau, Sahil Sangha, on October 18, 2014.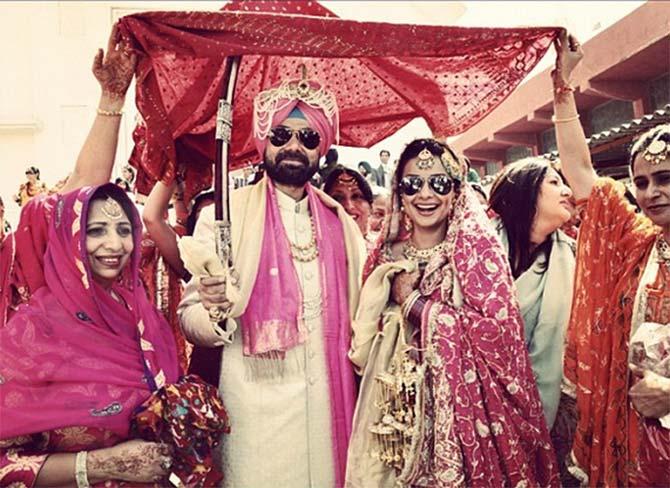 IMAGE: Rishi Attari and Gul Panag. Photograph: Gul Panag/Instagram
Gul Panag and her boyfriend Rishi Attari opted for a traditional Punjabi Sikh wedding at a gurdwara in Chandigarh on March 13, 2011.
Their guests arrived on motorbikes!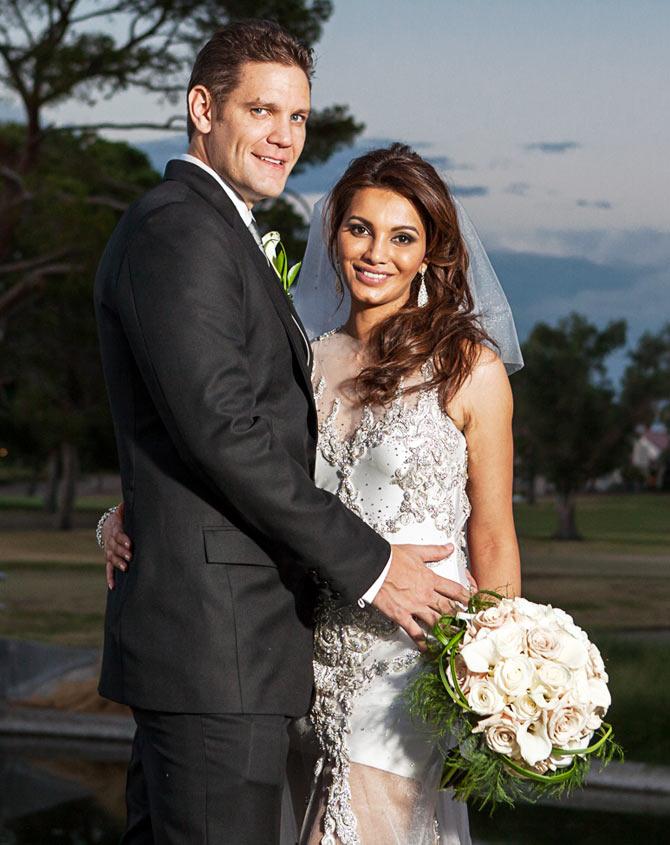 IMAGE: Collin Dick and Diana Hayden. Photograph: Rediff Archives
Former Miss World Diana Hayden got married to her boyfriend Collin Dick in Las Vegas on September 13, 2013.
The duo had a white wedding and the celebrations took place over three days.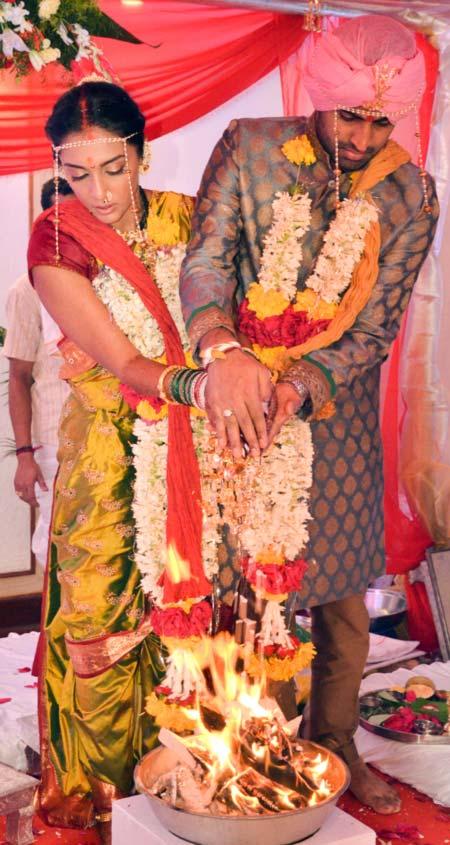 IMAGE: Shveta Salve and Harmeet Sethi. Photograph: Nitesh Square Photography

Television actress Shveta Salve got married to Harmeet Sethi in Goa on April 24, 2012.
The couple, who had been dating for a long time, had a traditional Maharashtrian wedding followed by a Punjabi one.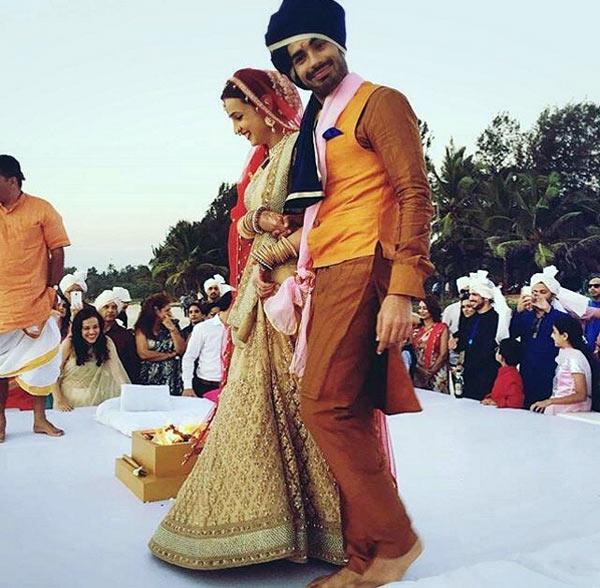 IMAGE: Sanaya Irani and Mohit Shegal. Photograph: Sanaya Irani/Instagram
Telly couple Sanaya Irani and Mohit Shegal got married on January 25 this year.
Their big fat Punjabi wedding took place on a beach in Goa.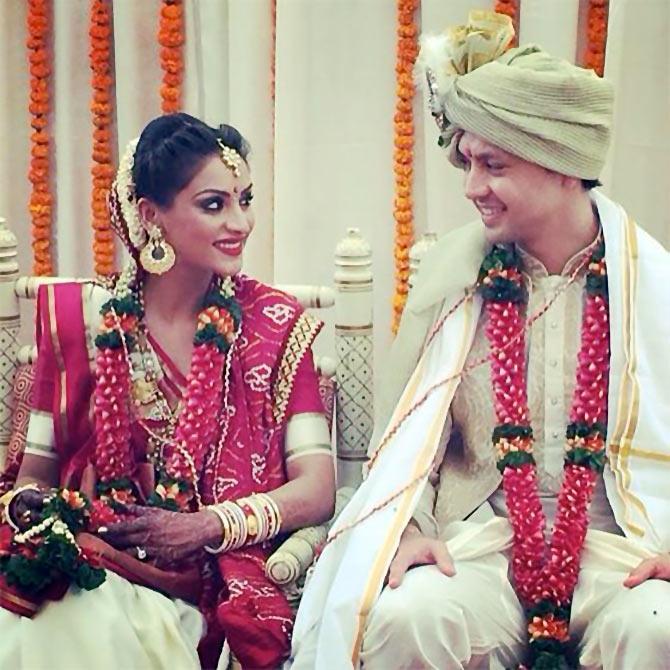 IMAGE: Purbi Joshi and Valentino Fehlmen. Photograph: Purbi Joshi/Twitter
Purbi Joshi, who tied the knot with her firang beau Valentino Fehlmenn on December 6, 2014, had a traditional Gujarati wedding.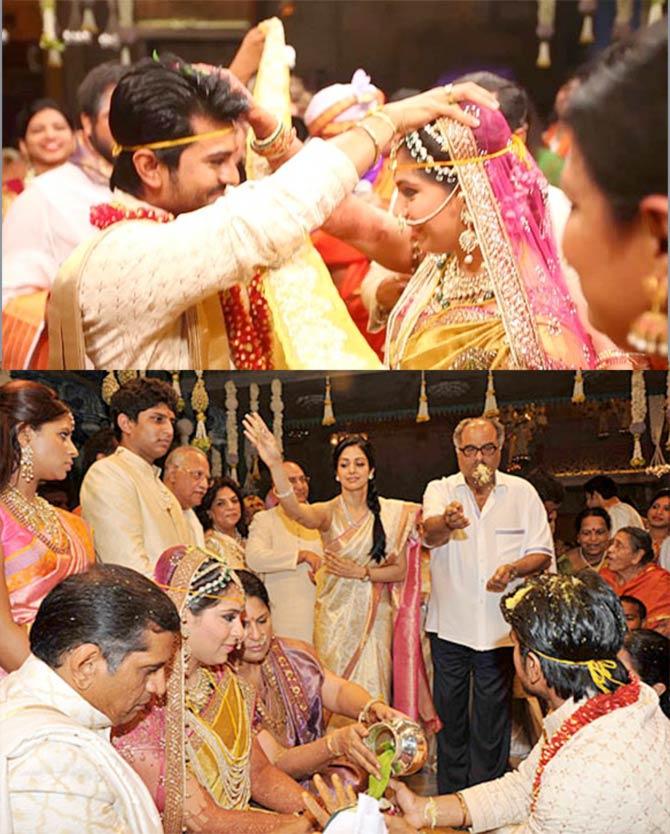 IMAGE: Ram Charan and Upasana Kamineni. Photograph: Rediff Archives
South superstar Ram Charan and Upasana Kamineni had an elaborate Telugu wedding in Hyderabad on June 14, 2012. It was attended by many celebrities, politicians and well-known personalities.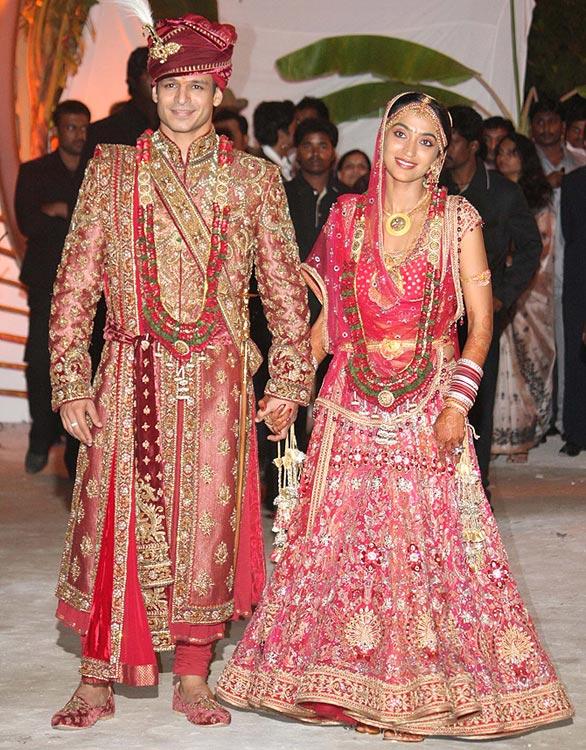 IMAGE: Vivek Oberoi and Priyanka Alva. Photograph: Rediff Archives
B-town hunk Vivek Oberoi also had an opulent wedding.
The Company actor married Priyanka Alva on October 29, 2010 in a ceremony that incorporated elements from both Karnataka and Punjab.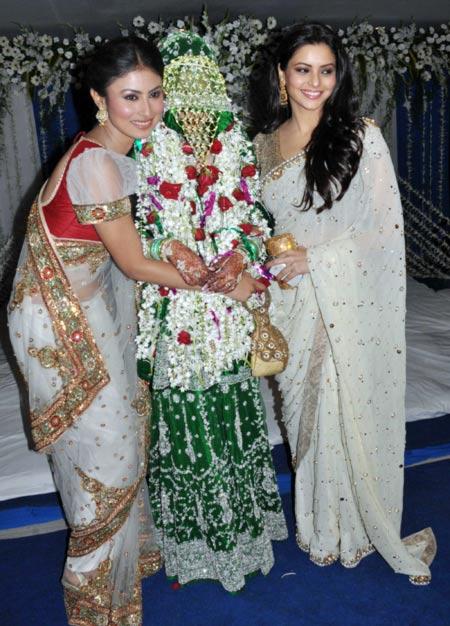 IMAGE: Mouni Roy and Aamna Sharif escort Sanjeeda Sheikh. Photograph: Rediff Archives
Television actress Sanjeeda Sheikh got married to beau Aamir Ali on March 2, 2012, in a nikaah ceremony, followed by a grand reception in Mumbai.