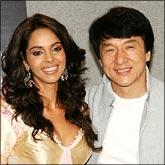 Mallika Sherawat seems to have impressed Jackie Chan about Bollywood so much that the marshal arts star-cum-producer is now considering teaming up with Danny DeVito for Indian filmmaker Iqbal Rizvi's action comedy 90 Mins.

The story of the film is about two soccer teams striving to win some major loot for their schools. The filmmakers are planning to release it during the World Cup in June.

According to moviehole.net, 90 Mins, the first film to feature Chan and DeVito together, is earmarked for a February start in Kuala Lumpur, Selangor and Genting Highlands.

While Chan is currently filming Benny Chan's Baby, DeVito is doing a role in Jake Paltrow's The Good Room, and is also to star in Brian Hecker's Bart Got a Room.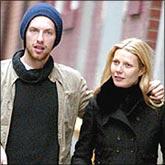 Madonna to Gwyneth: You need ghostbusters! 
 
Pop diva Madonna may not look like a regular ghostbuster but she sure knows how to get rid of evil spirits. The singer has reportedly advised her friend actress Gwyneth Paltrow to seek the help of the London Kabbalah Centre to exorcise ghosts from her house.

Ten male followers are expected to read a series of psalms and blow a ram's horn as part of the exorcism.

Pregnant Gwyneth and her husband Coldplay lead singer Chris Martin fear there is 'bad energy' at their 3.5 million pound mansion in Belsize Park, North West London.

They are reported to have blamed the place for Gwyneth's not-so-easy second pregnancy.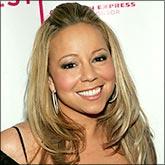 Mariah's too hot for the cold

Seems even icy temperatures are not enough to make singer Mariah Carey part with her flimsy gold gown, as even in the freezing cold of Aspen, the diva kept wearing her beloved next-to-nothing outfit.

The Emancipation of Mimi star, before returning to her hometown for New Year's Eve, was spotted holidaying in Aspen with Vogue editor Andre Leon Talley. 

'Mariah pulls up in a flimsy gold gown that is as thin as tissue paper -- and it's freezing out! All I could say was "You do make an effort for your friends!"' the New York Post quoted Talley as saying.

Before taking off in the sleigh ride with Talley, however, Carey wore her full-length overcoat on top to ward off the icy winds.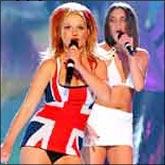 Parenting spice, from Posh to Ginger

Pregnant former Spice Girl, Geri 'Ginger' Halliwell is reaping the benefits of having buried the hatchet with former band member Victoria 'Posh' Beckham, by getting parenting advice from her.

It seems that Geri's impending motherhood in spring was the main topic when the two singers were spotted at the plush London eatery Cipriani's.

'Posh is a mother to three sons, so she can give Geri lots of advice on pregnancy... and what to expect afterwards. They were engrossed in a conversation for the whole night, and Geri was seen rubbing her belly affectionately a number of times,' the Mirror quoted a source as saying.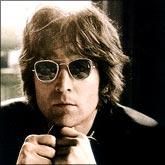 Lennon beats McCartney

Predictably, John Lennon's iconic track Imagine has been crowned as UK's favourite song in a poll conducted by Virgin Radio.

'His writing, especially with Paul McCartney, is possibly the country's greatest ever musical export and he clearly still holds a special place in the nation's heart,' Ratethemusic quoted Virgin Radio's Ben Jones as saying about Lennon.

The classic song fought off competition from the Beatles' Hey Jude and Let it be,  which came in second and third respectively, to claim the top spot in the poll carried out on 7,000 radio listeners.

Irish band U2's One took the fourth position, followed by Robbie Williams' Angels.
 
The top 10 favourite songs, according to the Virgin Radio poll, are:

1. Imagine: John Lennon
2. Hey Jude: The Beatles
3. Let It Be: The Beatles
4. One: U2
5. Angels: Robbie Williams
6. Bohemian Rhapsody: Queen
7. Stairway To Heaven: Led Zeppelin
8. Every Breath You Take: The Police
9. Hotel California: The Eagles
10. You're Beautiful: James Blunt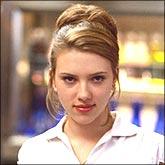 Knit picking: The latest Hollywood fad

As knitting becomes the latest fad in Hollywood, with celebrities like Catherine Zeta-Jones, Sarah Jessica Parker and Uma Thurman passionately catching up with the hobby, a new book on knitting may offer them help at hand.

The book, Mother of Purl: Friends, Fun and Fabulous Designs at Hollywood's Knitting Circle has been penned by knitting expert to stars, Edith Eig, who made the scarf Scarlett Johannson knitted in Lost In Translation.

France-born Eig knitted the famous blue scarf for her friend Sofia Coppola's hit film, and now the pattern features in her book.

'Sofia has become such a fan of knitting, she incorporates her art in all her films -- the scarf which Scarlett Johansson's character created to pass the time in Lost In Translation was an original,' Contactmusic quoted Eig as saying.

'She asked me to create a scarf for the film. I was supposed to give Scarlett a few knitting lessons too, but that didn't work out. I'm thrilled that Sofia takes it so seriously and includes the art in her films. I'm sure Marie Antoinette [the queen of France during the French Revolution, whose biopic Coppola is making] will be knitting in her next film,' she said.
Photographs: Getty Images