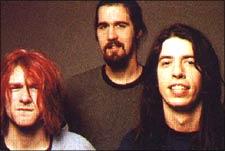 Nirvana's 1991 record, Nevermind, has been voted the most overrated album of all time by BBC 6 Music listeners. Coldplay's X & Y came in second, followed by The Libertines' self-titled second album. 6 Music's Ric Blaxill said the poll had given the digital station's listeners the chance to 'address the hyperbole.'
Albums by popular bands like Oasis, U2, Radiohead and The Beatles also featured in the Top 10, reports The BBC. Listeners were invited to submit their nominations, which were shortlisted to 10 and put to a public vote. These, according to them, are the top 10 most overrated albums:
1. Nirvana - Nevermind
2. Coldplay - X&Y
3. The Libertines - The Libertines
4. Oasis - Definitely Maybe
5. U2 - The Joshua Tree
6. Radiohead - OK Computer
7. The Beatles - Sgt Pepper's Lonely Hearts Club Band
8. Beach Boys - Pet Sounds
9. Sex Pistols - Never Mind the Bollocks
10. The Smiths - The Queen is Dead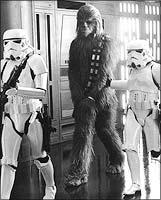 Star Wars movie music voted best of all time

 

George Lucas' sci-fi epic Star Wars has topped a poll of the best musical scores in a movie.

 

British composer John Williams scooped the honours with his famous accompaniment to the clash between Luke Skywalker and evil Darth Vader. The film pipped Gone With The Wind, The Godfather and Psycho to first place.

 

The American Film Institute got more than 500 film artists, composers, musicians, critics and historians to choose their favourite music. The top 20 best musical scores in movies of all time were:

 

1 Star Wars - John Williams

2 Gone With The Wind - Max Steiner

3 Lawrence Of Arabia - Maurice Jarre

4 Psycho - Bernard Herrmann

5 The Godfather - Nino Rota

6 Jaws - John Williams

7 Laura - David Raksin

8 The Magnificent Seven - Elmer Bernstein

9 Chinatown - Jerry Goldsmith

10 High Noon - Dimitri Tiomkin

11 The Adventures Of Robin Hood - Erich Wolfgang Korngold

12 Vertigo - Bernard Herrmann

13 King Kong - Max Steiner

14

E.T. - The Extra-Terrestrial - John Williams

15 Out Of Africa - John Barry

16 Sunset Blvd. - Franz Waxman

17 To Kill A Mockingbird - Elmer Bernstein

18 Planet Of The Apes - Jerry Goldsmith

19 A Streetcar Named Desire - Alex North

20 The Pink Panther - Henry Mancini. (ANI)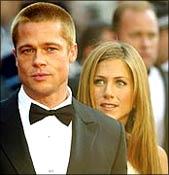 Jen and Brad's Beverly Hills pad up for grabs!
Brad Pitt and Jennifer Aniston, who officially got divorced on October 2, have put their former Beverly Hills home up for sale for over $30 million.
The mansion, which has a cinema, mahogany floors, stainless-steel kitchen and an art studio, is empty of all furniture except a bed in the master suite. The stars have taken away all their belongings, reports The Mirror.
Following their split in January, both have relocated to Malibu. Pitt, 41, bought a $10m home in April, and Aniston, 36, has been renting a $16m beach house. They have also kept the Hollywood Hills homes they each owned before they married.
Insiders say their estimated $350m fortune is being divided amicably.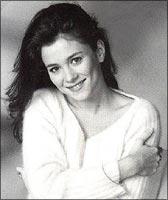 Anna Friel wants some live Potter kissing action!
Actress Anna Friel has revealed she would love to act in the next Harry Potter film, so that she can lock lips on screen with her real-life beau David Thewlis who plays Professor Lupin.
Anna says she wants to play Nymphadora Tonks, who has a romantic link with Professor Lupin.
'I'd love to play Tonks. It's my dream part,' Anna, who has just had a baby girl, Gracie, with 42-year-old David, said.
Tonks, a pink-haired witch who changes her face, is in Harry Potter And The Order of the Phoenix, to be made next year.
'No one has been cast for Tonks,' a film spokesman was quoted by The Sun as saying.