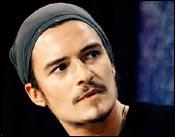 Keen to get over his separation from his former girlfriend Kate Bosworth, Hollywood actor Orlando Bloom says the next woman in his life should be independent and strong in character.
"I look for kindness and a sense of independence. I like a woman of strong character. Kate and I are very close. We knew we had a lot of time apart for work and thought we would leave the door open by letting it go right now," Contactmusic.com quoted him as saying.
The Kingdom Of Heaven star separated from Bosworth in January this year, after a two year relationship.
Russel Crowe fumes at play mocking him!
Hollywood hunk Russell Crowe is reportedly furious with a new play that accuses him of being stingy.
According to Femalefirst, in the play, Killing Russell Crowe, the actor is accused by one of the characters -- a disgruntled bartender -- to be in the habit of leaving back a photograph of himself rather than pay for drinks.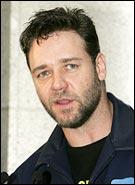 "Kehoe [Jeremy, the director] is a desperate idiot. The reckless accusation that I do not tip drains the last drops of credibility from this desperate plea for attention," Crowe was quoted by Femalefirst.co.uk as saying.

 

"It is with generosity I offer the author this tip, 'Take yourself

outside and give yourself two uppercuts'," he added.

 

Kehoe, however, has defended his work, insisting the Gladiator star, known for his fiery temper, has misinterpreted the play and admits he would love him to star in it.

 

"I'd love to have Russell come to see the play and I think he would love to play the part," Jeremy Kehoe was quoted by Sydney's Sunday Telegraph as saying.

 

"If he's savvy, he'd see that it's not an attack on him personally, but on the two-tier system in which there is one set

of rules for people of power and privilege, and another set for everyone else."

 

Brooke Shields wants another baby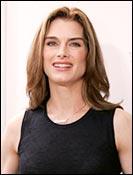 Hollywood actress Brooke Shields is trying give up her dependence on depression medication to have another baby.
Her first-born, daughter Rowan, was conceived through in-vitro fertilisation. However, after Rowan's birth, Brooke was struck by post-partum depression and had to take drugs to overcome the condition.
According to Contactmusic.com, Shields is now hoping to conceive again.
"I'm weaning off of the medication I'm on, because I wanna have another baby! I feel so much more so because I know I will have a C-section and I will not be in labour for 24 hours!"  she was quoted as saying.
Photographs: Getty Images