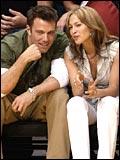 What happens when you break up a relationship on the very day you were supposed to get married?
You are devastated.
And how do you cope with such emotional trauma?
You hit the beach for some sun and fun – if, that is, you are Jennifer Lopez, dumped by fiancé Ben Affleck who, People magazine reports, reportedly had, at the prompting of his mother, some 'second thoughts about marriage.'
While neither Lopez, for whom this would have been a third marriage, or Affleck, for whom it would have been the first, was approachable for comment, both seemed to take the split in stride.
Thus, while J Lo hit a Miami beach near her mansion over the weekend, Affleck spent the weekend gambling and tanning in Las Vegas.
Uma's weight loss secret!
So who said Hollywood actresses starve to keep themselves in shape?
There are some who eat their way to slim figures! Like Uma Thurman (The Truth About Cats And Dogs).
For her latest film, Quentin Tarantino's Kill Bill Volume 1, the actress had to lose 20 pounds. She downed all sorts of desserts, from ice-cream to chocolate mousse, according to msn.com
Apparently, the actress ate only desserts and nothing else. And that helped keep down the pounds. Losing weight in this case was certainly sweet delight!
Connery's gift to Scotland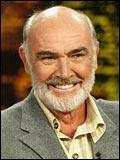 Scottish actor Sean Connery may gift something unusual to Scotland's new parliament building: his voice.
According to a recent report, the original James Bond's voice may be used in the lifts of the building.
The 72 year-old actor recently featured in The League Of Extraordinary Gentlemen, co-starring Peta Wilson, Stuart Townsend, Tony Curran, Jason Flemyng and Naseeruddin Shah. The film, based on a comic book created by Alan Moore and Kevin O'Neill, is directed by Stephen Norrington.
Click here for More Features