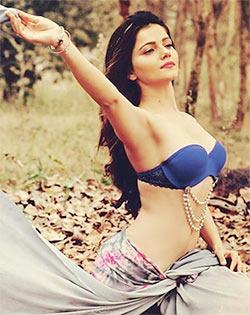 'As an actor, I am open to all possible characters.'
Television actress Rubina Dilaik gets candid.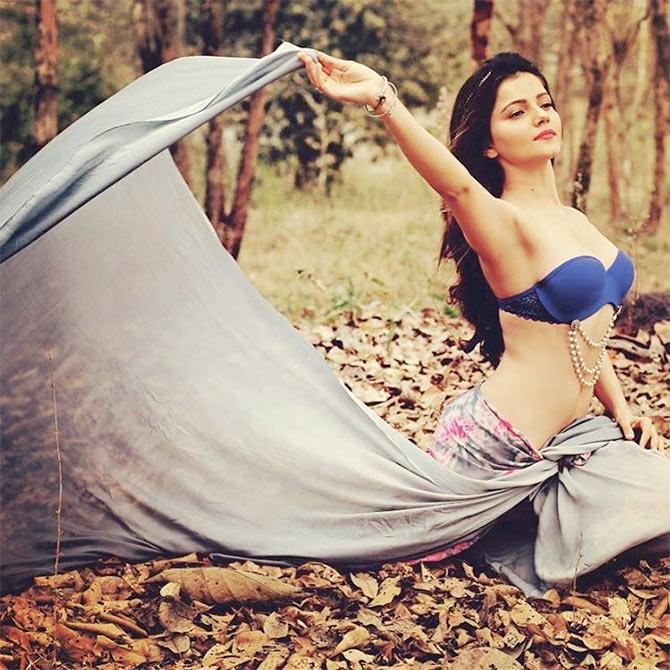 IMAGE: Rubina Dilaik. Photograph: Rubina Dilaik/Instagram
Will Rubina Dilaik play a transgender in the television show Shakti: Astitva Ke Ehsaas Ki?
The question is probably on the top of everyone's minds, and Rubina plays it on.
The young actress has made a comeback to television after almost two years, with this show -- her last show was Jeannie Aur Juju that premiered in 2012 -- and she's visibly excited.
Rediff.com contributor Rajul Hegde makes sure to ask that all-important question. Read on to see Rubina's answer.
Did you stay away for two years because of the gruelling working hours that television requires?
It was a conscious decision to take a break after playing the lead in five shows. I thought I would take a vacation and also look into a different aspect of my life.
But the bubble broke within four-five months. I realised that I am not meant to relax all the time. I have gotten into the system of working for 12 hours. When I started missing the shooting environment, I decided to get back to work.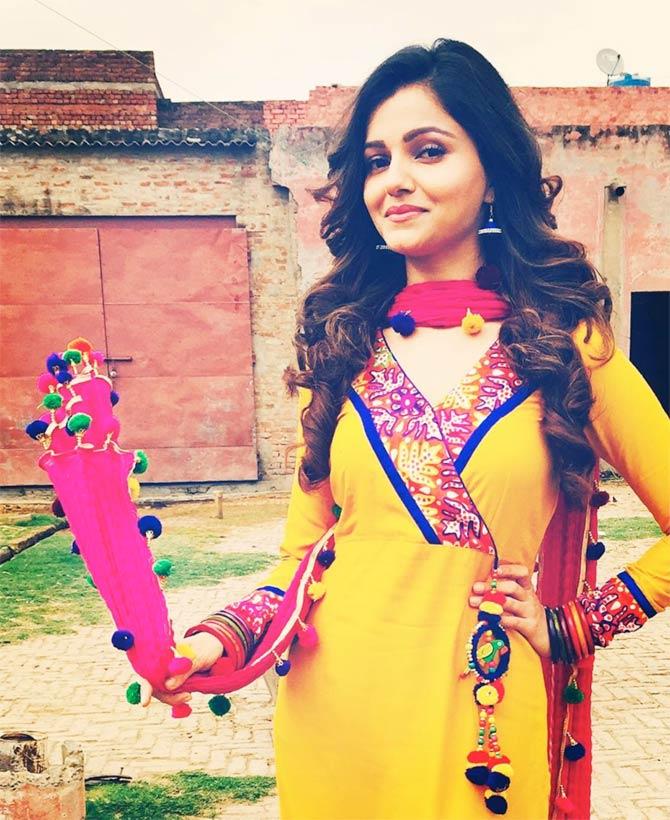 IMAGE: Rubina Dilaik in the show Shakti. Photograph: Rubina Dilaik/Instagram
There is speculation that you will play a transgender in Shakti...
I have got to know about me playing a eunuch through the speculation. I have not been briefed about it so far.
Any publicity is good publicity, and I take this as good publicity (smiles).
Will you accept the role of a transgender if you are offered?
It's very challenging. As an actor, I am open to all possible characters that I can portray.
What is the reason for the discrimination between the two sisters in the show?
The makers have kept it under wraps and it will probably unfold during the course of the show.
The story of this girl who is completely disconnected from the outer world offers me much scope as an actor.
In real life, I know everything but you have to act as if you know nothing in reel life. It is the most difficult, challenging, yet creative part of the role.
The producer of Shakti, Rashmi Sharma, has two other shows on air: Saath Nibhaana Saathiya and Sasural Simar Ka. Both are doing well buthave been criticised for regressive content. Sasural Simar Ka started off with one storyline and is going somewhere else now, with supernatural elements coming in. How comfortable are you with changing scripts?
The brief you are originally given can, at the most, play for six months to one year. It's a daily soap, so you need to add something constantly.
I applaud the effort and courage of Rashmiji to introduce such elements. You need courage to experiment.
As an actor, I do not restrict myself by saying it has to be like this only. What matters in the end are audience acceptance and the longevity of the show or the TRPs of the show.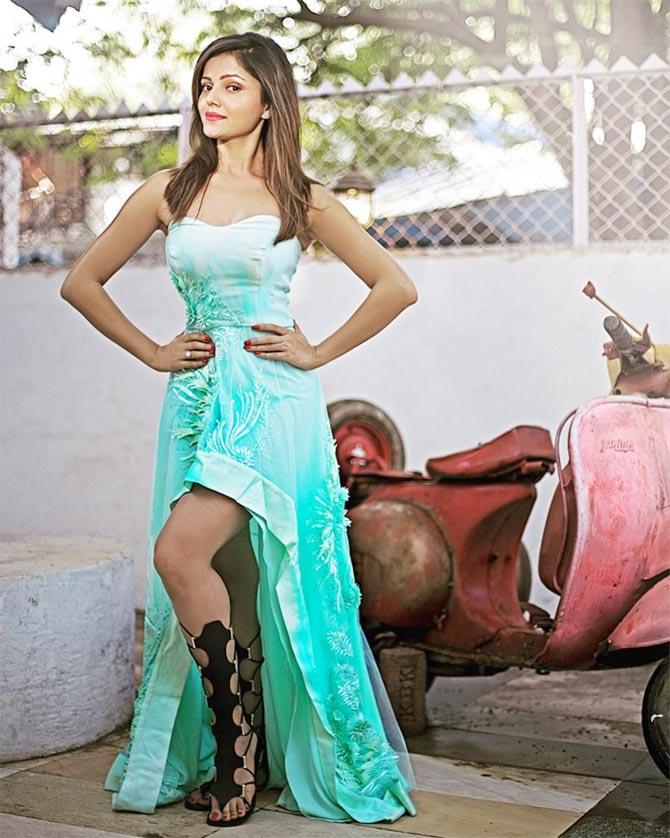 IMAGE: Rubina Dilaik. Photograph: Rubina Dilaik/Instagram
You have been dating actor Abhinav Shukla for a while now. What do you like about him?
He is a responsible person. His coming into my life has given emphasis to my life.
I strongly believe that when two secure individuals come together, they nurture each other.
We have known each other for a little more than one and a half years, but we are committed to each other from last August.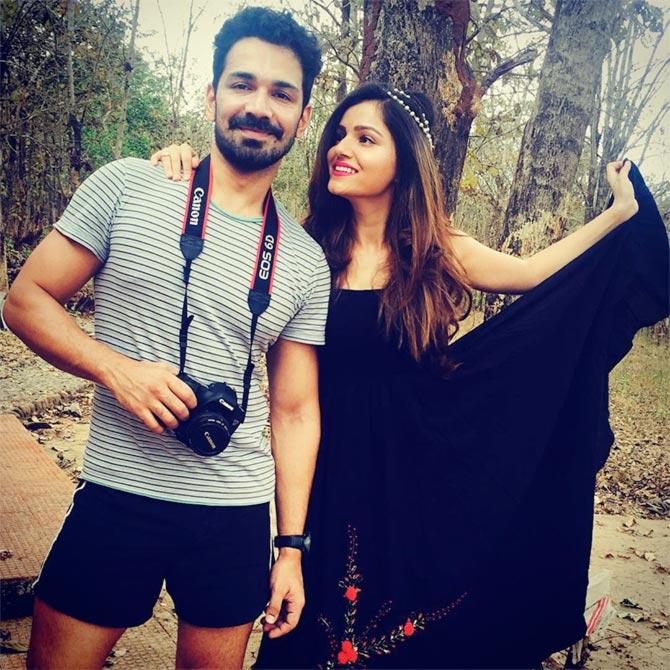 IMAGE: Abhinav Shukla and Rubina Dilaik. Photograph: Rubina Dilaik/Instagram
You were in a relationship with your Choti Bahu co-actor Avinash Sachdev earlier. Has the heartbreak made you a stronger person?
The heartbreaks and downfalls in my life have made me a stronger woman. At that point of time, I didn't realise it. I digressed, cribbed and sulked and said, 'Why me?'
That lamenting had to come to a close because that was not me. I believe in evolution. I am grateful that I have gone through that patch in my life because from there on, I've determined to become a better and more vivacious person.
I have no grudges and regrets. Had this not happened, I wouldn't have seen the beauty of a new relationship. That's how we grow, through our downfalls, and we come up again.
I am on talking terms with Avinash because it ended on a respectable note.