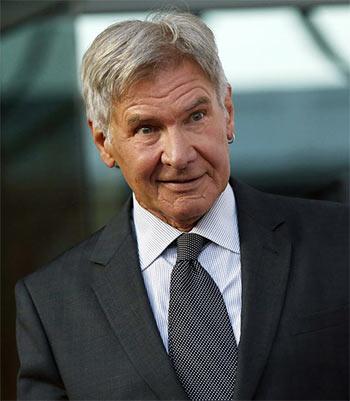 Indiana Jones star Harrison Ford is recovering well in a hospital after sustaining injuries in a plane crash, says his son Ben.
The 72-year-old actor's small plane, which he was piloting, crash-landed on a golf course outside LA, last week, reported ABC News.
He suffered multiple gashes on his head and other injuries.
Ben tweeted, thanking fans for their concern and saying Harrison has "the best care possible."
"We want thank you all for your concern. Dad has the best care possible, on the mend and of strong mind body & spirit," he tweeted.
Photograph: Mario Anzuoni/Reuters