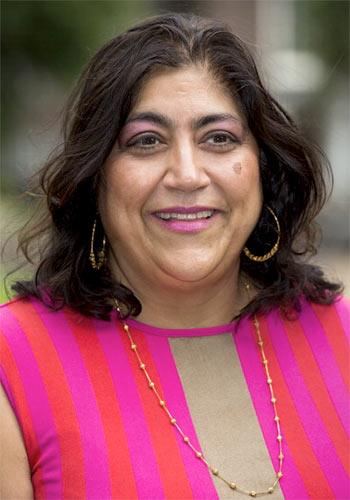 Gurinder Chadha is over the moon.
The stage version of her 2002 cult hit Bend It Like Beckham, about a sassy Punjabi girl who wants to play football in London, has taken the London stage by storm.
Last week, the staged version of Bend It Like Beckham won the Best Musical award at the prestigious Critics' Circle Theatre Awards.
Gurinder was thrilled to share the stage with legendary actress Judi Dench.
And now, Gurinder will bring the stage version of Bend It Like Beckham to India.
Speaking from London, the ecstatic filmmaker says, "Our show is a wonderful example of what a diverse and culturally rich country England is. To be recognised and celebrated by the top critics of our national press is extremely gratifying.
"Critics and audiences have loved the show in England and now we look forward to bringing the show to India. Plans are afoot on this as we speak.
"I'm so excited to share the musical with Indian audiences as I know the film still has a big soft corner in their hearts."