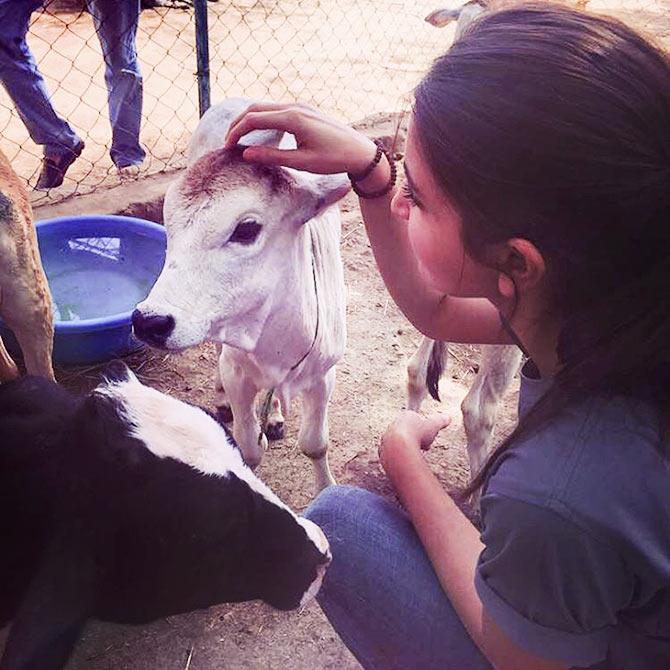 Some actors adore animals.
This pic of Anushka Sharma with a calf melted our hearts.
The actress spent a day at Udaipur's animal rescue and care centre.
She posted pictures with this calf and praised organisers Animal Aid Unlimited in an Instagram post: 'Some really incredible work is being done by Jim, Erika, Claire, Neha, Raj & others. Please do visit the place or donate towards the efforts being done by them for animal care Animal Aid Unlimited. To experience what the true power of being a human is, is to spend a day in the care of voiceless & injured animals. Feeling so so blessed & inspired.'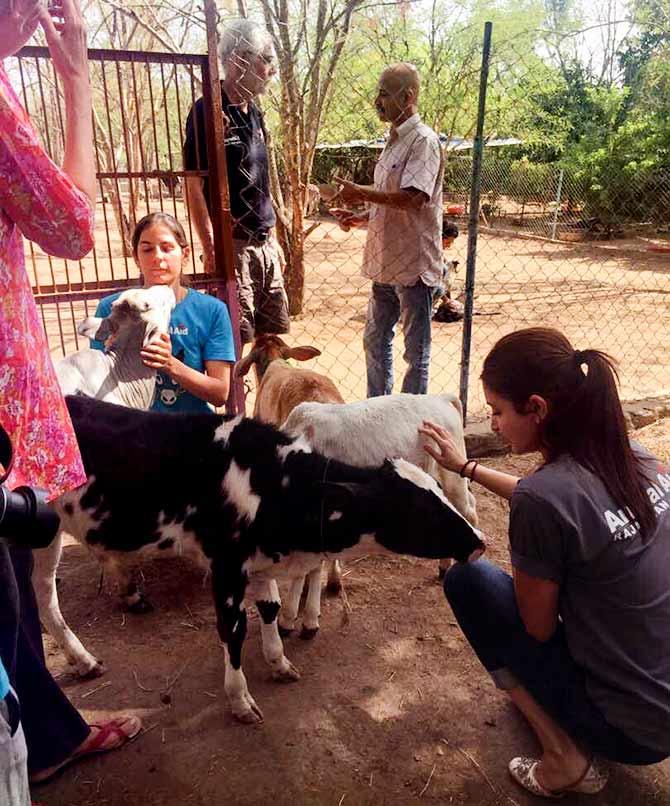 Originally, natives of Seattle in America's Washington state -- better known as the home town of the beloved shrinks Dr Frasier Crane and Dr Nils Crane :)) and, of course, Amazon's Jeff Bezos -- Erika and Claire travelled to Rajasthan in the early 1990s.
As they spent more time in Udaipur, they noticed injured animals on the streets.
In 2003, they founded Animal Aid and have treated more than 50,000 animals since then. Amazing folks, and Thank you!