'When she called to ask why I was depressed, my depression flew out of the window.'
Dharmendra opens up to Subhash K Jha.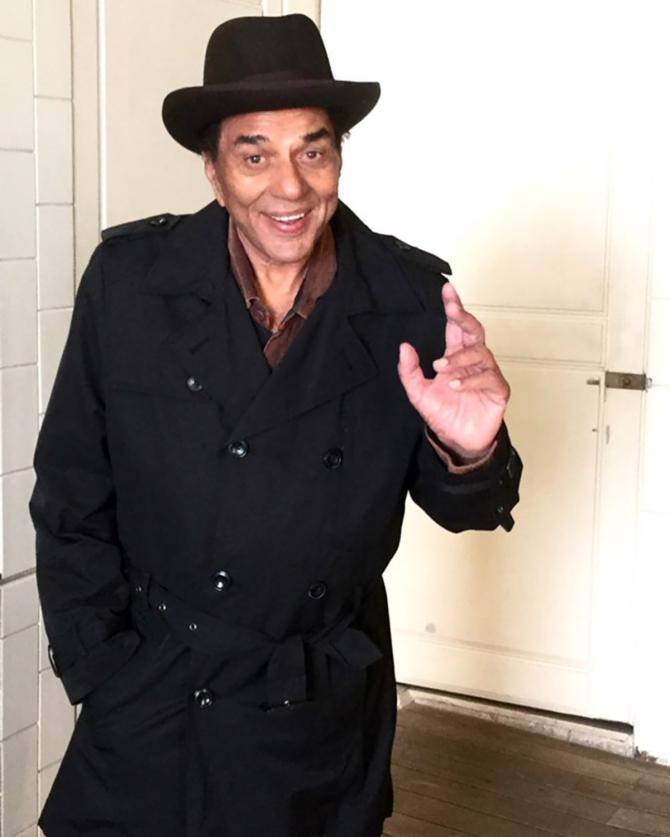 Friends and fans of Dharmendra were concerned when he posted a seemingly despondent poem about mortality recently. Soon, tweets about his health began to flood the Internet.
I rang up the affable actor to know the truth, and he was as gracious and affectionate as ever.
"It was just one of those vulnerable moments," Dharmendra says.
"The past one year has not been kind to any of us. I've been persuaded by my family to lock myself away in my farmhouse, far away from the crowds. I spend my time exercising, writing poems and listening to Lataji's songs."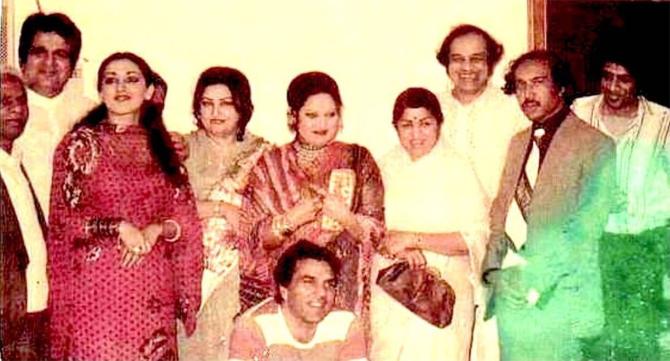 Lataji, who is very fond of both Dharamji and his wife Hema Malini, had rung him up cheer him.
"I just spent 20 minutes on the phone with her," he says.
"Lataji is my jaan. Her songs are what kept me going during the lockdown. Woh sakshaat Saraswati Maa hain (she is Goddess Saraswati reincarnated). We talk often."
"When she called to ask why I was depressed, my depression flew out of the window. 'Depressed ho aapke dushman,' she told me. Her affection for me and mine for her is unconditional. May God keep her healthy and happy."
Speaking of the 'depressed' tweet, Dharamji says, "I've a poet's sensitivity. I hurt easily. You will be surprised to know how many films I've done for emotional reasons and how many I quit for the same reason.
"For me, my relationships are far more important than my professionalism. I'd rather be known as a good human being than a good actor.
"Luckily, God has blessed me with so much goodwill from everyone. Everywhere I go I receive only love from all.
"You are speaking to me from far-off Patna, but I feel your warm vibes every time we speak. My biggest achievement is the love I receive from everyone. Everything else is temporary."