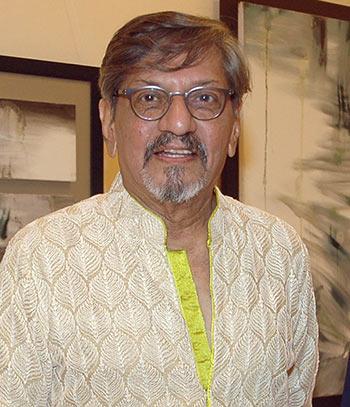 'I have become more comfortable with silences,' Amol Palekar tells Patcy N/Rediff.com
Long before Amol Palekar became famous as an actor, he was an artist. He studied Fine Arts at Mumbai's celebrated Sir JJ School of Arts.
Later, he took up acting, and got busy with it.
At 70, the actor returned to his roots, and held an exhibition in Mumbai.
A look at some of Palekar's paintings: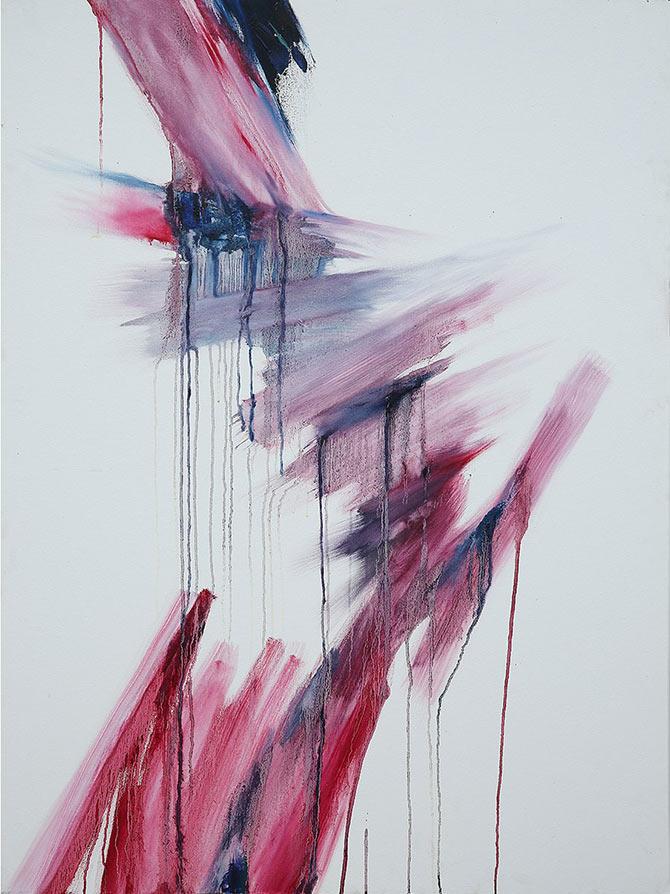 "Returning to painting is like a homecoming. I am very happy to be back," says Palekar.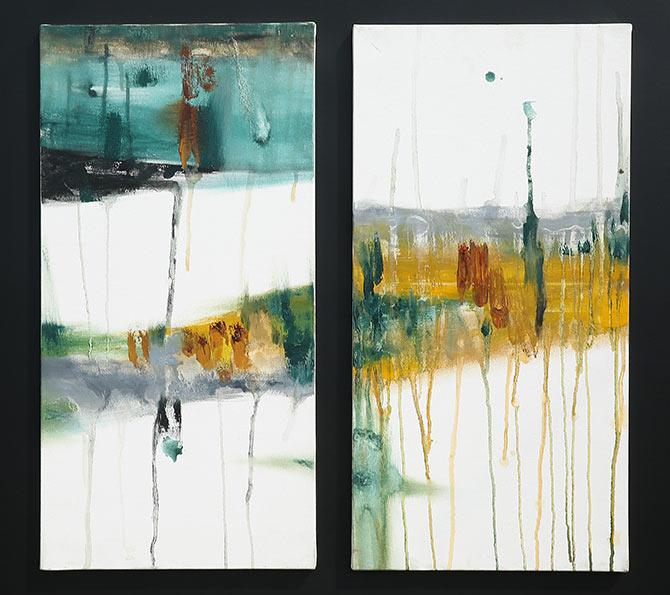 "I have always expressed myself in abstracts and in oils. Even if you see my earlier work, you can make out it's an Amol Palekar painting," he adds.
"Of course, there are many changes; I think I have become much more mature. I have become more comfortable with silences. I don't want to clutter my canvas. Even in my expressions, I am more comfortable now and at peace with myself."
"I would describe myself as a minimalist -- the less said, the better kind of thing. It's like in literature, when you become more mature, the subtext is much more important than the actual text."
His recent exhibition of 30 paintings had three series: Reflections, Demure, Trickles.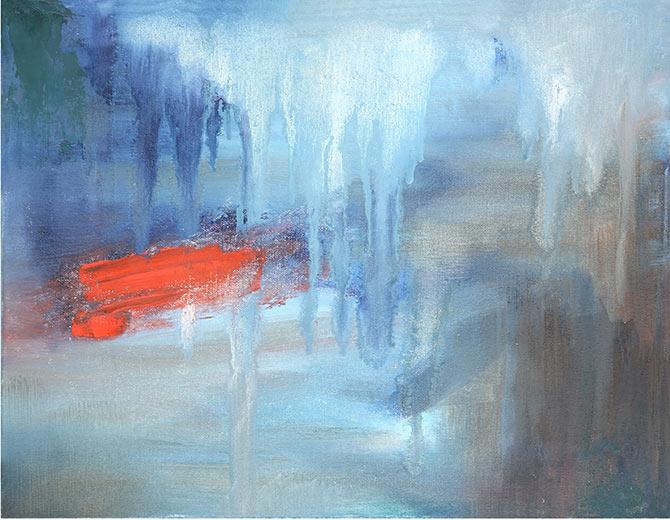 "I visit the JJ School of Art whenever I come to Mumbai, which is at least once a week. I just drop in and roam around," Palekar, who lives in Pune with his family, says.