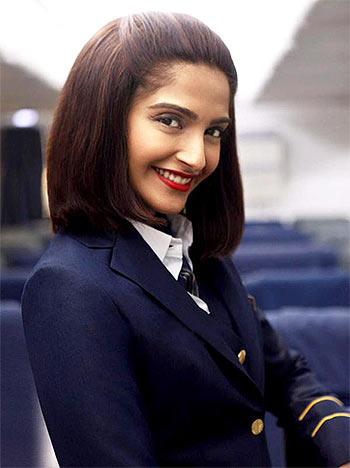 Now that the worst is behind us, here's looking at the ones that subverted formula, explored new facets of romantic love, dug deeper into the anger and anxiety behind picture perfect portraits, focused on the courage and accomplishments of extraordinary individuals and condemned the deep-rooted misogyny of our society.
In other words, my 10 favourite Hindi films of 2016 in no particular order:
1. Dangal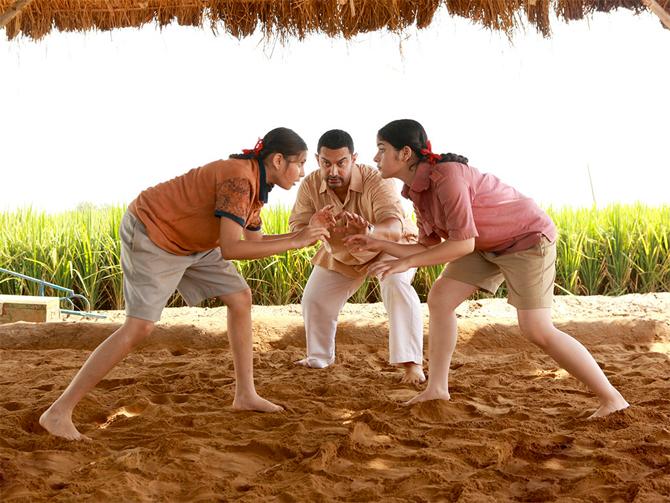 'Nitesh Tiwari invests a great deal of time and energy in telling the magnificent real-life tale of the Phogats, meticulously reporting every obstacle and challenge.'
'What evokes sheer awe though is the raw, rough, visceral choreography of the fights, quite a few memorable ones in this 161-minutes long film.'
'From Jo Jeeta Wohi Sikandar to Jo Jeeta Wohi Geeta. And Babita. Now that's what I call a win-win.'
Recap: As much as I enjoyed the sport of it, what struck me most about Nitesh Tiwari's Dangal is its examination of unabashed ambition, a father's debatable methods to ensure his daughters achieve the glory he could not and to reveal he had the foresight to recognise their capability even when they did not.
2. Udta Punjab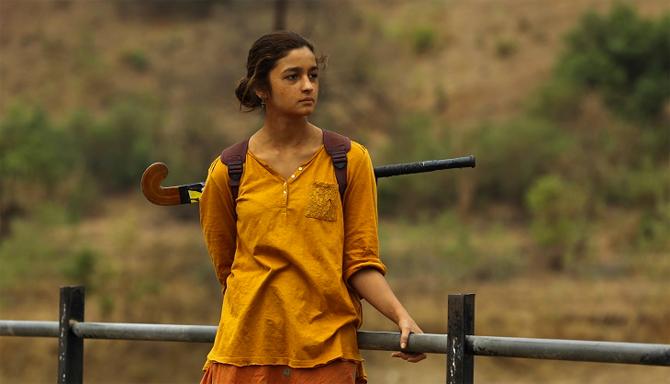 'Abhishek Chaubey picks a fine ensemble of stars and character actors to convey this disorderly journey of individuals both directly and indirectly in grip of/or responsible for Punjab's indiscriminate drug scourge.'
'A gutsy drama that boldly alternates between dreams and nightmares, agony and adventure, loss and epiphany, bleak and ballsy, weakness and willpower.'
'Udta Punjab doesn't spell out the withdrawal syndrome its characters endure or the addiction's all-consuming cravings.'
'It's apparent in the irregularity of their behaviour, which lends the film an unequal texture. This conflict in tone is appealing as it not only conveys a chorus of issues but also plays up its uncertainty.'
Recap: Its powerful commentary and distinctive filmmaking anchored by rock solid performances render Udta Punjab both sassy and significant.
3. Neerja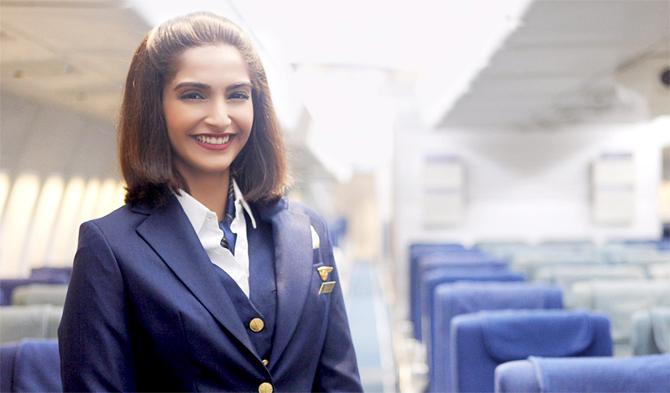 'What's also impressive is how director Ram Madhvani completely rejects the idea of shooting Neerja like a stylised thriller, unlike most other films of this genre, lending it an organic anxiety based on unrehearsed chaos and deglamourised tension.'
'I wasn't sure she could carry it off, and she proves me wrong. Sonam plays Neerja like she cares and that is all the role needs.'
'Like Sonam, Neerja, the film is respectful to the memory of those who lost their lives and doesn't exploit their tragic end to extract a spectacle.'
Recap: There's always some scepticism over how a heartrending reality will be adapted for screen. Ram Madhvani's Neerja removes it completely it by portraying the sacrifice of its brave hero and her protective impulses with so much heart.
I walked out of the theatre feeling inspired AND inconsolable.
4. Kapoor & Sons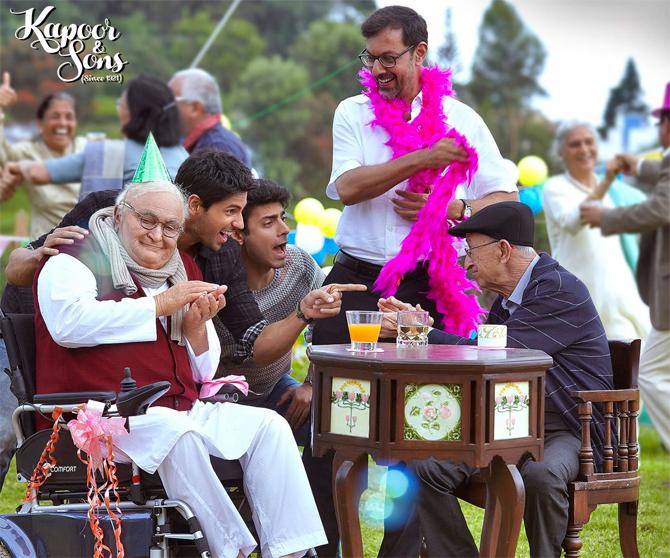 'In Kapoor & Sons, Shakun Batra draws the essence, idiosyncrasies, wit and high-strung spirit of a familiar Punjabi household, but never lets it become the highpoint.'
'It's a remarkably active screenplay; there must have been pages and pages, filled with a constant flurry of breathing, breathless folk -- angry at one another, angry with themselves.'
'On occasions, things get so out of hand, they begin to seem funny. Batra recognises the humour in the hopeless and taps it delightfully for an episode that's best described as The One With The Plumber.'
'The writing, especially the astutely written lines that reveal everything in between, if you can only read, is another thing I liked about Kapoor & Sons.'
Recap: Kapoor & Sons is exquisite in how it recognises the strength of humour within a family consumed by regret and resentment.
It's a complex story to put together, but Batra's discerning screenplay of a sprawling premise pulls and pleases.
5. Aligarh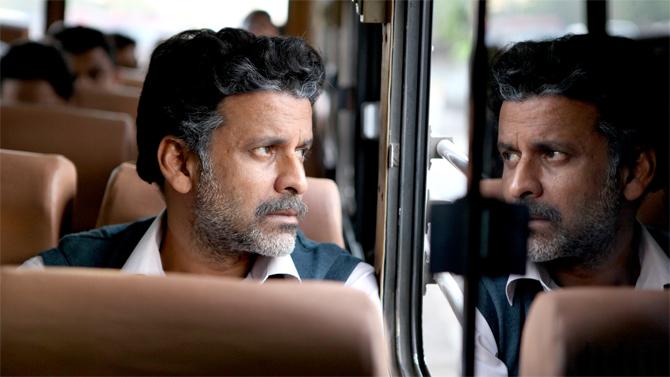 'Hansal Mehta captures Dr Ramchandra Siras' horror, humiliation and alienation with a brutality that's more internalised than obvious.'
'Aligarh is concerned with the aftermath of a dreadful episode, the scars it leaves on an evasive poet, the stifling confinement of a man ill at ease.'
'He walks around as though carrying a massive burden, one of concealing his natural identity perceived as an oddity by those who don't subscribe to it.'
'In Hindi cinema, where homosexuality is an object of derisive gags or caricature, the portrayal Aligarh offers is refreshing and respectful.'
Recap: The enormously talented Manoj Bajpai transforms into a haunting portrait of isolation in Mehta's most pensive, self-assured work so far.
6. Ae Dil Hai Mushkil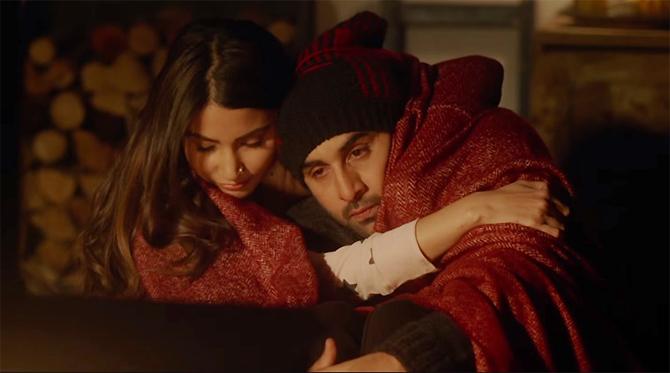 'In Karan Johar's dazzling world, often so easy to inhabit on silver screen, love is, truly, a many splendored thing.'
'Johar understands the importance of playing to an actor's strengths and allowing space to those who can mould it as per will.'
'In Ae Dil Hai Mushkil, he's shrewdly written parts tailored to do exactly that.'
Anushka is, hands down, the dil in the title.'
Recap: The most attractive thing about falling in love is also the most mysterious thing about it. What you feel and what you express is never the complete picture.
Karan Johar addresses this perplexity and paradox; call it friendzoned or whatever, with lots of nuance and zero judgement.
And in in doing so, he shows when it comes to romance, he knows a lot more than kuch kuch.
7. Waiting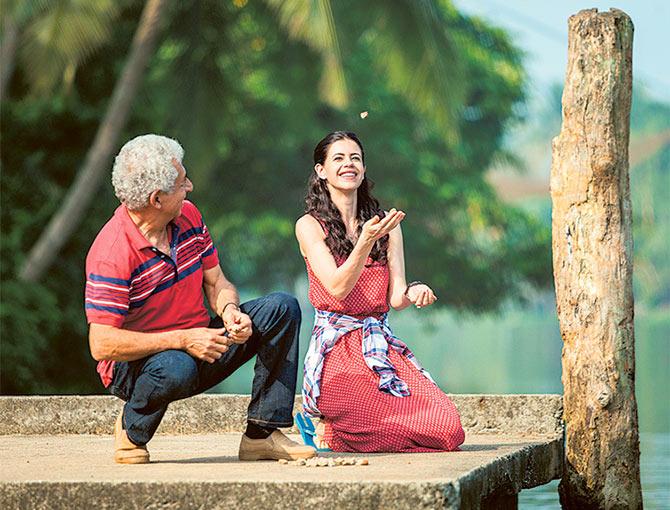 'In times of inconsolable grief, comfort is a luxury not everyone can offer.'
'Misery craves company not isolation, but from someone who suffers exactly like you do, instead of well-meaning but empty solace.'
'Director Anu Menon's Waiting, a tender tale of love and letting go, recognises this largely neglected sentiment and builds its premise around two strangers bonded by despair.'
'Despite its sombre setting, the mood is far from brooding. Waiting communicates normalcy around the given trauma in ways as genuine as one's need to breathe.'
Recap: Sensitive performances from Naseeruddin Shah and Kalki Koechlin and Menon's perceptive direction ensure Waiting, despite its gloomy set-up, feels more about hope than loss.
8: PINK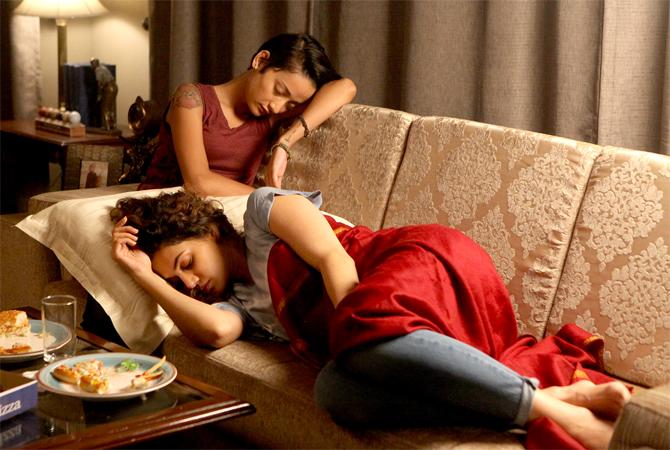 'Aniruddha Roy Chowdhury's first Hindi film, set in Delhi, regrettably synonymous with misogyny and male chauvinism, should be watched by everybody and everywhere because it's not so much about an incident as it is about judgment, assumption, conditioning and limits around something as basic as decency and as unacceptable as force.'
'The performances are so remarkably solid and real, the connection it sparks so hard-hitting and on point, it goes without saying PINK is the need of the hour.'
'The message is effective and, more importantly, essential and that's why the film succeeds even where the filmmaking does not,' I wrote in my column.
Recap: Irrespective of the debate it sparks and what side you are on, there's no denying PINK is a film that affects you profoundly.
9. Nil Battey Sannata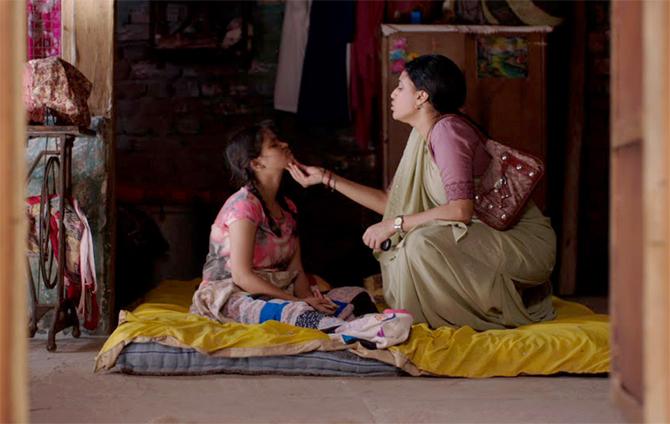 'Although I caught it only recently, Nil Battey Sannata impressed me a great deal with its uplifting take on small-town endeavours wherein a single young mother enrols herself in school to get her wayward daughter to study.'
'Like Dangal's Aamir Khan, she's ambitious for her kid who resents this intrusion. The latter would rather be a domestic help like her mom.'
'Under director Ashwiny Iyer Tiwari's restrained treatment and Swara Bhaskar's winning performance, Nil Battey Sannata swiftly drives home the importance of literacy and salutes the unconditional nature of motherhood in a manner that's both refreshing and real.'
Airlift
'Do not picture a swashbuckling Akshay flapping his imaginary super cape and fixing things in a jiffy against blasting rock music. Instead, the plan of action in Airlift is devoid of strategy, schemes or smart.'
'In the face of absolute chaos, destruction and intimidation, desperation is spontaneous, solidarity makes sense and negotiation is the sole weapon of the civil folk.'
'What a beauty Akshay's performance is.'
'Old-school gallantry, contemporary tone, his measured delivery is the soul of and saviour in Airlift. Larger-than-life might is commonplace, but larger-than-life intensity is rare. Here, it is unmistakable, unceasing.'
Recap: The memory of Akshay Kumar's crackerjack delivery as he graduates from cynic to compassionate in a tautly told thriller inspired by real-life events is still as riveting as the day I experienced it.