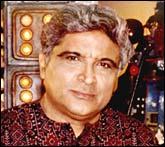 P
roducer Gulshan Rai (
Johny
Mera Naam, Joshila, Deewar, Trishul, Dream Girl
) died on October 11.
Film folk who knew him well bid the mogul farewell.
Javed Akhtar, who co-wrote Deewar
'Producer' means money and Gulshan Rai satisfied the definition of producer to the T.
Unlike other producers, he was a man of commitment.
Whatever the mode of payment -- cash or cheque -- an artiste desired, he never refused. I don't want to name the artistes, but if and when there was a friction between him and the artiste, the artiste always got his due in time. This seldom happens with other producers.
Besides, he never interfered in anybody's work, like producers do these days. I was given full freedom to write the story in the way as I looked at it.
We have lost an honest and sensible man.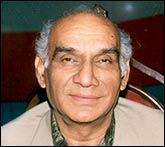 Yash Chopra, who directed Deewar and Trishul
He started as a distributor. At one point of time, he had the maximum films under distribution. He had a lot of goodwill.
Once he became a producer, he backed his projects intuitively. Never did he take up a film balancesheet and calculator in hand like many producers of today do.
I had family relations with him. I can't single out any one incident which will remain entrenched in memory because there were so many. Often, our families would go outstation for holidays.

Chunkey Pandey
I worked with him in Vishwatma. By then, his son Rajiv Rai had taken up the reins. Whenever I met Gulshanji at his place or at a social function, he was fully aware of what was going on not only in Vishwatma but also in the film industry.
He read a lot and kept himself well-informed. Rajiv used to tell me that Gulshanji fell asleep midway through the trial of Tridev. We prayed he would take a nap at the trial of Vishwatma. Remember, Tridev was a huge hit!
Unfortunately, he could not attend the trial of Vishwatma.

Dev Anand, who starred in the huge hit Johny Mera Naam
He was a distributor for my film Guide. The film has not been forgotten till date. He produced Joshila, where I starred opposite Hema Malini. The film did very well. Its songs are popular even today.
I can never forget his contribution in my career.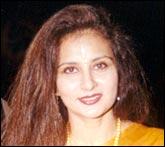 Poonam Dhillon, who acted in Trishul
I cannot forget the day when I gave the first screen test of my life. The film was Gulshan Rai's Trishul and I was selected. I was just 16.
My dad interacted with Gulshanji more than I did. Slowly, we became family friends. I started going to their place after Trishul released and became very fond of his wife. She treated me like her daughter.
He was a very generous producer. I never saw him counting pennies like other producers. He never compromised on the money spent on the canvas. One can see that in his films.