Golden Globes that could go wrong.
The Golden Globes frequently come with their share of pre-Oscar disappointments. But this time, while predicting who will win, we decided also to look at ones who really deserve Globes -- and who aren't likely to pick up the prize.

(If any of these folks actually win, we're in for a great year. If not, well, told you so.)
Best Actress (Drama)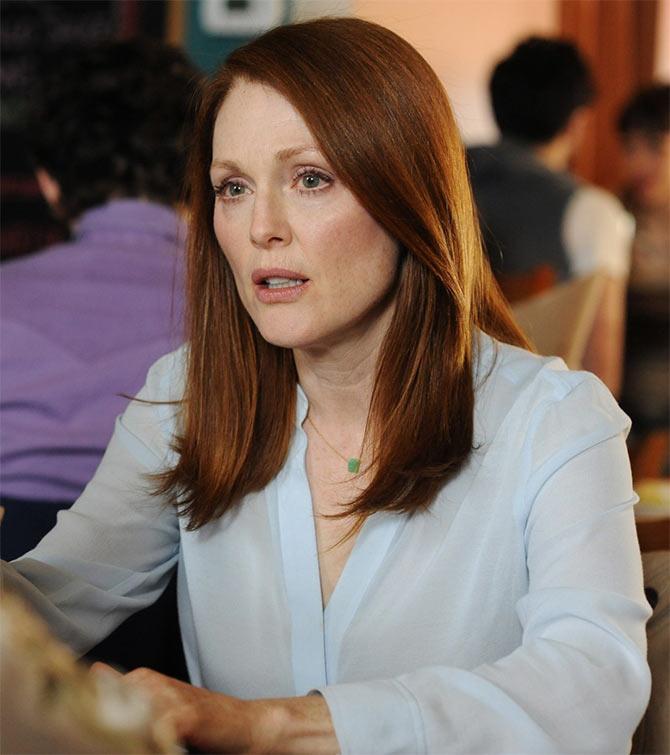 Image: Julianne Moore in Still Alice
Julianne Moore (Still Alice)

Rosamund Pike is odds-on favourite to win the Best Actress in a Drama prize, largely because everyone's watched Gone Girl and most people agree she was the best thing in it.

That said, Moore is a marvellous actress who seems to pull some magnificent rabbit out of her hat every couple of years.

In Still Alice, playing a professor coming to terms with early onset of Alzheimer's disease, Moore provides an intelligent and sensitive performance.

Best Supporting Actress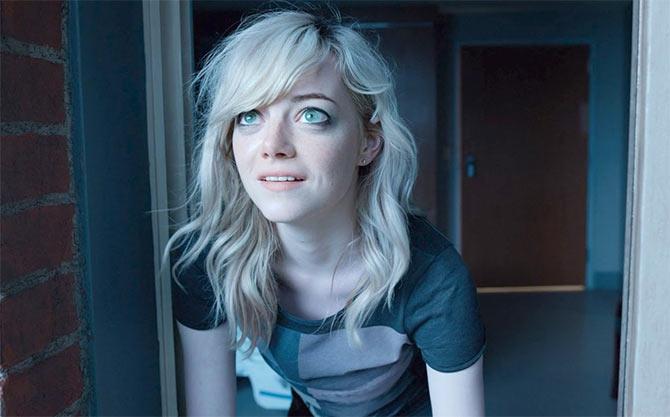 Image: Emma Stone in Birdman
Emma Stone (Birdman)

I've predicted that Patricia Arquette will take this trophy home for Boyhood, and she does indeed give a career-best performance in the Richard Linklater masterpiece, one that allows her more room than most actors can dream of.
But Emma Stone -- playing the recovering junkie daughter of a burnt-out actor on the verge of burning out again -- is flat-out phenomenal in Birdman and deserves all prizes this season.


Best Director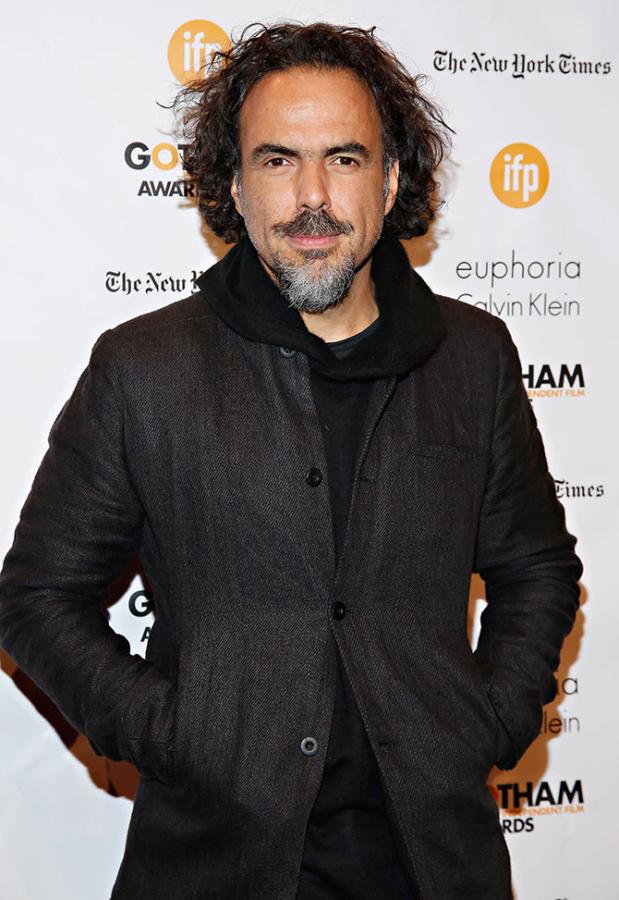 Image: Alejandro Gonzalez Inarritu. Photograph: Cindy Ord/Getty Images
Alejandro Gonzalez Inarritu (Birdman)

Yes, yes, all the Best Director trophies will possibly head Richard Linklater's way this year.
As a huge Linklater devotee, I'll cheer for him and for the monumental achievement of making a film for 12 years, letting real life shape his characters instead of CGI, showing us the ultimate coming-of-age film by literally turning time forward.

Yet, Birdman is a braver, smarter, more virtuoso performance.

It's almost too good to win.
Best Screenplay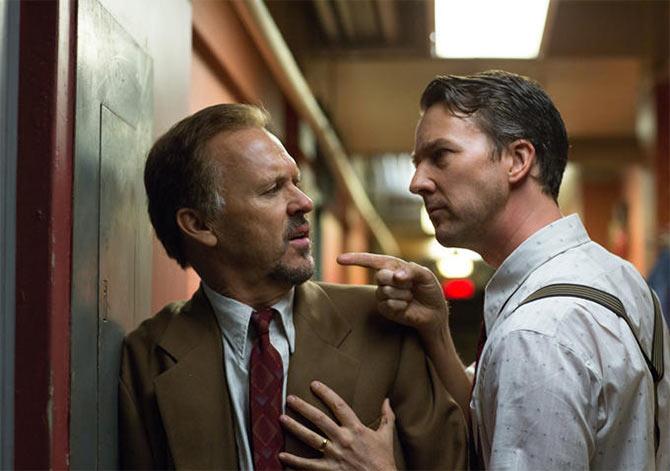 Image: Michael Keaton and Edward Norton in Birdman
Alejandro Gonzalez Inarritu, Nicolas Giacobone, Alexander Dinelaris, Armando Bo (Birdman)

I'm betting this goes to either Gillian Flynn for the highly successful Gone Girl or to Wes Anderson for his enchanting The Grand Budapest Hotel.
But what Inarritu and his writers pull off with Birdman is ridiculously ambitious: a fever-dream about ego, fame, celebrity and the importance of importance.

All this while being a critique of superhero movies.

It's an astonishingly good script.
Best Original Score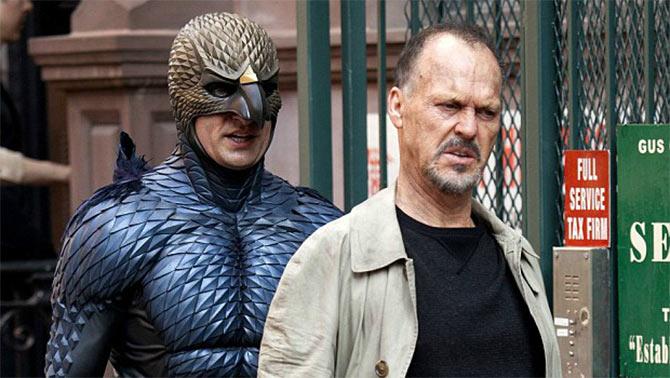 Image: A scene from Birdman
Antonio Sanchez (Birdman)

This will likely go to Hans Zimmer for Interstellar, and like all of you who have read my review know, I'm a convert and Zimmer's never sounded this appropriate, this awesome.

Yet -- and I'm tired of harping on about Birdman's genius -- what Sanchez does with his drum-only score in Birdman is unlike anything we've heard before.

It's jazzy and true and improvised and haunting.
And yup, it probably won't win.

Best Actor In A Television Series (Drama)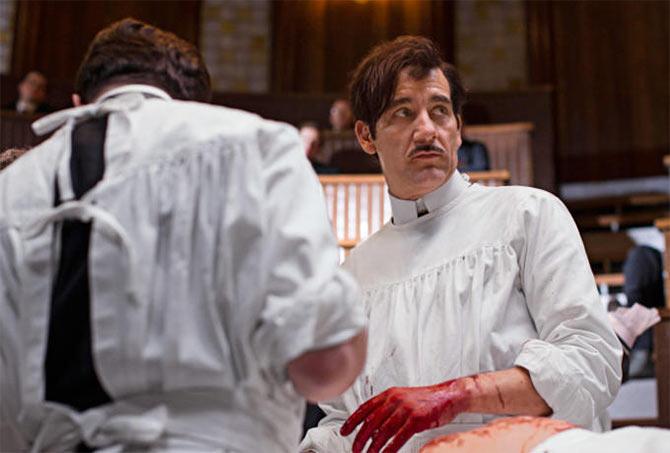 Image: Clive Owen in The Knick
Clive Owen (The Knick)

Everyone's backing Kevin Spacey for his work in House Of Cards in this category.

Clive Owen, however, as a pioneering doctor in Steven Soderbergh's The Knick, gets his hands dirtier as an actor and doesn't have the relatively easy comforts of punchlines to carve his moments from.

Owen's screen presence is terrific, but it never once overwhelms the character or the context; he's making the material shine instead of himself.

Best TV series (Comedy/Musical)


Image: A scene from Silicon Valley
Silicon Valley

Look, Jane The Virgin deserves all the plaudits coming its way, and Transparent is a work of art. But this award is heading possibly towards Orange Is The New Black.

All three of those choices would be popular but wrong, because Silicon Valley brought the laughs with more consistency and, often, sharper wit, than any of those.

Startup dreams are made of this.

Best Actress In A TV series (Comedy/Musical)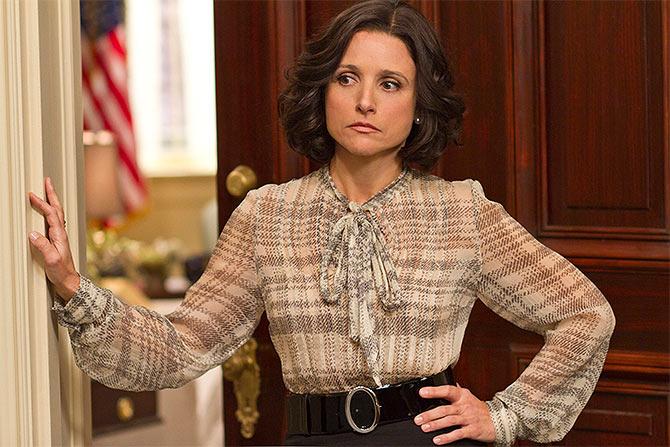 Image: Julia Louis-Dreyfus in Veep
Julia Louis-Dreyfus (Veep)

Gina Rodriguez single-handedly powered Jane The Virgin to where it is, and Taylor Schilling is a critical favourite for Orange Is The New Black.
But this prize ought to head only toward Julia Louis-Dreyfus for Veep, where her Selina Meyer has finally become President of the United States -- and with nary a Josh Lyman in sight.

Louis-Dreyfus is better, funnier, more ruthlessly sharp with each episode, and it's hard not to be bowled over.

Best Actor in a TV series (Comedy/Musical)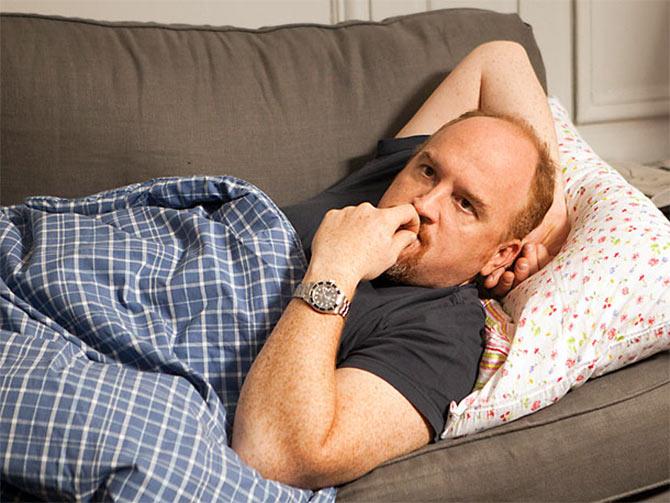 Image: Louis CK in Louie
Louis CK (Louie)

Jeffrey Tambor is exceptional in Transparent, a show centred around his character of a political science professor (and, more importantly, the head of a family) undergoing a gender change and becoming a woman.

William H Macy's reliably great in Shameless, too.

But Louis CK has turned his Louie into a stunningly cinematic show, a whimsical comedy that veers between horrific nightmares and surreal starkness with amazing grace, and as the bewildered man in a black t-shirt and cheeto-stained fingers in the middle of it all, CK's the man.

So perfect.