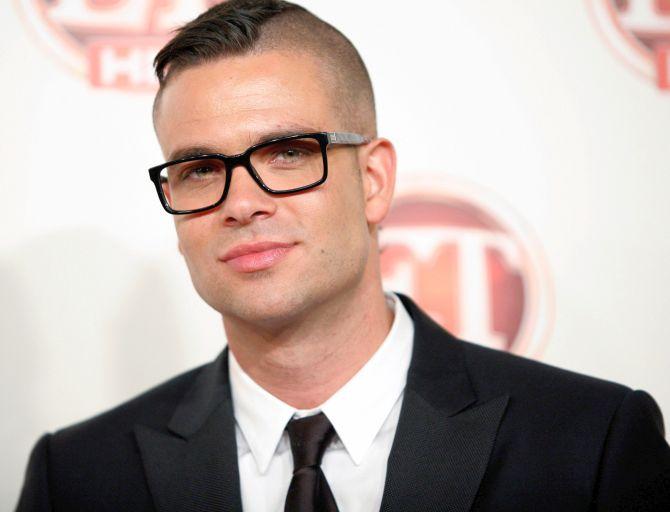 Hollywood actor Mark Salling, best known for his role as Noah "Puck" Puckerman on Fox's musical comedy-drama Glee, has died, according to his attorney. He was 35.
Salling's attorney, Michael Proctor, confirmed the death but would not comment on a report on celebrity website TMZ that said law enforcement sources called it an apparent suicide in Los Angeles. Proctor also did not immediately provide the cause of death.
Police and the Los Angeles County coroner's office confirmed that a body had been found in Los Angeles but would not immediately identify it.
Salling was indicted in May 2016 on charges of receiving and possessing child pornography.
He pleaded guilty to one count of possession of child pornography involving a prepubescent minor and was scheduled for sentencing March 7.
As part of a plea agreement, Salling was expected to be sentenced to four years to seven years in federal prison, followed by a 20-year period of supervised release and registration as a sex offender.
Salling was a regular on "Glee" for the first four seasons. He was a recurring cast member during the last two seasons, as characters began to age out of storylines.
The show's former vocal coordinator Tim Davis lead the tributes to Salling, writing that the 35-year-old was a 'broken man'.
"Today we lost another Glee cast member. Yes, he committed crimes against children. Yes, it's horrific. But #MarkSalling was a broken man, no doubt an abuse victim himself," he wrote.
"Having compassion for #MarkSalling in no way minimises his crimes, nor does it minimise the pain and devastation of the victims of those crimes," he added in a follow-up tweet a few minutes later. The message was quickly re-tweeted or favourited by multiple Glee actors.
Matthew Morrison, who played Will Schuester or 'Mr Schue' on the popular musical television show posted a jarring photo of himself with Salling and Cory Monteith.
Jane Lynch said she was struggling with Salling's death. The 57-year-old who played head cheer coach Sue Sylvester called the incident 'tragic,' and said she is 'broken hearted'.
Image: Salling was best known for his role as Noah "Puck" Puckerman on Fox's musical comedy-drama Glee. Photograph: Jason Redmond/Reuters