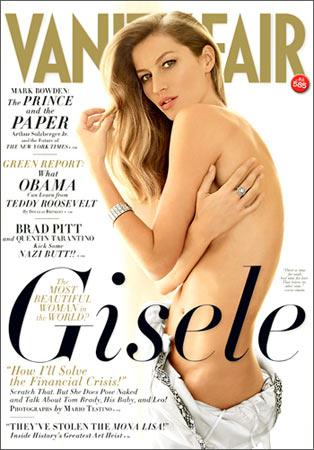 Supermodel Gisele Bundchen has left nothing to imagination, for she has bared all for the latest edition of Vanity Fair magazine.
Bundchen's baring all for the magazine is not just limited to flaunting her figure, as she has let the cat out of the bag about her life too, reports British tabloid The Sun.
She revealed that she had a tough time at school, as she was called by the name of Popeye's stick thin girlfriend Olive Oyl due to her slim body.
 
She also revealed how life had changed for her after marrying American footballer Tom Brady.
Text: ANI