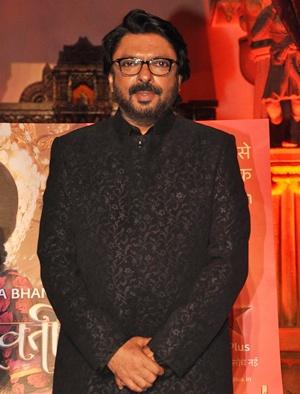 Bollywood veterans Amitabh Bachchan and Dilip Kumar, along with filmmaker Sanjay Leela Bhansali and noted lyricist Prasoon Joshi, are up for one of India's highest civilian honours -- the Padma awards -- this year.

While the two veterans have been named for the Padma Vibhushan, Bhansali and Joshi will be awarded the Padma Shri.

Bhansali, who is currently busy shooting the historical epic Bajirao Mastani, says he was humbled to receive the news.

"My Devdas and Black received a record number of popular awards. I enjoyed the feeling of having Devdas screened in the competitive section at the Cannes Film Festival.

"But getting the Padma Shri is a different high. It comes from the government. And it means that the responsible people who run our country recognise my work and consider it worthy of the honour."
Reacting to the honour, Dilipsaab's actress wife Saira Banu said, "We are both delighted. My husband deserves the top honours for the work he has done and the man that he is."
Meanwhile, the enormity of the award is yet to sink in for the Big B.

"I am greatly humbled and overwhelmed by this recognition. My grateful thanks to the government for conferring this award on me," Amitabh Bachchan, who will soon be seen in R Balki's Shamitabh, said, adding, "I dedicate this recognition to the fans and well-wishers who have been with me. In awarding me, the Government recognises the Indian film industry of which I am a small but extremely proud part."
Prasoon Joshi said, "When years of hard work gets recognised, especially by the Government, one feels humbled and motivated."
There is another reason why this award is special for Joshi.

"Among the honours and recognition that I've received, this one is the most special as it means a lot to my parents and elders in the family and it has made them the happiest. I want to thank our Government and the committee that considered my work as a writer in the field of poetry, cinema and communications to be worthy of this prestigious honour," he added.

Image: Sanjay Leela Bhansali. Photograph: Abhijit Mhamunkar