It's raining babies in Hollywood!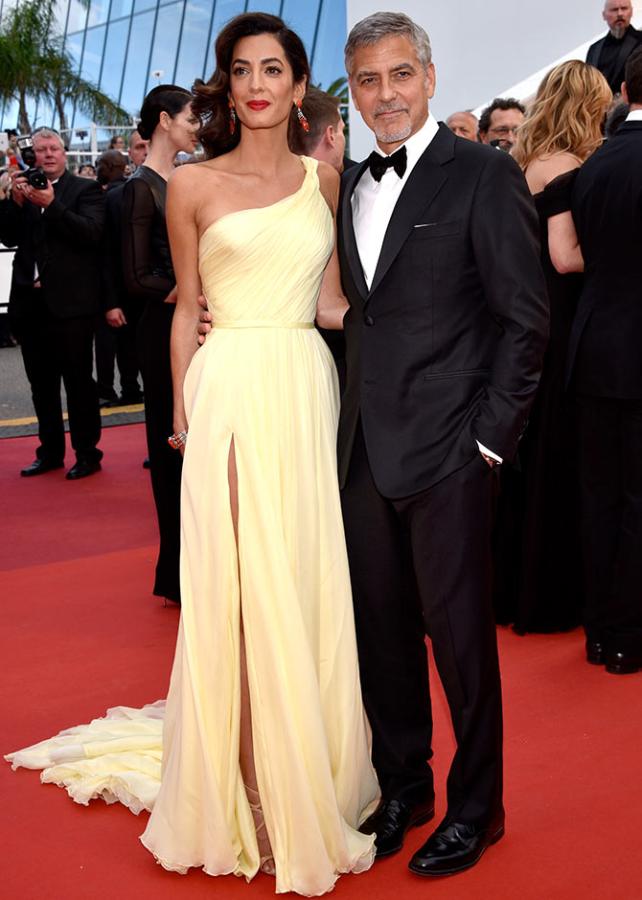 IMAGE: Amal and George Clooney arrive for the premiere of Money Monster at the Cannes Film Festival 2016. Photograph: Clemens Bilan / Stringer Getty Images
A wave of joy has engulfed Hollywood, as power couple George Clooney, 55, and wife Amal, 39, are expecting twins in June.
The news has been confirmed by Julie Chen, a host of US chat show The Talk, who is said to be very connected in the film industry.
Chen announced the couple's double joy on Thursday's show after confirming the news with the Ocean's Eleven star.
'Beyoncé is not the only superstar expecting twins,' the 47-year-old, said on the CBS show. 'Congratulations are in order for George and Amal Clooney!'
The talk show host added: 'What we did find out is that the twins are due this June.'
A family friend of the couple also confirmed the news to the AFP on Wednesday, reports E! Online.
George and Amal, who tied the knot in 2014, are yet to comment on the news.
***
Rosie Huntington-Jason Statham are expecting!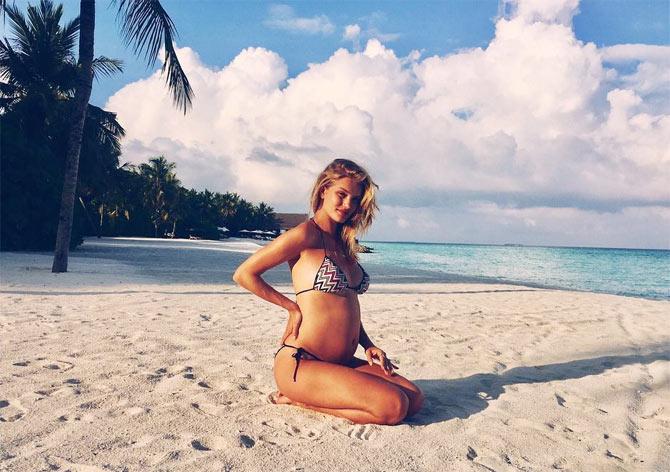 Rosie Huntington-Whiteley is expecting a baby with her fiancé Jason Statham.
The British model announced her pregnancy on Instagram as she showed off her baby bump in an image of herself kneeling on the beach, pictured above.
'Very happy to share that Jason and I are expecting!! Lots of love Rosie. Photo by @jasonstatham,' she wrote.
The pose, in which the Mad Max: Fury Road star is seen kneeling in a bikini in profile, was immediately reminiscent of Beyoncé's pregnancy announcement last week.
Huntington-Whitely, 29, and Statham, 49, dated for about five years before getting engaged in January 2016. She debuted her ring at that year's Golden Globes.