Deepika Padukone and Siddhant Chaturvedi's chemistry in this wicked relationship drama is simply SUPERB, applauds Namrata Thakker.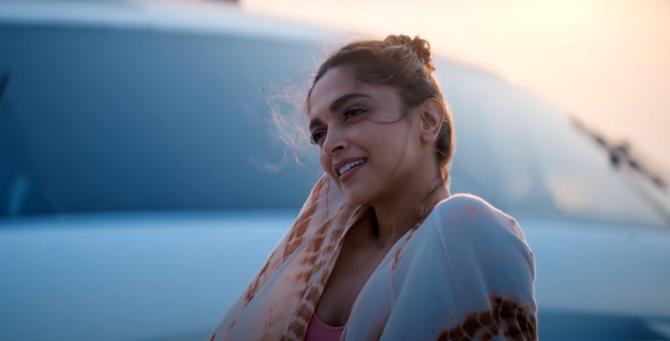 Shakun Batra's last directorial venture Kapoor & Sons was an emotional tale about a dysfunctional family that eventually comes together.
His latest offering Gehraiyaan isn't too different, as it explores human relationships. But this time, the story revolves around two couples.
The trailer first introduces us to Alisha (Deepika Padukone) and Karan (Dhairya Karwa), who are living together and trying to make their relationship work. But Alisha isn't happy.
Then we meet Tia (Ananya Panday) who is quite content with her life and fiancé Zain (Siddhant Chaturvedi).
When Alisha and Tia, who are cousins, meet each other after a long time with their respective partners, things get messy.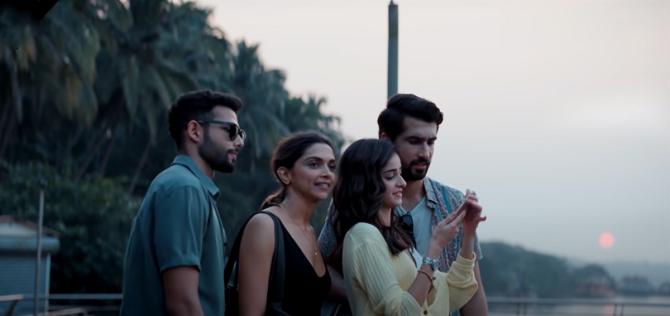 Zain flirts with Alisha when they go on a beach holiday and before you know it, the two start a secret relationship that gets very intense and passionate.
Despite Tia confronting Zain about having an affair, the latter continues his relationship with Alisha, making things more complicated.
The trailer is absolutely gripping.
Deepika looks gorgeous and her pairing with Siddhant is very refreshing. She has played emotionally driven complex characters before beautifully and this time too, it's no exception.
It is always captivating to watch Deepika on screen because she is so effortless with her acting.
Her seductive voice and the way she delivers her dialogues sounds perfect.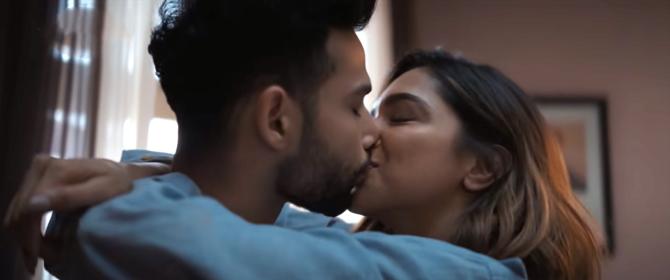 Siddhant is a revelation in the trailer.
Of course, we know he has got the acting chops, but it's nice to see him in a role which is flawed, has shades of grey but so unapologetic.
Plus, he is one good-looking lad, who shares a sizzling chemistry with Deepika.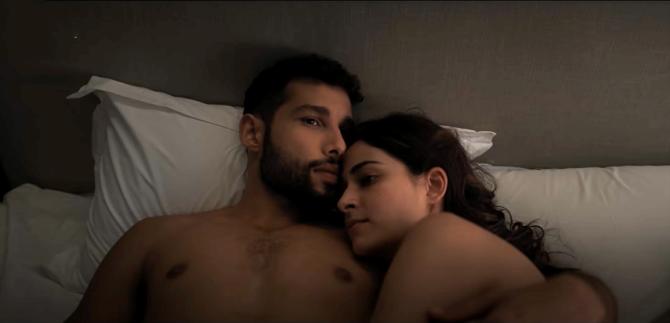 Ananya seems to have improved when it comes to acting. She doesn't get much screen time in the trailer compared to Deepika and Siddhant, but her presence doesn't get lost at all.
The same cannot be said about Dhairya. Let's hope we get to see more of him in the movie.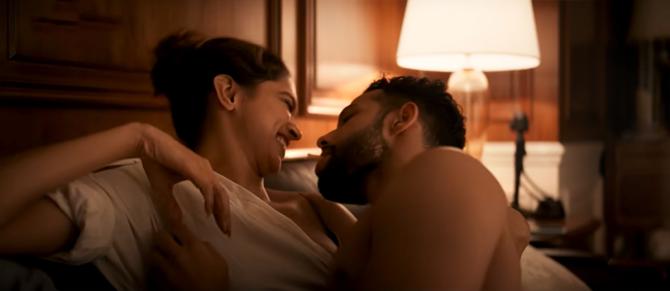 Shakun Batra seems to have come up with another relationship drama which has everything -- love, betrayal and a very talented ensemble cast, including Rajat Kapur and Naseeruddin Shah.
Gehraiyaan definitely looks exciting. It's complicated yet very relatable.
The trailer ends on a high note with Deepika asking: Are we just messed people? And that explains the what Gehraiyaan is all about.