Meet the music sensations!
Interview: Jahnavi Patel/Rediff.com.
Video and Production: Hitesh Harisinghani/Rediff.com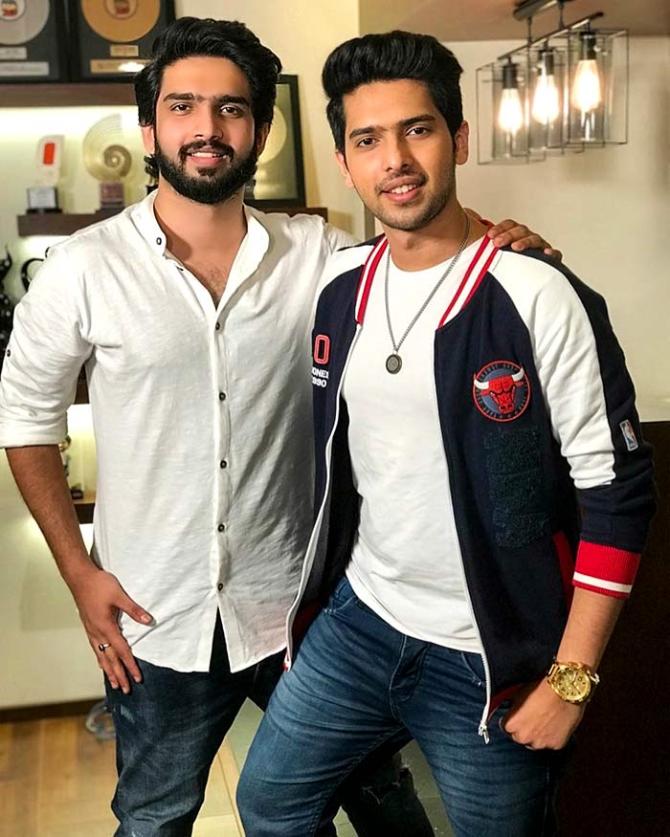 From making us groove to their peppy numbers to making us fall in love with their romantic tracks, the Malik brothers are sensational.
Armaan (singer), 22, and Amaal (composer), 26, have fun memories to share, guaranteed to bring a smile to your face.
So do you know the duo who have given us songs like Bol Do Na Zara (Azhar), The Goggle Song (Mubarakan), Hum Nahi Sudhrenge (Golmaal Again), Besabriyaan (MS Dhoni: The Untold Story)?
Like, who is the lazier one?
Who is the more romantic?
Who spends the most?
Know all this and more in the video.
You'll love it.
Photograph: Kind courtesy, Amaal Mallik/Instagram