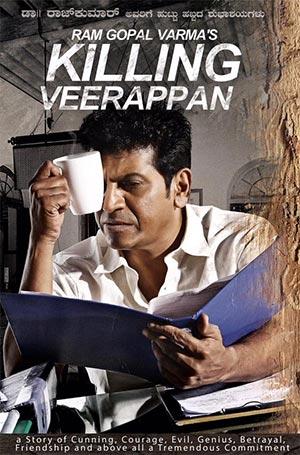 A look at the top tweets from your favourite Bollywood celebrities.
Ram Gopal Varma, who recently announced that he is making a silent movie, took to Twitter to share the first look of his upcoming film, Killing Veerappan.
The film will feature Kannada actor Shivarajkumar and is based on the life of the famous sandalwood smuggler, Veerappan.
The director tweeted, 'The first look of my most ambitious film. Veerappan was the most dreaded killer ever who killed around 400 people and many of them were police officers. It took 10 years to kill Osama Bin Laden and it took 25 years to kill Veerappan. The intelligence operation behind the hunting of Veerappan has far more thrilling drama than "Zero Dark Thirty".'
RGV further added, 'Killing Veerappan is going to be with same authenticity of Phoolan Devi film "Bandit Queen" targeting all audiences. Phoolan Devi is not even a cheap pick pocket compared to Veerappan.'
***
Happy Birthday Varun Dhawan

Actor Varun Dhawan turns 28 on April 24 and his ABCD 2 co-star Shraddha Kapoor wished him on Twitter.

'Happy bday to my friend with a heart of gold, who never forgets to spread love & positivity everywhere!' she tweeted.

ABCD 2 will release on June 19 but, before that happens, here's a fun puzzle for you to solve!
***
Deepak Tijori returns to direction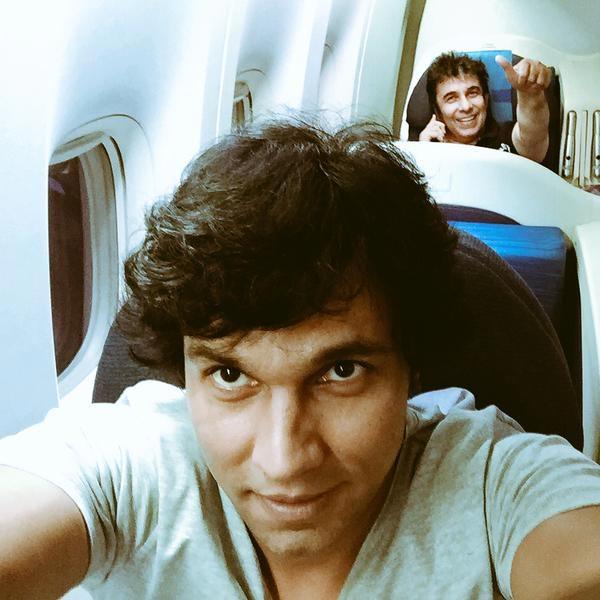 Actor-director Deepak Tijori, who was last seen in the Emraan Hashmi starrer Raja Natwarlal, has decided to return to direction.
Titled Do Lafzon Ki Kahaani, the film will star Randeep Hooda and Kajal Aggarwal in the lead
Hooda, who is on his way to Malaysia along with Tijori for a two month schedule shared a picture and tweeted: 'Exasperation or joy??? The director of #deepaktijorikipicture :) en route to Malaysia.. #dolafzonkikahani'