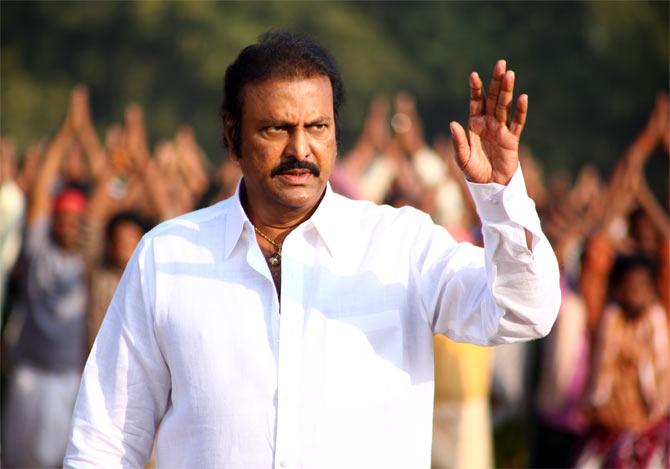 Ram Gopal Varma's latest film Rowdy stars the father-son duo of Mohan Babu and Vishnu Manchu.
It's a high-intensity action/family drama set in faction-ridden Rayalaseema region.
For the first time in a career spanning three decades and 500 films, Mohan Babu looks realistic; RGV has ensured this true natural look which will add a unique element to the film.
'Jayasudha has been paired with Mohan Babu after quite a while. Shanvi Shrivastav is the other heroine in the film.
Vishnu, who has been riding a wave of success, will be visible in an intense and new look in Rowdy.
The film is produced by Parthasarathy, Gajendra and Vijaykumar of AV Pictures.
Sai Karthik composes the music for the film and Satish Mutyala is the cinematographer. The film is shot in sync sound.
Rowdy is slated for release soon.