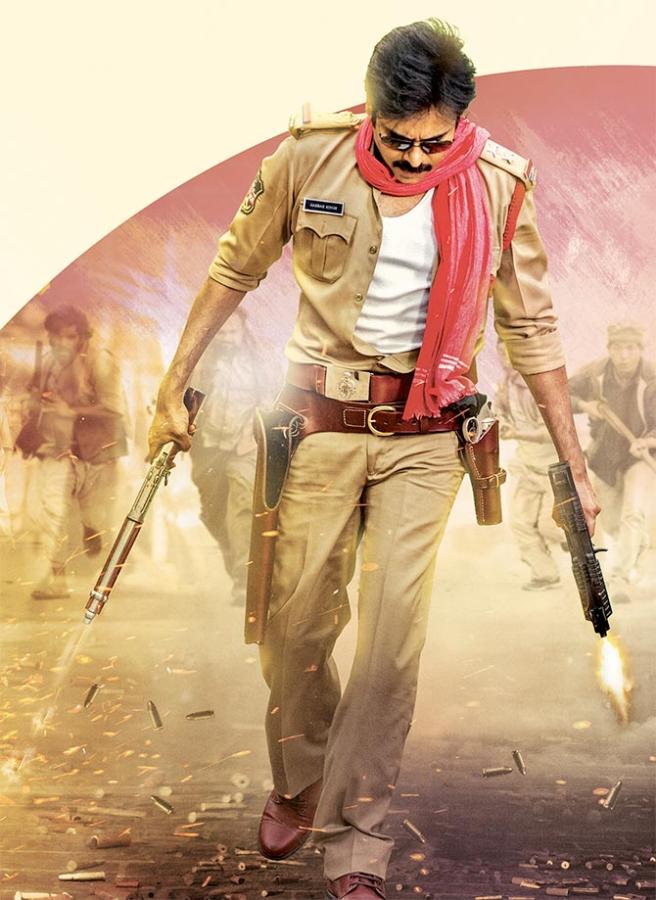 'Power Star' Pawan Kalyan has begun shooting for Sardaar Gabbar Singh.
Even though it is titled so, the film is not a prequel or sequel to his 2012 blockbuster movie, Gabbar Singh.
Sardaar Gabbar Singh is produced by Northstar Entertainment Pvt Ltd, Pawan Kalyan Creative Works Pvt Ltd and EROS International and is directed by KS Ravindranath.
Kajal Agarwal plays the leading lady.
Producer Sharrath Marrar shared the first look and tweeted, 'Power Star Pawan Kalyan completely focused on building the story and screenplay of Sardaar Gabbar Singh. He has put together the design, the look and the feel of the film and first look of the film is a reflection of all the elements and emotions in the film.'
Devisriprasad will score the music, Jayanan Vincent will handle the camera, Ram-Lakshman will be in charge of the action, Brahma Kadali will look after the art department and Gautham Raju will edit the film.