Shreyas Talpade reveals how he has survived in Bollywood.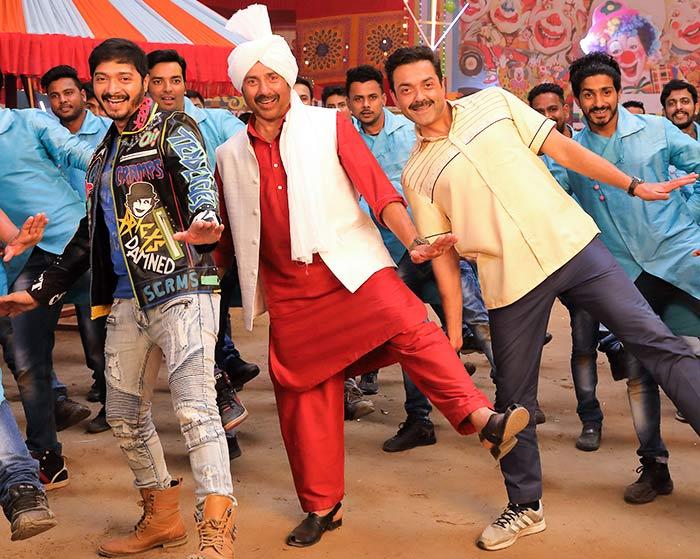 IMAGE: Shreyas, Sunny and Bobby Deol in Poster Boys.
Shreyas Talpade was seen in a new avatar in Poster Boys -- behind the camera.
A remake of his Marathi hit Poshter Boyz, Shreyas' first film as director stars those Deol boys.
Shreyas tells Rediff.com's Jahnavi Patel why he cast Sunny and Bobby in Poster Boys.
What made you think of the Deols?
Sunny heard I was writing something like this. I had him in mind. When he heard the subject, he liked it, found the concept interesting.
I was apprehensive about approaching him because you haven't seen Sunny Deol do something like this.
Even in your wildest dreams, you wouldn't see Sunny Deol on a poster promoting vasectomy. And that's exactly why I wanted him.
He wanted to do something new, he felt times were changing.
If you follow him, you will see he has gone against the tide at times.
At a time when people were not confident about him doing Ghayal, his conviction made him do it. And it worked wonders.
He was like, 'Yaar, main kitna chilaunga? (how much will I scream?). I want to do something different and good.'
That's how we got on board.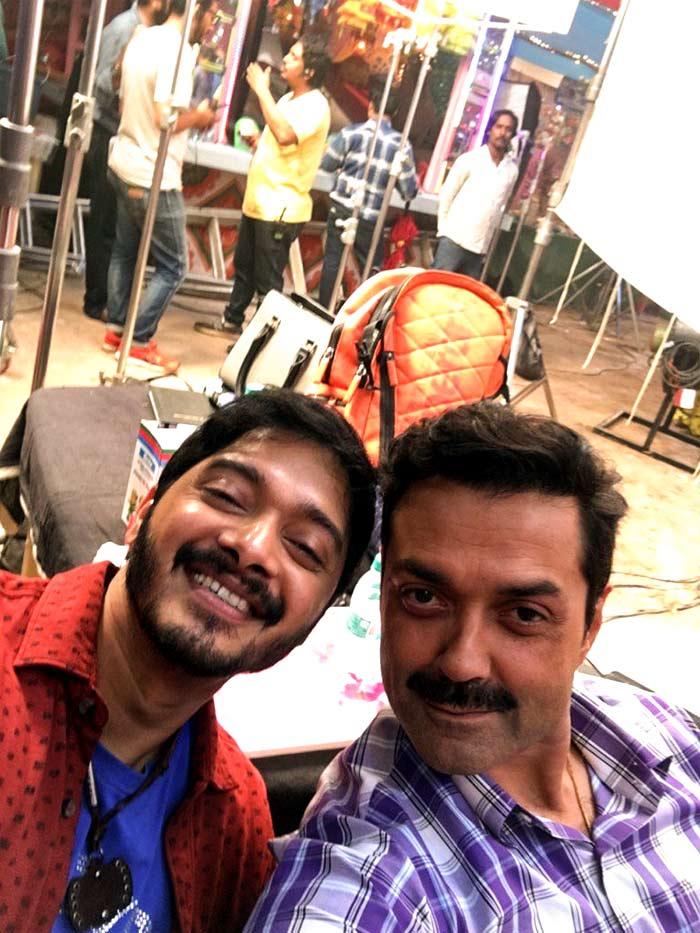 IMAGE: Shreyas and Bobby's selfie moment. Photograph: Kind courtesy Shreyas Talpade/Twitter
Was Bobby on your mind as well?
Two, three things led me to approach Bobby.
One was having Sunnypaaji and Bobby in the same film. It's something fans really like.
In the films they have done together, they have played brothers. But not in this.
When I saw Chupke Chupke, I was pleasantly surprised with Dharampaaji(Dharmendra), that oh, he can do something like this also.
Only someone like Hrishikesh Mukherjee (who directed Chupke Chupke) could have thought of that.
When I saw Bobby in Jhoom Barabar Jhoom, there was a small portion of his character where he resembled Dharampaaji in Chupke Chupke. I felt this part of him had not been explored well.
People have used him as a romantic guy, rich guy, action guy... I said I want to use this part of his personality.
When I narrated, he laughed and said 'Workshops karenge, bahut difficult hai (let's do workshops, it's very difficult).'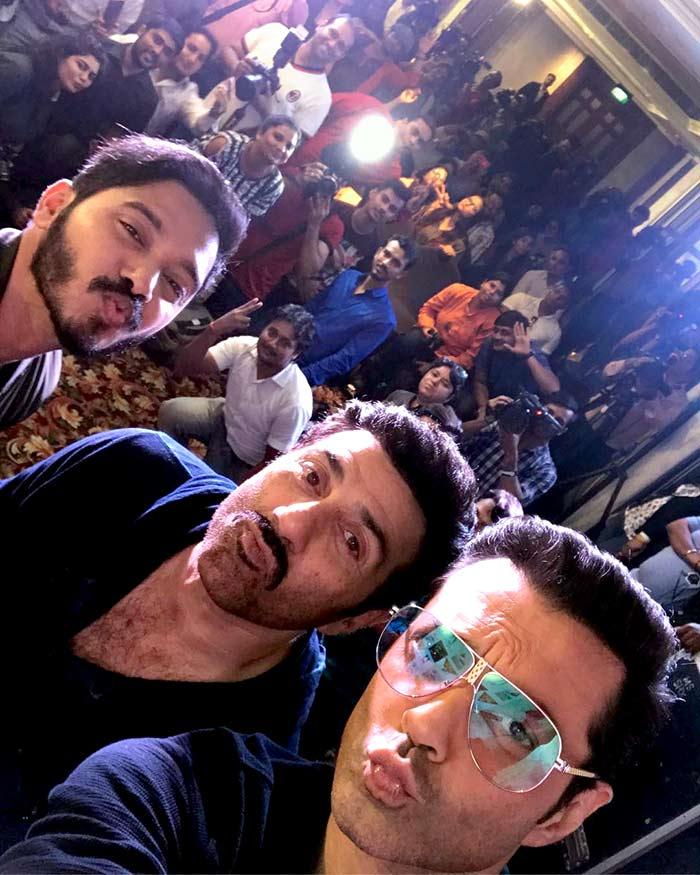 IMAGE: Photograph: Kind courtesy Bobby Deol/Instagram
Was it tough directing as well as acting?
I would keep forgetting my lines.
I would focus on Bobby and Sunnypaaji, to see if their cues were fine, if they were saying their dialogues right.
Later, I realised that if I continue doing this, the morale of the team would be down and I would be screwing up my own film.
So I decided that when I am in front of the camera, I will only focus on acting.
I was happier, at least in this case, being behind the camera than in front of it.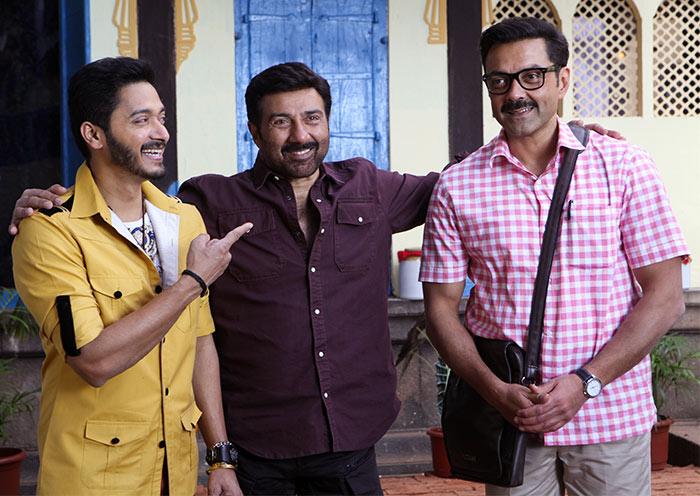 IMAGE: Shreyas, Sunny and Bobby in Poster Boys.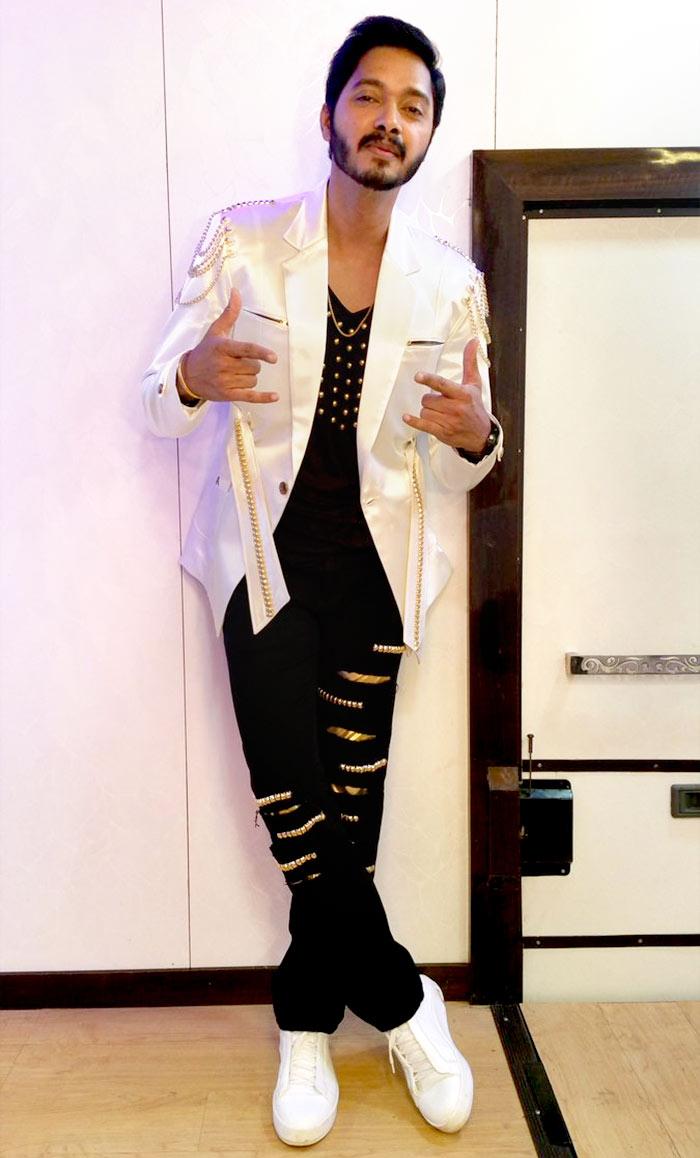 Photograph: Kind courtesy, Shreyas Talpade/Twitter
How important is it to make a film within the right budget?
A film will never go wrong, it's the budget that goes wrong.
So you can make any film, but make sure its budget is right.
Iqbal became a box office success because it was made in that budget.
If in that point of time, we had spent Rs 10 crores, Rs 12 crores on the film, people would have said 'picture acchi hai lekin flop hai (The movie is good but a flop).'
Today, making a film in Rs 60 crores or 80 crores is insane, unless it's a Baahubali which probably needs that kind of special effects.
It's a huge risk, especially now when films are bombing left, right and centre and the industry is losing money big time.
This is the time when we need to come together, and say let's charge less, let the films do well, let it get back to where people feel that the film is good, chal gayi picture.
Let the producers make money. Only when they start making money will they make more films.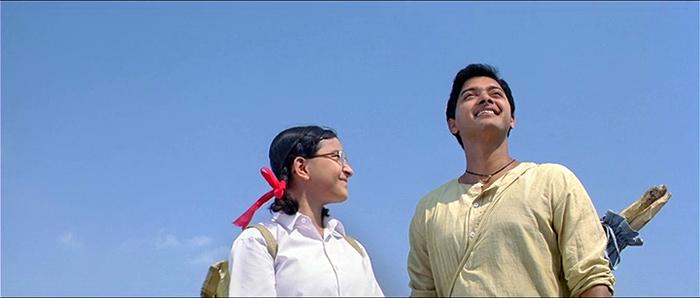 IMAGE: Shreyas and Shweta Basu Prasad in Iqbal.
Are you comfortable in the space that you are in? Any regrets?
I'm not comfortable, but I don't have regrets.
Coming from a non-filmi background, for me, Iqbal was a major break.
Then I made friends, I did certain films for friends, I did certain films for seniors who requested me to do them.
Some worked, some didn't.
They asked me for Golmaal 2, the role was good, then Golmaal 3 automatically happened.
Sajid (Khan, director) was in a soup while doing Housefull 2 and he, in a way, wanted me to bail him out.
I did it because I wanted to help him out. The film did well, but it didn't benefit me as an actor.
At that time, you don't realise the perception and the consequences, you just go with the flow.
Even today, if you ask me, I will do the same things for friends and seniors.
There are certain things that I have learnt over time, certain mistakes I will not repeat.
I also feel that if that phase hadn't happened in my career, I wouldn't have stepped out of my comfort zone.
I wouldn't have branched out into writing, directing and producing.
But again, with direction, I have to come up with new subjects.
If I don't, I will be kicked out in no time.
Is it difficult to sustain oneself in this industry?
There is so much competition, so many people coming in every day who want to make a mark.
To maintain your position is difficult.
Time teaches you everything.
I realised I cannot be sitting and waiting for films to come, I have to do something.
I started writing and producing.
I started putting in my own money to make sure I want to tell a story, and in my way.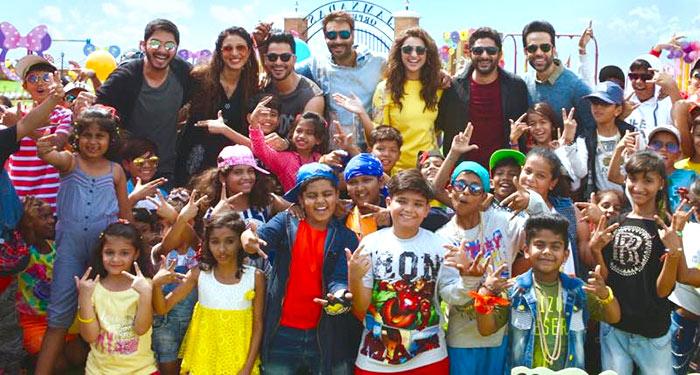 IMAGE: The Golmaal Again team: Shreyas, Tabu, Kunal Kemmu, Ajay Devgn, Parineeti Chopra, Arshad Warsi and Tusshar Kapoor pose with kids.
Tell us about Golmaal Again.
It should have been called 'Madness Again' because all of us are meeting after seven years and working together after a long gap.
We had a great time.
The film will release during Diwali. We are keeping our fingers crossed that the kind of adulation Golmaal has always received from the audience will be showered on Golmaal Again.