Amitabh Bachchan turns 75 on October 11.
Rediff.com celebrates the superstar's birthday with a special series, looking back at all the things that made him the BIG B.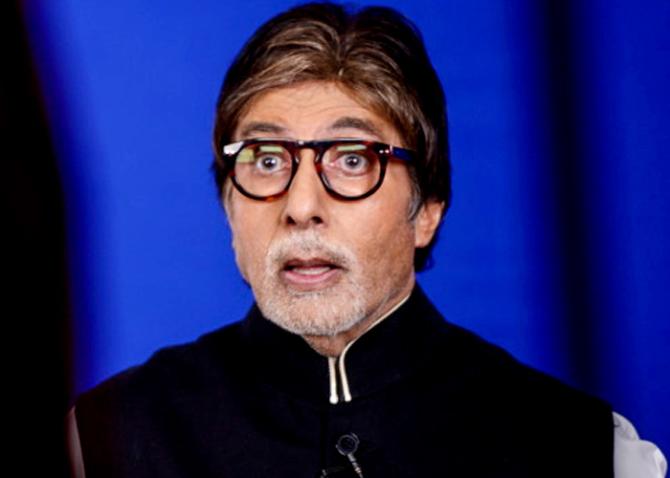 There's so much we can learn from Amitabh Bachchan.
He's such a good actor, that his facial expressions can match our feelings so well.
Here's looking at how the Big B reacts to certain situations, and it's just so 'us'!
---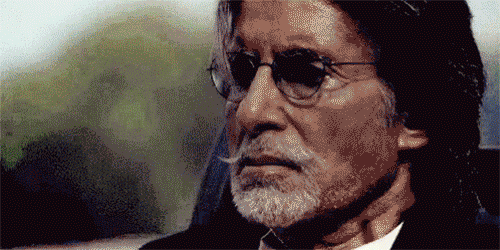 When you've just met your daughter's boyfriend.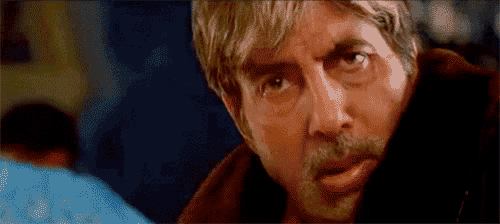 On appraisal day, when your boss questions your ability to perform.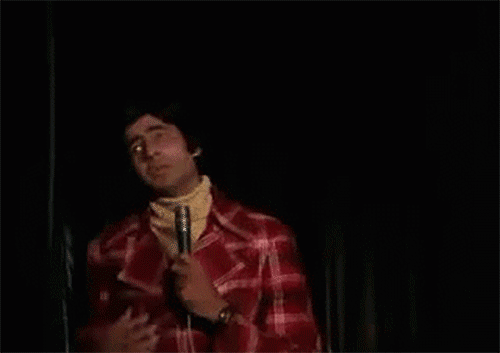 The awesomeness you put on when you become the life of the party.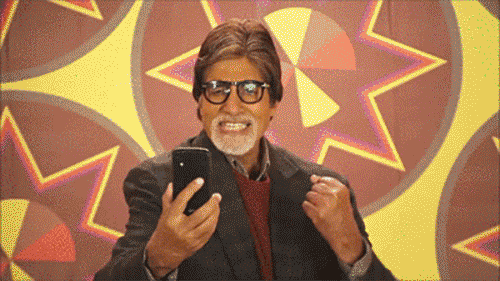 That happy face when your salary gets credited.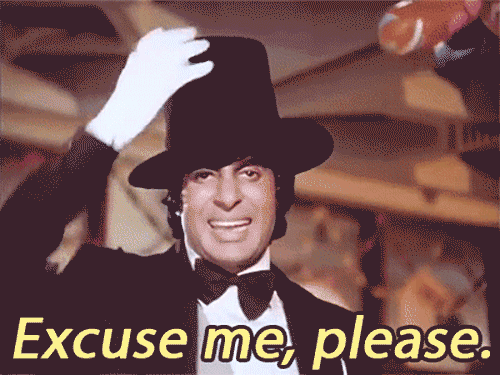 The puppy face you make when you want permission from mom for a trip to Goa.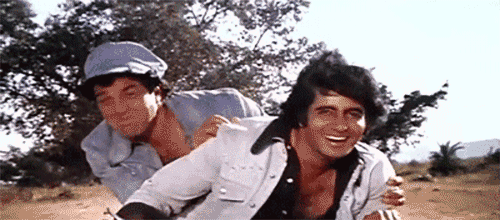 And then comes the happy dance when you get it!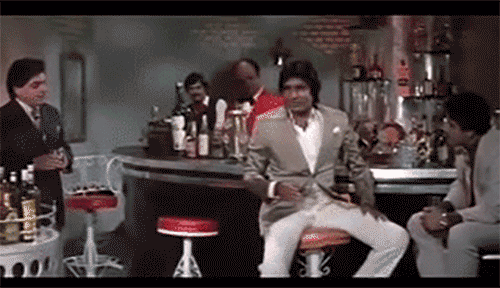 Of course, you head straight to the bar, and tell everyone how you 'tricked' mom into giving you permission!

When you're unwell, don't let anything ruin your reading time.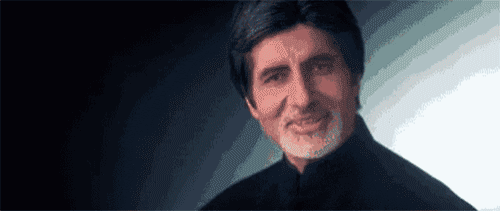 Getting the job interview spiel right.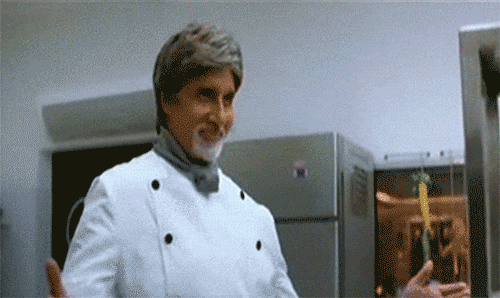 The proud face when you know you've cooked an awesome meal.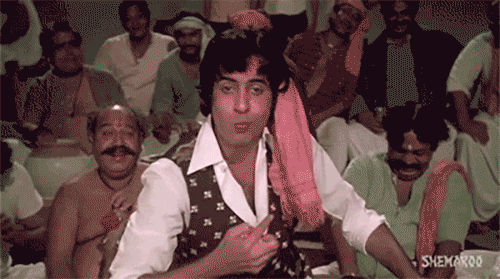 And then you help yourself to it.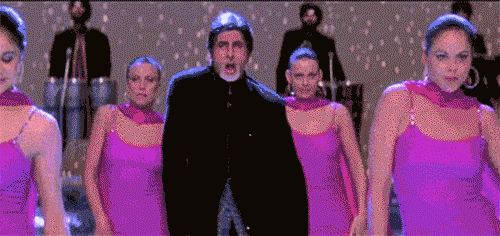 The swag when you make the moves on the dance floor.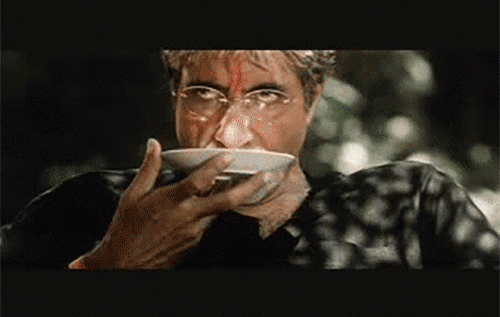 Pouring style into everything, even drinking tea.
And that's how you make your girl feel special.