'I am done with that genre. When you don't have a filmi background, it's difficult to do what you want to do.'
Gurmeet Choudhary looks ahead with Laali Ki Shaadi Mein Laddoo Deewana.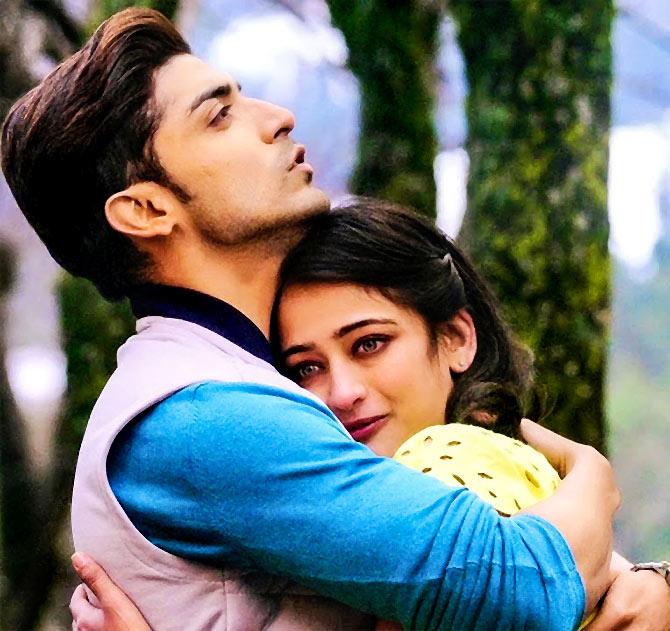 IMAGE: Gurmeet Choudhary and Akshara Haasan Laali Ki Shaadi Mein Laddoo Deewana.
Popular television actor Gurmeet Choudhary started his film career with erotic thrillers like Khamoshiyan and Wajah Tum Ho.
Now, he wants to change all that, and return to the kind of films his "fans want to see him in".
This Friday, Gurmeet will star in the romantic comedy Laali Ki Shaadi Mein Laddoo Deewana, co-starring Akshara Haasan and Vivaan Shah.
Gurmeet tells Rediff.com contributor Rajul Hegde that he would like to follow in Salman Khan's 'Prem' footsteps in future.
After back-to-back erotic thrillers, you are doing a romantic comedy.

When I heard the script, I knew it's a character my fans would love. Also, it has a message.
It's not like I am against the erotic thrillers films that I have done. After being a star on television, I got a break in Bollywood. It was a big thing for me when Bhattsaab (Mukesh, producer) launched me in Khamoshiyan and then cast me in Wajah Tum Ho.
I took them up without a second thought.
But they weren't the kind of films my fans would like to see me in, considering my image on TV.
After that, big studios offered me similar roles but I politely turned them down. I am done with that genre. When you don't have a filmi background, it's difficult to do what you want to do.
I am getting positive feedback from my fans for Laali. Also, they are happy they can watch the film with their entire family.
How did you prepare for this role?
It's a sweet and simple family film, the kind Sooraj Barjatya does with Salman Khan. Salman's Prem characters have been my personal favourites. That's why I loved doing this film because my character has shades of Prem -- he is noble, large-hearted and selfless.
I did a lot of preparation during my television show Ramayana, read a lot of books when I played a lawyer in Wajah Tum Ho... but I did not do any of preparation for this role. For this, I just watched Hum Aapke Hain... Koun!, Hum Saath Saath Hain and Prem Ratan Dhan Payo.
You need to connect with the audience, apart from good looks, talent and personality. It's the innocence of Salman's characters that connects with the audience.
WATCH: Gurmeet made his abs dance when he visited the Rediff office! Video: Afsar Dayatar/ Rediff.com
Do you copy him in your performances?
I am a big fan of Salman and Shah Rukh Khan but I don't copy them. I get inspired by their characters but I have created my own style.
Salman connects with the audience and that's why that he is such a huge star. I think his next film Tubelight will become a big hit and break Rajesh Khanna's records, who had given 11-14 consecutive hits. I think nobody has given so many hits before or after him.
How was it working with star kids Akshara and Vivaan?
It was fantastic.
They are both grounded and chilled out. They are well brought up and believe in hard work. Now we have become such good friends that we party together.
You will see a good chemistry between Akshara and me.
Their parents are institutions in acting and I have been a fan. I have told Akshara that I have been a great fan of Kamal Haasan ever since I have watched Chachi 420.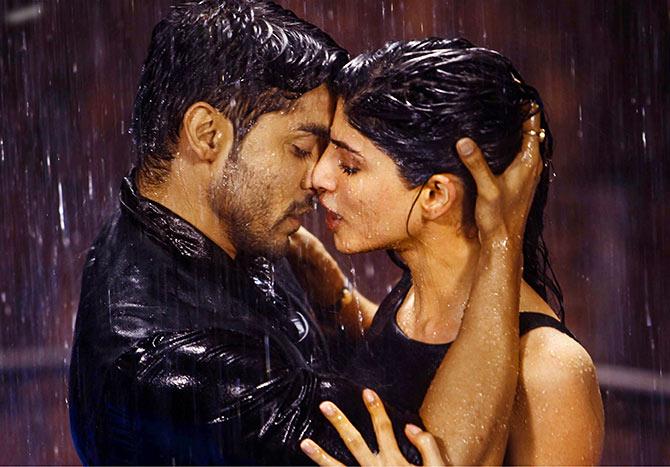 IMAGE: Gurmeet with Sapna Pabbi in Khamoshiyan
Are you happy with the way things are shaping up for you in Bollywood?
I am new to the movies; I've done three films in three years.
I want to do a lot more in different genres but it will take some time. I have received good support and feedback even though both my films did not do well at the box office. People are offering me roles because they feel I can act. I need to do more films to prove myself and get big banner films.
Are you done with television?
I am what I am because of television. It has given me everything but I can't do television now as it requires lot of time.
I don't mind doing finite series which excite me. There is nothing much for me on the small screen, as I have done romantic, mythological and reality shows (including serials Ramayan, Geet: Hui Sabse Parayi and Punar Vivah, and non-fiction shows like Jhalak Dikhhla Jaa, Khatron Ke Khiladi and Nach Baliye. Even after doing TV shows, I feel lucky to be known as Gurmeet Choudhary rather than my onscreen names.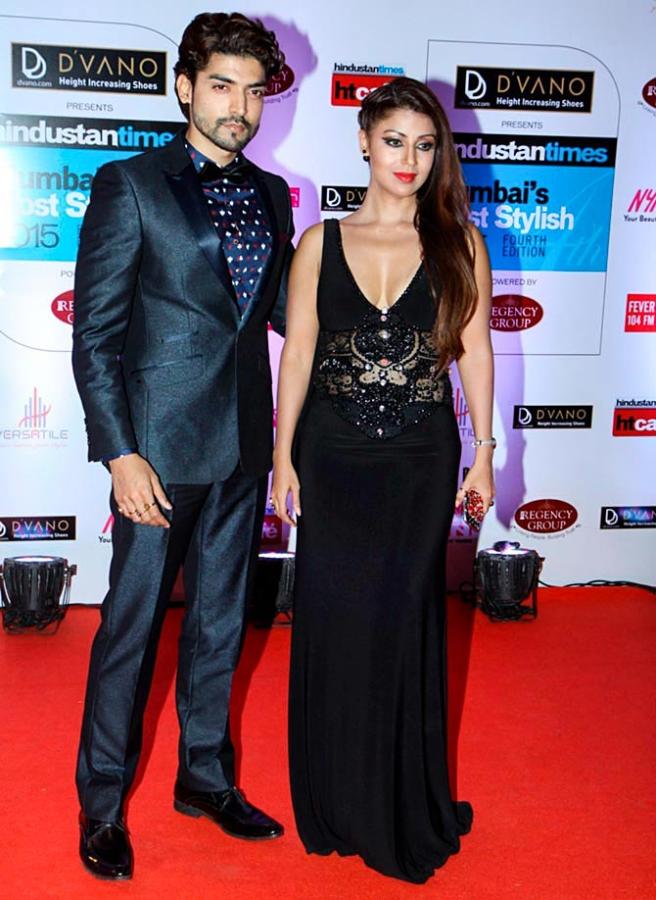 IMAGE: Gurmeet with wife Debina. Photograph: Pradeep Bandekar.
You and your wife Debina Bonerjee are now parents to two adopted daughters Lata and Pooja. When will you bring them home?
The general belief is that you only adopt when you cannot have children of your own. That's not true. Debina and I love kids and plan to have a couple of our own in the future.
After hearing about the plight of these girls from my mother. I discussed with Debina and she agreed that it was time to give these kids a home, a deserving education and my last name.
The girls come from a rural background (from Gurmeet's hometown Jarampur in Bihar), so bringing them here immediately would be a culture shock. Right now, we are focusing on their education and comfort. They can take their time and decide if they want to stay with us or not. There is no pressure on them to take our surname as well.