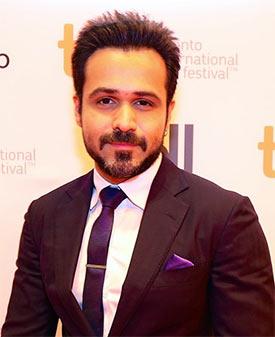 'My worst performances are in those movies in which the directors showed me how to act,' Emraan Hashmi tells Arthur J Pais/ Rediff.com in Toronto.
Emraan Hashmi's instincts have served him well.
He says he had a gut feeling, even before he finished reading the script of Tigers that he could do justice to the role of a real life crusader taking on a powerful multinational.
The two days he is spending in Toronto and the warm reception the film has received at the Toronto International Film Festival have kept him busy. He has done many interviews, shaken hands with hundreds and was mobbed by huge crowds.
Hashmi has been around for over a decade but this is his first international production.
Tigers is directed by Danis Tanovic, the Oscar, Golden Globe and Berlin Film Festival's Silver Bear winner. He was born in the former Yugoslavia but works mostly from Paris.
The film is inspired by a Pakistani medical representative's fight against the multinational giant Nestle, following his discovery that its milk products had caused the death of many babies. The baby food the company hard sells has to be mixed with water, which is often contaminated.
It is mostly in Urdu and has been filmed extensively in India thanks to the financial and logistical support provided by a handful of Indian producers.
The film is unlike the standard Bollywood film and is far removed from the usual kiss-and-tell Hashmi films.
The actor is well aware of this.
Sitting in his suite at the pricey Intercontinental Hotel, he relishes the kudos he is getting for his nuanced performance.
"I have worked in over 30 films in Mumbai and I worked very hard in each of them. But except for a few films like Shanghai, I did not get a chance to get under the skin of the character," he confessed.
"I am proud of all the movies I have worked on in Mumbai and they have given me my identity and helped run the kitchen. But they did not do full justice to the artist in me and I never fully lived the characters I was playing.
"I was never able to be in the moment all the time. In Tigers, I was working with a director, Danis Tanovic, who had a clear vision and allowed the actors to bring out their best."
Hashmi said he dislikes directors who act out the scenes and expect actors to follow them.
"My worst performances are in those movies in which the directors showed me how to act," he said with a chuckle, but refused to name the films or the directors.
Image: Emraan Hashmi with Syad Aamir Raza and his wife Shafqat in Toronto
Tigers came to Hashmi through filmmaker Anurag Kashyap, who is one of the producers of the film.
"I read the script at one sitting. I found it intriguing and smart and the character of Ayan spoke to me. I did not meet the real life Ayan, who works as a taxi driver in Toronto, till the film came to the festival. And that is because Danis had met him several times and briefed me well."
The real life Ayan (whose name is Syad Aamir Raza) was very moved by the film; it was a surreal experience for him to watch the film, Hashmi said.
"My character in the film goes through stages of fulfillment, doubt, conscience awakening and turning into a fighter despite all the efforts by the multinationals to cast doubts on his integrity," Hashmi said.
It would not have been easy for anyone to create such a character out of one's imagination, he added.
Explaining the background of the character he plays, Hashmi said: "When you meet Ayan first, he is happily married. He gets the job as a medical salesman against many odds. Ayan is very good at selling; he is extraordinarily good at convincing doctors and hospitals that his product is the best in the market.
"Then one of his new buddies, a medical doctor, returns home to their city in the Punjab region from an orientation sojourn in Karachi having discovered that many children have died eating the baby formula Ayan has been selling. Quickly, everything changes and Ayan has to make some tough decisions."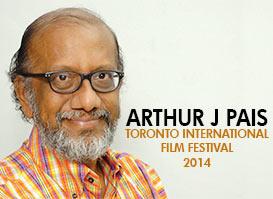 Hashmi has said in the production notes for the film that he was not just an actor in the film but he also felt like he owned Tigers.
"I was thinking of my total involvement," he explains. "Though at home we often discuss about healthy eating, organic food and breast feeding, I had never realised the harm done by big companies in advocating their baby food and discouraging breast feeding.
"Though this film is based on a real story, set in Pakistan, I found out from my own reading and the briefings by Danis that these things continue to happen and the practice is widespread."
The subject of Tigers, Hashmi said, "really challenged me as an actor. Soon it became clear to me that I was looking for something more than a new audience. I was passionate about the subject. I also appreciated the fact that Danis has been trying to get this project off for about seven years and his own determination and passion further fired me."
By the time the three-month shoot ended, he was "glad that I went through all this because the journey was very liberating".
Did he think of his own son when doing the film?
"I would have done this film even if I had no children," he replied. "I was shaken when I read more on the subject. I believe all children are precious and parents do not have to be lured into buying products that can harm and even kill their children.
"Even though the film depicts something that happened over a decade ago," he adds, his voice grave, "similar things are happening around us. I don't think there is an instant solution for these problems, but if there is enough noise against such practices that could be a start."