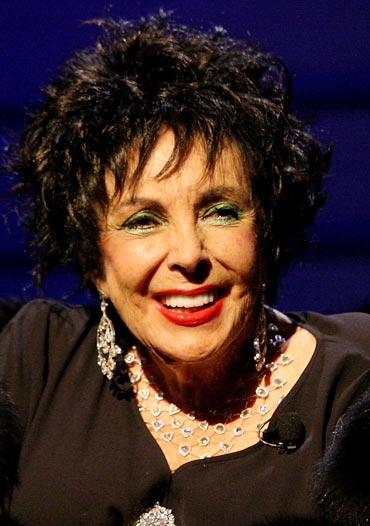 Actress Elizabeth Taylor has died at the age of 79. Taylor entered Cedars-Sinai Medical Center in Los Angeles two months ago for treatment of symptoms of congestive heart failure.
"She was surrounded by her children: Michael Wilding, Christopher Wilding, Liza Todd, and Maria Burton," Taylor's publicist, Sally
Morrison, said in a statement.
Elizabeth Taylor  was an English-American actress. A former child star, she grew to be known for her acting talent and beauty, as well as her Hollywood lifestyle, including many marriages.
Taylor is considered one of the great actresses of Hollywood's golden age.
Photograph by: Jesse Grant/Getty Images