A lowdown on what's going on in Hollywood.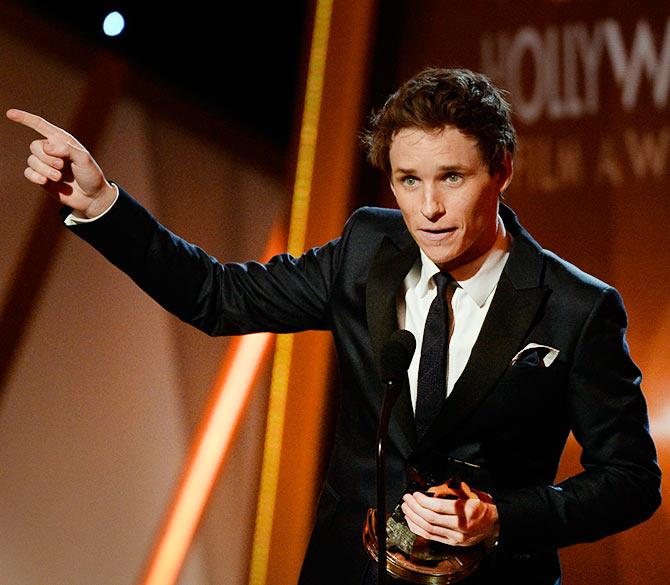 Photograph: Kevork Djansezian/Reuters
Oscar-winning actor Eddie Redmayne is in negotiations to play the lead in Fantastic Beasts And Where To Find Them, the upcoming prequel to superhit fantasy series Harry Potter.
Redmayne, 33, will play Newt Scamander, who wrote Fantastic Beasts And Where To Find Them, a textbook used by Harry Potter and his friends when they attended Hogwarts School of Witchcraft and Wizardry, reported Deadline.

JK Rowling, the author of Harry Potter, has progressed through the first screenplay.

The new film series takes place 70 years before the Harry Potter films.

That franchise was hugely important to Warner Bros, which is eager to get it back.

Frequent Potter helmer David Yates will direct and David Heyman will be back to produce the film.
***
My divorce from Bruce had biggest impact on Rumer: Demi Moore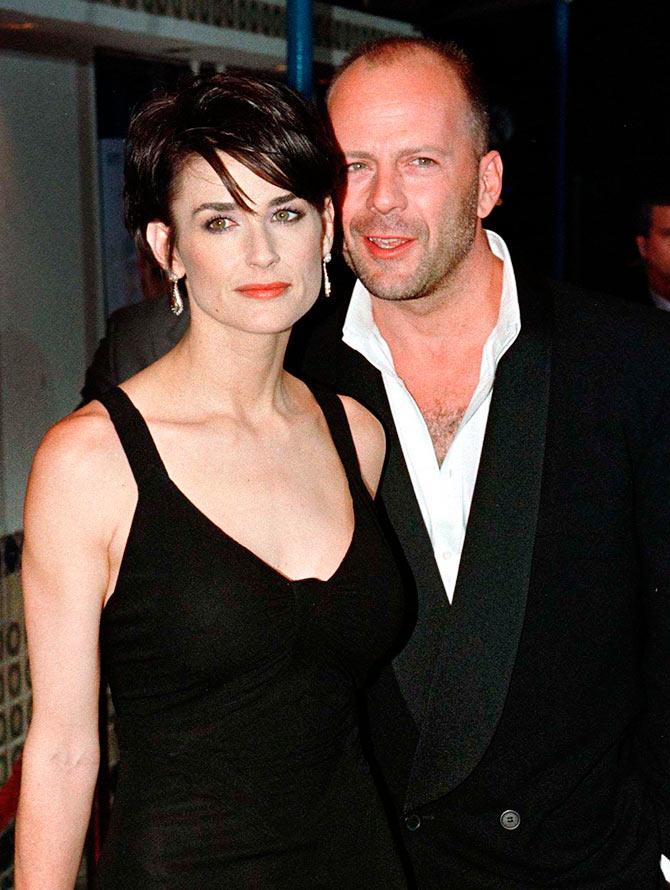 Image: Bruce Willis and Demi Moore. Photograph: Fred Prouser/Reuters
Demi Moore says her separation from husband actor Bruce Willis in 2000 affected their eldest daughter, Rumer, the most.

'When their father and I decided to divorce, it probably had the biggest impact on her,' Moore said.

The struggle became more pronounced as Rumer, who was then just 12-year-old, suffered public scrutiny for her appearance in the midst of her adolescence, reported People magazine.

'Media attention is tough when you are a kid, it is definitely weird to have that be such public knowledge,' she explained in the segment.

'A couple times, things would happen in my family -- whatever drama it was -- I couldn't leave my house for a week. As I got older and people started you know, commenting on how I look, that's when it really started to affect me.'

Moore took notice of the criticism and stood by Rumer, 26, as she worked through it.

'There really wasn't anything I could do to stop it,' the Charlie's Angels actress said. 'Her self-esteem was nothing. I could only just keep loving her and loving her until she could love herself.'

Rumer currently appears on reality TV dance show Dancing With the Stars.

'When she said, 'I think I wanna do Dancing With the Stars, my whole insides, I have to be honest, were screaming 'No,'' added Moore.

'But one of the most beautiful things that I've witnessed is watching her passion become greater than her fear... It has nothing to do with her being my kid or Bruce's kid, it has everything to do with just who she is,' she said.

The former couple, who got divorced after 13 years of marriage, also have two daughters Scout, 24, and Tallulah, 21.