A lowdown on what's happening in the Malayalam film industry.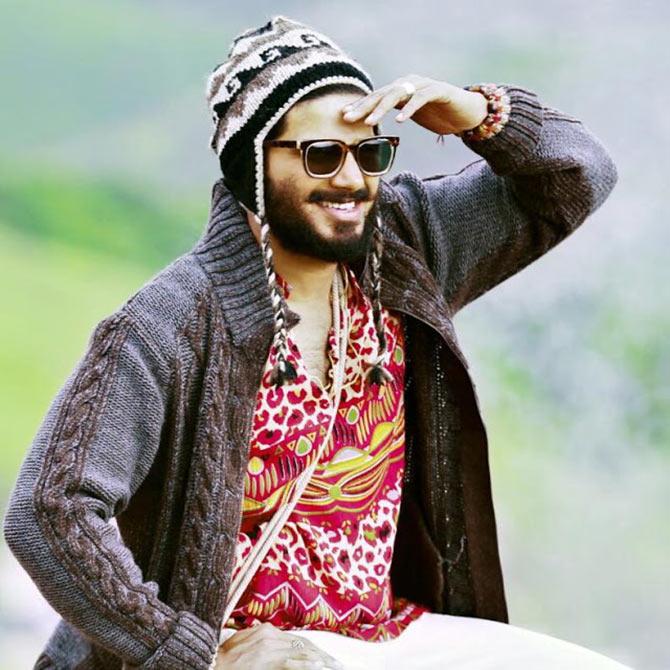 Dulquer Salmaan turns singer once again in his new film, Charlie, directed by Martin Prakkat.
The actor's maiden venture as a singer was in Martin's ABCD. The song Johnny mone Johnny became a kind of anthem for the young generation. The young hero has also sung the title song for his dad Mammootty's Manglish.
Charlie brings together the Bangalore Days pair of Dulquer and Parvathy.
Dulquer posted a picture on Facebook with a note: 'I know we've been keeping the pics and promos of Charlie on the down low for a long time. But it always makes sense to start promos at a time closer to release. So here is an image from the film featuring Tessa and Charlie.'
***
Dileep comes to Kanchanamala's rescue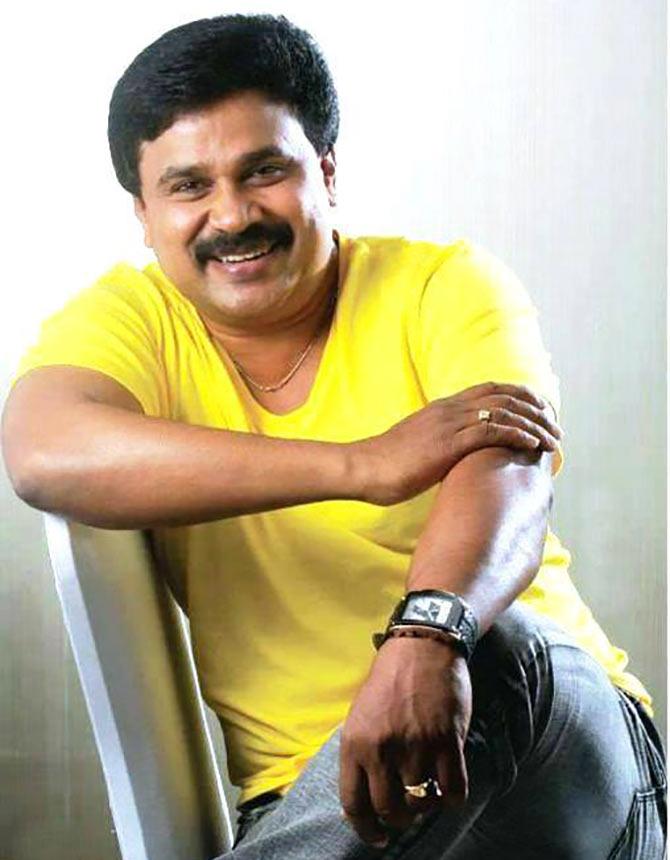 Ennu Ninte Moideen told the undying love of Moideen and Kanchanamala. Even after the death of her beloved, Kanchanamala lives as his wife, even though they never got married.
Though their love story is minting money at the box office, Kanchanamala is struggling to run the organisation, B P Moideen Memorial Seva Mandir.
Now, popular hero Dileep has come forward with an offer to construct a building for the charitable organisation, and has made his plans known to Kanchanamala
Well done, Dileep!
***
Jayasurya stammers in Su Su Sudhi Vathmeekam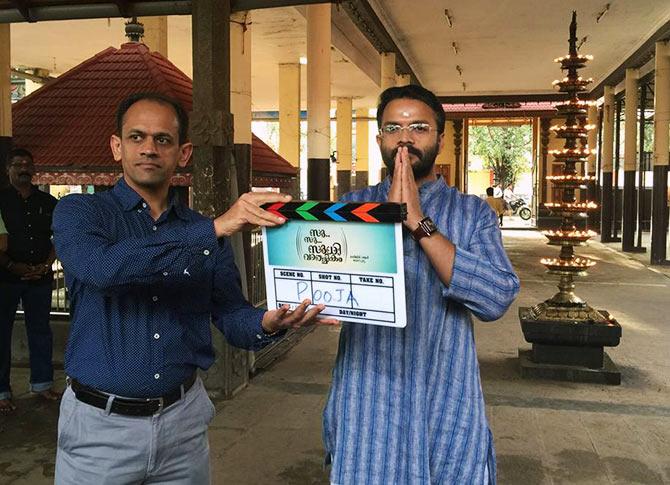 Jayasurya plays an engineer, who faces rejection in life due to his stammer, in Ranjit Sankar's Su Su Sudhi Vathmeekam.
The story is based on Ranjit's colleague, Sudheendran.
The trailer of Su Su Sudhi Vathmeekam has got a rousing welcome, and Jayasurya looks terrific in it.
Su Su Sudhi Vathmeekam has been produced jointly by Ranjit Sankar and Jayasurya under the banner, Dreams N' Beyond.
In the picture, the real-life Sudhi gives the first clap to reel-life Sudhi, played by Jayasurya.