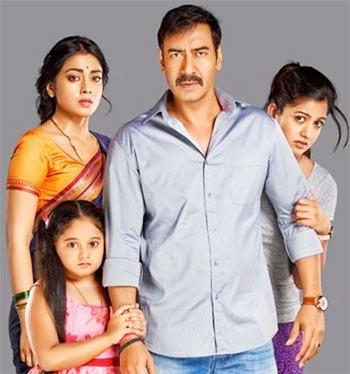 A sequence showing a female character being slapped during a police interrogation has been axed from Nishikant Kamat's Drishyam by the Censor Board.
The film is the Hindi remake of the Malayalam film of the same name.
It was recently released in Tamil, titled Papanasam, to immense critical acclaim.
Interestingly, the same sequence showing the protagonist's wife being slapped by a cop, was allowed in the Malayalam and Tamil versions of the film.
"The Censor Board, under the chairmanship of Mr Pahlaj Nihalani, is very clear on the question of violence against women. Under no circumstance will they allow a woman to be shown being hit, abused or violated."
Besides the above visual cut, some words in the dialogues were also asked to be deleted from the soundtrack.