'Sometimes I wonder if she is real.'
Erica Fernandes stepped into Prerna's shoes last night, September 25, when Kasautii Zindagii Kay 2 premiered on television on Star Plus.
Ekta Kapoor's hit television show has a reboot, and Prerna-Anurag's love story were played out by Erica and Parth Samthaan.
Erica, who won fans with her portrayal of Sonakshi Bose in Kuch Rang Pyaar Ke Aise Bhi , tells Rediff.com contributor Rajul Hegde, "We are bringing back this show keeping in mind today's generation."
Another show with a Bengali connection.
Well, it seems to stay with me!
I was Bong in Kuch Rang Pyaar Ke Aise Bhi, while I am getting married to one in Kasautii.
I told Parth about all the regional stuff I picked up during my earlier show.
How did Kasautii Zingadii Kay 2 happen?
Every TV actor wants to work with (Ekta Kapoor's) Balaji.
When I signed up, I was not sure of the project. But I still went ahead, trusting Ekta ma'am's vision.
Later, when I came to know that it was Kasautii, what more could I ask for?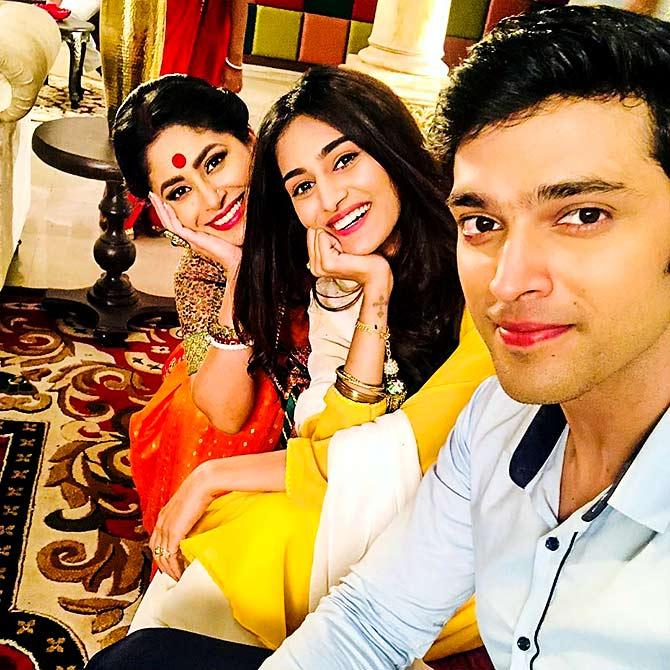 What memories do you have of the original Kasautii Zindagii Kay? Had you followed the show?
Yes I had, but I was a kid back then.
My main recollection of the old Kasautii was the red dupatta you see in the promos.
But yes, I did binge watch after getting selected, which brought back a lot of memories about the story and actors.
How different will the reboot be from the original?
Twenty years ago, things were dealt with differently. The way people thought was very different.
Today, we are more liberal and modern.
Our approach towards things has changed.
We are bringing back this show, keeping in mind today's generation but with the same essence.
Did you take any inspiration from the way Shweta Tiwari played Prerna?
We are different actors and there may be a difference in the way we portray a character.
But yes, I did my basic homework on Prerna.
How involved is Ekta Kapoor in the show?
Ekta ma'am has a vision. She knows exactly what she wants.
Everybody should look up to her.
My fans tell me I am their inspiration, but when I look at Ekta ma'am...
Sometimes I wonder if she is real.
Does she ever sleep?
I am surprised with the amount of work she does, not only paying personal attention to all her characters on television shows, but also to her movies and Web series.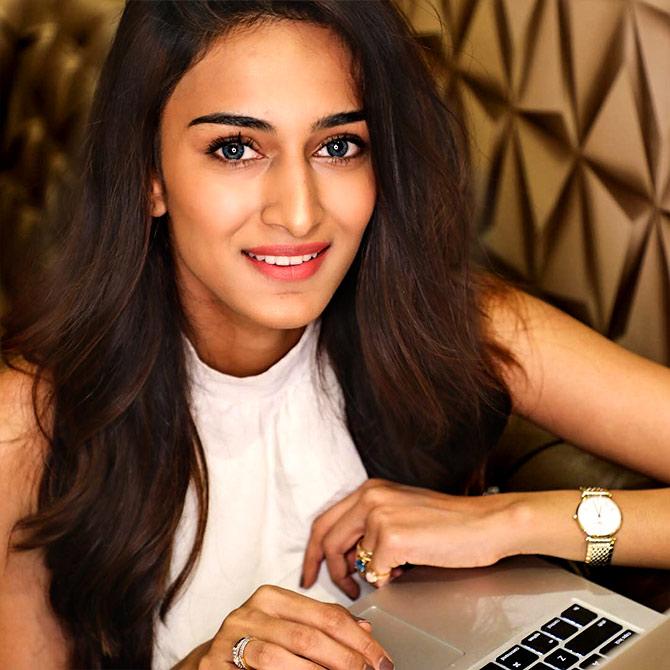 What feedback did you get from the promos of Kasautii Zindagii Kay 2?
When the first promo came out, I was not really revealed. But those who knew me were very happy for me.
The second promo brought a lot of love and affection.
I feel blessed that Shah Rukh Khan has done the narration.
What do you feel about your co-star Parth Samthaan?
It is too early to say anything; we have just started shooting.
Your previous show Kuch Rang has returned with a second season due to public pressure. What's your take on that?
It should not have gone off air.
Fans also want a third season, but I don't think the channel and production are ready for it.
Also, we actors need to plan ahead.
So accordingly, I went ahead and signed Kasautii...
What did you do after Kuch Rang... wrapped up?
Daily soap actors don't have a social life.
I desperately wanted a break so I travelled to the US, Bhutan and the beautiful Andaman and Nicobar islands.
Now, with my batteries recharged, I am back with a bang!
How do you unwind after a hard day?
As soon as I wake up, I meet my dog.
I have to meet him when I go to sleep too.
Time spent with my dog always does the trick.
When I am very tired, he will come and sleep on my lap, and that makes my fatigue go away.
What shows do you watch on TV?
I barely get six, seven hours of sleep.
If at all I watch something, I prefer Web series.
I don't watch anything on TV.
Do you have Bollywood dreams?
I am not desperate to go to Bollywood.
But I am a believer in karma. If it is destined, it will happen.